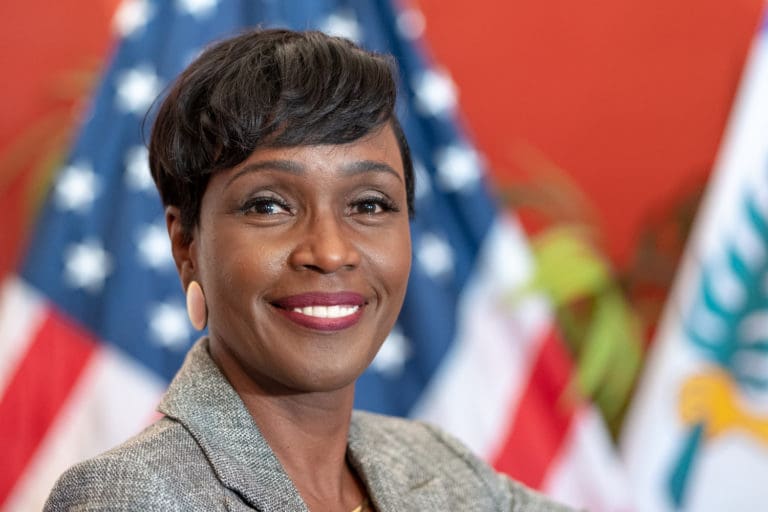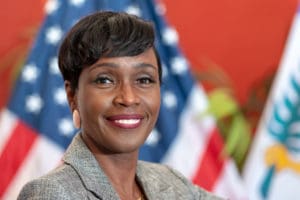 After expressing displeasure with an apparent lapse in payments, the Justice Department reported the estate of Jeffrey Epstein is once again meeting its obligations. Attorney General Denise George issued a statement Thursday saying her office will continue to monitor payments made to the late sex offender's victims compensation fund.
In November 2019 executors of the estate proposed the compensation fund, which was established in June 2020 to provide financial relief for those who said they were exploited by the late financier, who died from an apparent suicide in a New York jail cell where he was being held on federal sex trafficking charges.
The Virgin Islands Department of Justice took the lead in keeping watch over the way the fund is administered, noting that Epstein's will declares that at the time of his death he was a resident of the U.S. Virgin Islands. George challenged the estate in Superior Court over the duration for filing claims and the amount of funding to be supplied.
Justice also insisted that administration of the fund adhere to Virgin Islands law. At the time of his death on Aug. 11, 2019, Epstein's estate was worth $577 million.
As of December, the New York Times reported more than 100 women had come forward to file claims against the estate. Some claimants said they were minors at the time Epstein or his associates assaulted them at properties owned by him.
When February payments from the estate to the compensation fund did not show up as required, the attorney general went back to court, asking for a freeze on the estate's assets.
On March 11, Justice issued a statement indicating the court had acted and assets were once again flowing into the victim's compensation fund.
"The Attorney General's office welcomes news that the Victim's Compensation Fund may resume its work after the disruption created by the estate when, without prior notice, it failed to make its financial commitment to the fund," George said through an agency spokeswoman.
Justice spokeswoman Sandra Goomansingh said the department waited for word on how the court would act. Initially, she said, there was silence.
"To be clear, there was no initial direction from the court, the government filed its emergency motion upon learning that the estate had not made a payment required to continue the operations of the victim compensation fund," Goomansingh said.
Justice officials say they are adamant that victims whose claims are validated receive the payments they are entitled to, and that the process is transparent, and those who move the process along are held accountable.