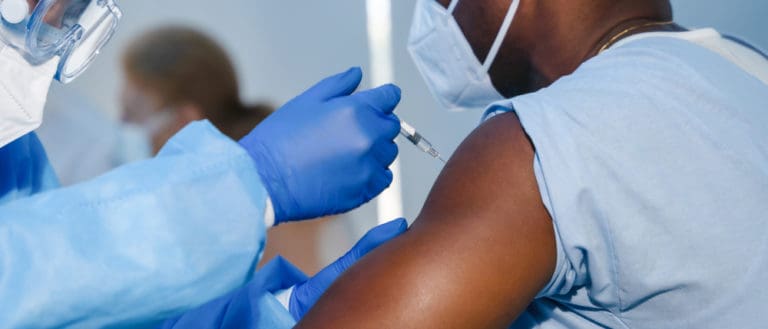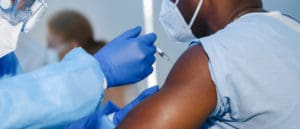 The territory recorded its 97th death related to COVID-19, a 77-year-old man on St. Croix, the V.I. Health Department announced Monday.
Monday's death is the sixth in just under a week, with three fatalities announced Jan. 18, and two on Jan. 21 as the Omicron variant of the coronavirus has led to a surge in cases across the territory. According to the latest statistics from the Health Department, there were 1,162 active cases as of Saturday, a decrease of 91 from the previous day. That included 661 on St. Croix, 414 on St. Thomas, and 87 on St. Croix.
Schneider Regional Medical Center reported it had 12 COVID-19 patients in-house on Monday, including three on ventilators. On St. Croix, Gov. Juan F. Luis Hospital reported 16 patients in-house, including four on ventilators. None of the patients currently being treated were vaccinated against the virus, according to data from the hospitals.
In other news, the Health Department announced that it has increased COVID-19 testing availability for the residents of St. John.
Pop-up testing will be available on Tuesday, Jan. 25 from noon to 3 p.m. at the Coral Bay Fire Station; Wednesday, Jan. 26 from noon to 3 p.m. at the V.I. Port Authority Gravel Lot in Cruz Bay; and again on Friday, Jan. 28 from noon to 3 p.m. at the Gravel Lot. Please note, the Gravel Lot gates will close at 2:45 p.m.
Participants should pre-register for testing on their cell phones at vitests-stj.usvi.care. Health workers can help those without cell phones to register on-site.
The department continues to work to slow the spread of COVID-19 and urges everyone to continue to follow these precautionary measures: practice social distancing, wear a mask when in the company of others outside of your household, clean frequently used areas thoroughly, and wash hands often with soap and warm water. 
Getting the COVID-19 vaccine can prevent severe illness and death. To schedule an appointment for a vaccine, call 340-777-8227 or visit covid19usvi.com/vaccines. Walk-ins are also accepted at the Community Vaccination Centers. 
St. Croix's Community Vaccination Center is located at the Nissan Center in La Grande Princesse, adjacent to the Honda Dealership and The Paint Shop, on the same side of the street as Food Town.
On St. Thomas, the Community Vaccination Center is located at the Community Health Clinic on the second floor at the Schneider Regional Medical Center.  
To report a suspected case of COVID-19, call 340-712-6299 or 340-776-1519. If you have a medical emergency, call 911. For more information, visit covid19usvi.com. For COVID 19 updates, text COVID19USVI to 888777.