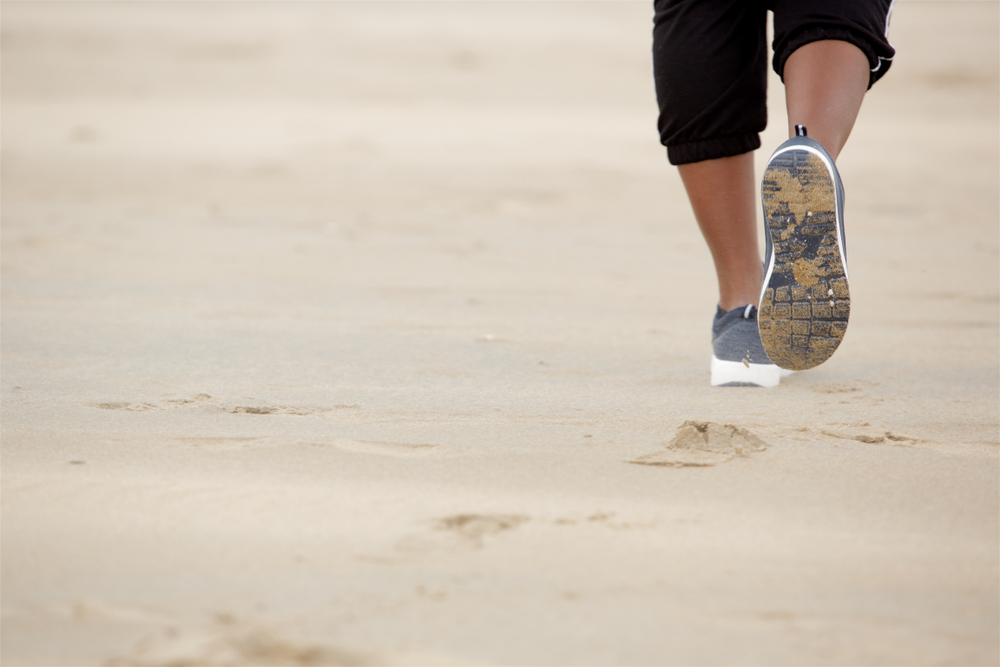 2021, we all agree, was a challenging year for all of us. Some of us lost loved ones due to COVID-19 or other illness. We experienced the loss of friends, loss of jobs for various reasons, the impact of the high cost of living, and the list continues with how the pandemic has affected us physically, mentally, psychologically, emotionally, and our spiritual health.  But you know, the most important thing in this life besides our family and friends, is having good health. Without health, a dog is better than us.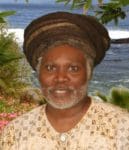 Every year, many of us make resolutions and in a few days, weeks, months, or before the end of the year, we fall short of our goals. Believe me, one of the great benefits to humans is walking. In 2022, walking should be our resolution. Do you remember the story in the Bible when God walked in the garden in the cool of the day calling out to the couple he had made from the dust of the ground?  As humans, we are connected to the environment as described here, "Then the man and his wife heard the sound of the Lord God as he was walking in the garden in the cool of the day." Genesis 3:8.
If God found it necessary to walk, then what about us feeble humans? It has been proven scientifically that walking improves physical and spiritual well-being. In other words, we have a better chance in life by following the principles of health to deal with stress, sickness and other difficult challenges we all face on a daily basis. Our greatest teacher is the natural world in the way living organisms interact with one another and their environment. 
Therefore, to keep in a healthy condition, physically or mentally, as much as possible is to develop strength that every part of our bodies may act harmoniously of our entire being. Walking is simple but has a tremendous impact on our outlook on life, physically and spiritually. Scientists have found out that walking benefits every part of our body, from our brain down to our very toes. Here are several tips on how walking can improve one's health. According to Dr. Shirley Rietdyk, professor of health and kinesiology at Purdue University, walking lowers your risk of heart diseases.  
Our heart is a muscle and the best way to strengthen it is simply by walking. While walking, a whole lot of other things happen in our bodies, such as lowering the risk of high blood pressure. Many of us in the Virgin Islands community suffer from high blood pressure. In fact, with a mostly plant-based diet, exercise, sleep, and sufficient amount of water, many people can come off the high blood pressure pills. However, you must be under a doctor's supervision. 
Walking also stabilizes your blood sugar. For those of us who are diabetic, walking could improve glucose regulation. One reason for this is because walking stimulates many parts of your organs such as neurons, muscles, the heart, etc.  The blood vessels that supply each tissue in our bodies with nutrients dilate, which results in an elevated blood flow, according to Dr. Joaquin U. Gonzales from George Washington University. He also noted, "The rise in blood flow provides the dilated arteries with a stimulus to stay healthy and deliver glucose to the brain, heart and muscle to utilize as fuel." You don't have to walk a marathon to get the benefits. Walking 20 minutes around your yard can help lower blood sugar after a meal. It stabilizes your blood sugar levels and helps to prevent diabetes as well as keep you from craving sugar, or at least keep cravings at bay. 
With the advancement of technology in medicine and the changing of lifestyles, walking can help you live longer. Not with living with pains, aches etc., but by changing our lifestyles to becoming more physically active, where our respiratory system, brain, muscles, and bones all operate for the benefit of our health. The more we stay active and include walking, the more our bodies will gain movement to better health.  
Walking can also improve your sleep. We never think about what sleep has do with health. Believe me, sleep is essential for good health. In the old days, our grandparents or great-grandparents walked more and went to bed early. Today, we would say, "that is old fashioned."  In fact, people who walked in the evening or the morning found that they slept much better at night. Walking either morning or evening also improves your mood and mental faculties, which increases the likelihood that you will walk the next day.  
With repetition of exercise, you see the short- and long-term benefits of healthy living. Walking can also burn off calories. Research shows that walking about 150 minutes per week can reduce abdominal fat. However, you must watch what you eat to get the benefit of burning off calories. Then, we have walking to boost brain power, help maintain mobility, improve your immune system, and improve balance from falling as we grow older.
There are many other kinds of exercise that improve our health such as running, jogging, etc.   But to me, the great benefit of walking is being one with nature. The sounds of the ocean, birds singing, wind blowing on your body, the rising or setting of the sun, the moonlight in the evening sky, all these elements of nature play a major role in our spiritual awakening of life. The mind is the garden of every faculty in our bodies. With the sense of purpose in life, we would find ourselves taking much better care of ourselves, wherewe can live a healthy life without spending thousands of dollars in a health system.
Checkups with your doctor once or twice a year are important. However, the traditional herbs and bushes that kept our great-grandparents healthy should not be taken lightly. "Take care is better than don't care," says an old Caribbean proverb.  
– Olasee Davis is an Extension Professor/Extension Specialist in Natural Resources at the University of the Virgin Islands who writes about the culture, history, ecology and environment of the Virgin Islands when he is not leading hiking tours of the wild places and spaces of St. Croix and beyond.