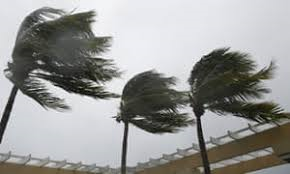 The U.S. Virgin Islands has experienced the impacts of natural hazards in many forms, most of them amplified by climate change. People here have suffered from hurricanes, flash floods, severe droughts, earthquakes, mosquito-borne virus outbreaks, etc. In order to survive the impacts of these hazards we must start and/or continue long-term, sustained practices that make us more robust and create resilience. Achieving this goal requires new thinking on how to prepare and recover from these events, so that impacts are minimal, and we emerge stronger than before.
A New Approach to Disaster Management 
The Federal Emergency Management Agency defines disasters as distinct events, natural or manmade, that result in property damage, deaths, and/or injuries. To reduce the impact of natural disasters and similar events, and to decrease the chance of hazards becoming disasters, FEMA has developed four phases of emergency management: Mitigation, Preparedness, Response, and Recovery. FEMA places the impacts of hazards – which affect personal safety and wellbeing – in the Response category.  The effectiveness of that response depends on Preparedness. This is important to remember because most disasters leave individuals and families on their own for the immediate aftermath; up to 72 hours.
The following formula may help drive home an important idea: Preparedness + Response = Resilience. The National Oceanic and Atmospheric Administration describes resilience as "the ability of a community to bounce back after hazardous events such as hurricanes, coastal storms, and flooding – rather than simply reacting to impacts." Promoting greater resilience is a major goal for the University of the Virgin Islands Hazard Mitigation and Resilience Plan (HMRP) team. The HMRP team is currently working with the Virgin Islands Territorial Emergency Management Agency (VITEMA) to create the next five-year disaster mitigation plan for the territory to submit to the federal government.
Disaster Management at Home:
Have a Plan for Your Household
To promote more effective disaster mitigation for individuals and families, VITEMA recommends that households make long-term investments to ensure that dwellings can resist the impact of hazards. This can be accomplished by following the latest building code requirements but also investing in what allows persons to maintain their well-being after a large disruption (power, water, wastewater, etc.). VITEMA and the Red Cross also advise spending time to create a preparedness plan.
Secure Basic Necessities
Being prepared means making sure to have necessities on hand — food, water, shelter, important phone numbers and medicines. It's also useful to have access to cash, public assistance cards, or bank account information. These are items that make up a "disaster supplies kit" and is meant to help a household survive for at least 72 hours after a hazard event. Check out VITEMA's website (www.vitema.vi.gov/ready/build-a-kit) to see a full list of items for your kit.
The American Red Cross also has resources that can help. Their Family Safe & Well app can help notify relatives living abroad about a loved one's status following a disaster. Their "Get Help" link at https://www.redcross.org/get-help.html connects to Red Cross volunteers with advice on disaster preparedness and recovery.
Mitigation techniques, such as getting homes up to current building codes or installing shutters on windows, make it easier to get through immediate impacts of a hazard event. This is important because there may be little time to react to a hazard or the event may be very intense. Such measures are necessary but remember that these are longer-term investments that can assist with immediate response.
Preserve Personal Records
Paper documents (e.g., medical, financial, legal, and government-issued IDs) can be damaged or lost during natural hazards like storms, fires, and floods. Preserving important personal records by copying them into an electronic format — ideally in the cloud — is a helpful step in personal risk mitigation. Being able to save documents this way helps to guarantee authenticity, reliability, integrity, and accessibility of information. Keeping electronic gadgets protected and powered up ensures users are "tech ready" to retrieve stored documents when needed. Ready.gov has tips for keeping those important papers at hand during disasters: https://www.ready.gov/it-disaster-recovery-plan
Medications and Medical Supplies
People who need prescription medications or rely on medical devices must plan on losing access to medical suppliers after an emergency. Obtaining a 30-day supply of prescription drugs and essential medications beforehand is a good idea. Storing extra medications in sealable plastic bags will help keep them dry.
It also helps to keep digital and written copies of prescriptions and orders for medical equipment and supplies, a list of all medicines, and medical provider's contact information. Consider sending a digital copy of this information to a relative or friend who lives off island.
There are other resources that are available as well. The Food and Drug Administration has advice about protecting and safely operating medical devices people depend on during a disaster. The Centers for Disease Control and Prevention offers tips to help prescription drug users make sure their medicines are secure when needed after a disaster.
Community Preparedness
One of the treasured aspects of life as a Virgin Islander is the fact that people look out for each other. That is one of the gifts of a small community. At no time is this more evident than after a disaster, when we truly are all in it together and can only come out of it together. Therefore, it is important to start getting to know the neighbors. Having conversations about how to share resources is part of preparedness: Who has a chain saw? Who has extra diesel for the generator? Who knows how to use these items, and can they train others?
Together, hand in hand, resilience grows stronger. Community partnership and mutual support extends beyond the family across the street and includes nonprofits like the Red Cross and Voluntary/Community Organizations Active in Disaster (VOADs and COADs). As the height of hurricane season approaches, increasing personal resilience by increasing community resilience may be a good idea.
There are many factors to consider when disasters strike. It's up to individuals, families, businesses and communities, to reduce vulnerabilities and increase their ability to respond to disaster impacts. This makes surviving the first 72 hours after a disaster easier to manage until help arrives. But remember, the goal is not just surviving the impacts.
We wish to still be functional and thriving in spite of those impacts; to be resilient. To that end, the UVI Hazard Mitigation and Resilience Plan team will be sharing other ideas that show ways to become more resilient.
Check your print/online newspapers and social media to stay informed! Learn more about this and other work that we do at our website: www.resilientvi.org and our Facebook page: https://www.facebook.com/usvihazardmitigationplan.