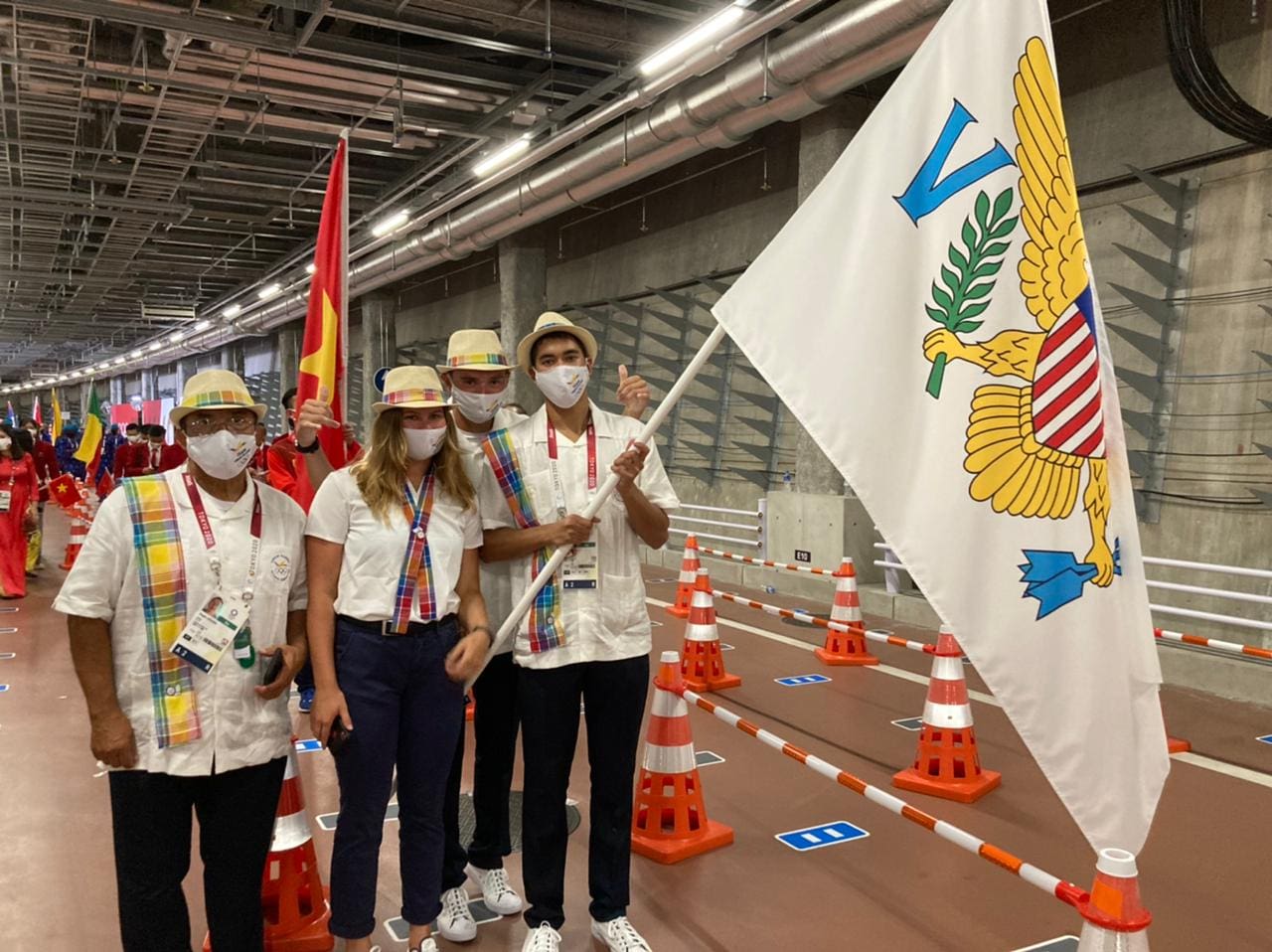 Swimmers Adriel Sanes and Natalia Kuipers carried the flag high for the U.S. Virgin Islands on Friday at the opening ceremony of the Tokyo Olympics.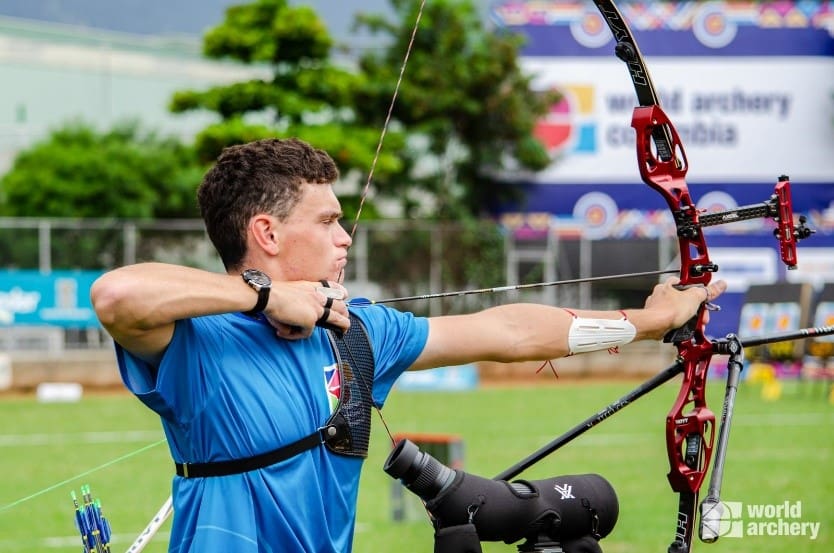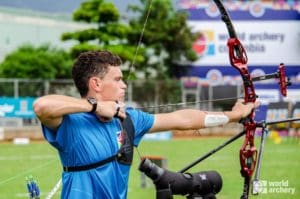 They were joined by archer Nicholas D'Amour, who ranks 23rd with 660 points after the men's recurve qualifying round on Friday. He will now face Ryan Tyack of Australia, ranked 42nd with 650 points, in an elimination match on July 28 at 11:06 p.m. Eastern Time (12:06 p.m. July 29 in Tokyo).
D'Amour, 19, a student at the University of the Virgin Islands on St. Thomas, ranks fourth in the world for the men's Olympic recurve going into the games and is considered a strong contender for a medal.
Sporting official USVI madras sashes, the territory's delegation joined athletes from 205 other Olympic nations as they marched in the Parade of Nations at the Tokyo National Stadium in what many news reports called a subdued ceremony due to the COVID-19 pandemic that delayed the games by a year.
Absent, however, was hurdler Eddie Lovett, who could not attend the opening due to strict COVID-19 protocols. "For these games, you're there five days before your first event and need to leave the day after," said Brigitte Berry of the USVI Olympic Committee. Because Lovett's 110-meter hurdle event is not scheduled until Aug. 3, he had to miss the ceremony. "I had to apply for special permission to have Eddie stay there for the closing ceremony," on Aug. 8, said Berry.
Sanes, 22, will be the next to compete on Saturday at 7:27 a.m. ET (8:27 p.m. in Tokyo) in the men's 100-meter breaststroke. Kuipers will swim in Heat 1 of the women's 400-meter freestyle on Sunday at 7:06 a.m. ET (8:06 p.m. in Tokyo).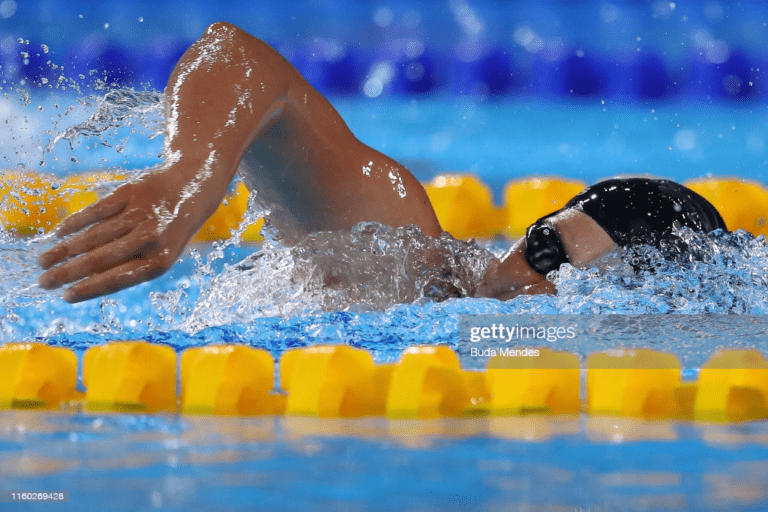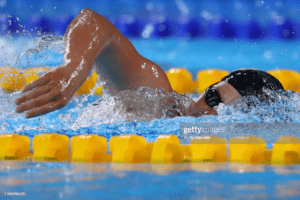 The 19-year-old from St. Croix began swimming in 2010, saying in an interview on YouTube in September, "Originally I played tennis because my older brother played tennis. But then I was like, 'Wow, I really hate sweating.' Then we got me in a pool and I was like, 'Wow, this is what I'm meant to do.' I just loved it."
Meanwhile, Sanes will have another chance at a medal when he competes in his second event, the 200-meter breaststroke, on July 27 at 6:39 a.m. ET (7:39 p.m. in Tokyo).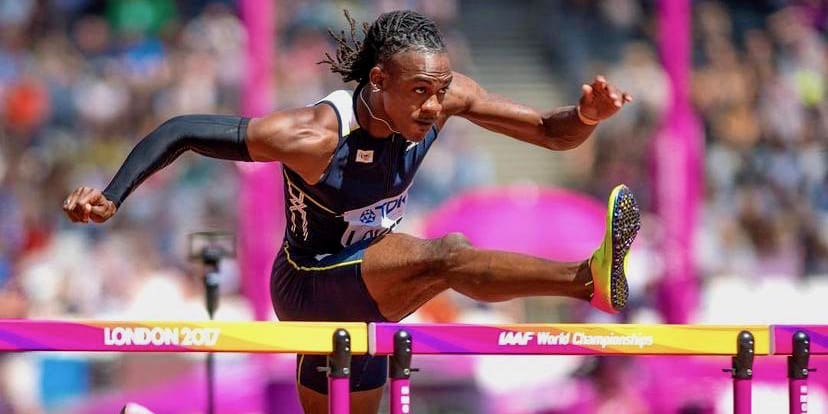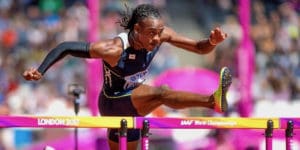 At 29 the oldest athlete in the delegation, Lovett's schedule in the men's 110-meter hurdles has yet to be announced. According to the Tokyo Olympics website, first-round heats are set for Aug. 3 starting at 6:10 a.m. ET (7:10 p.m. in Tokyo).
Born in Miami, Florida, Lovett frequently visited St. Croix as a child to spend time with his family and is named after the late reggae artist Eddie Lovette, who was his grandfather.
Virgin Islanders competing in the Olympics for Team USA include sailor Nikki Barnes and fencer Daryl Homer, who will compete in the men's individual and team sabre events.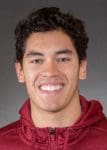 Barnes, 27, who was born on St. Thomas and currently serves in the U.S. Coast Guard, will compete in the women's two-person dinghy – 470 with crewmate Lara Dallman-Weiss. The pair are ranked 12th in the world in their class. A schedule has yet to be set for their event.
Homer, 31, who was born on St. Thomas but moved to Bronx, New York, at age 5, won a silver at the 2016 Rio Games and is currently ranked 17th in the world. He will compete against Mohamed Amer of Egypt in the men's individual sabre on July 23 at 11:20 p.m. ET (12:20 p.m. July 24 in Tokyo), and against Hungary in the men's sabre team quarterfinal on July 27 at 10:25 p.m. (11:25 a.m. July 28 in Tokyo).
The games are being broadcast by NBC, both live and on replay. For viewing options, visit the Tokyo 2020 website, where schedules and results also are posted.
Editor's note: This story has been updated to state that Eddie Lovett could not attend the opening ceremony due to strict COVID-19 protocols surrounding the games.