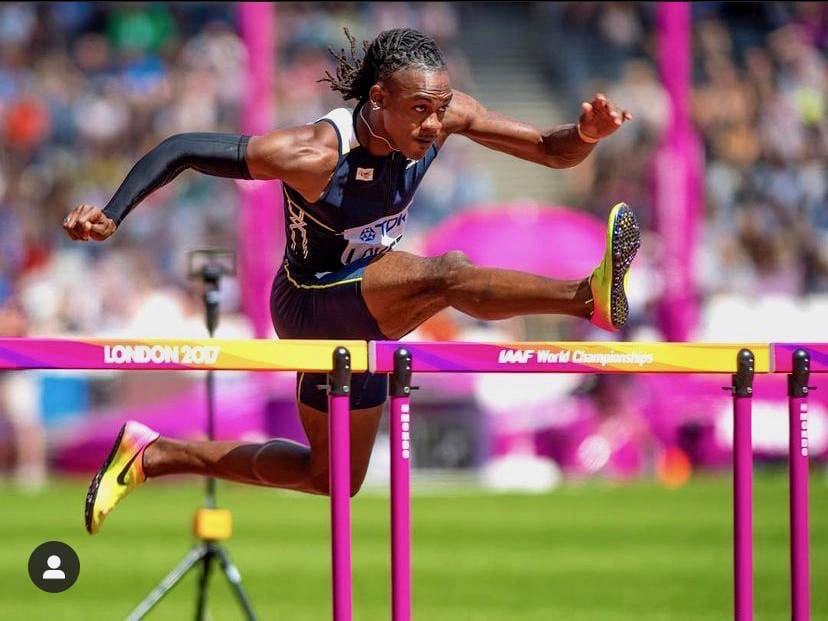 Eddie Lovett will return to the Olympics this month, representing the U.S. Virgin Islands in the 110-meter hurdle event.
He will bring with him the lessons he learned competing for the territory in the 2016 games in Rio de Janeiro, where he learned how to prepare, and how to stop getting in his own way.
"I found out I had things that were hindering me that I didn't know were hindering me," Lovett said.
As an example, he mentioned that he is a video gamer and that sitting in a chair playing games affects his muscles. So, he lessened his time in front of the screen.
"I've made a lot of sacrifices. As you get older your priorities change. I don't hang out like that. I don't drink that much, I don't party that much. It's hard to focus if you're at different places mentally and physically. Distractions can come from family, friends, social media. I'm doing my best to keep my body up to be able to train at a high level," Lovett said.
Due to COVID-19, the 2020 Olympic Games were delayed for one year. The opening ceremony will be on July 23 at Tokyo's Olympic Stadium.
Born in Miami, Florida, Lovett frequently visited the island of St. Croix as a child to spend time with family. His parents are Lavii Lovett and the late Edward Quincy Williams. He is even named after the late reggae artist Eddie Lovette, who is his grandfather.
Around the age of ten, Lovett's paternal grandmother, Louise Williams, passed away, and his visits to St. Croix became less frequent.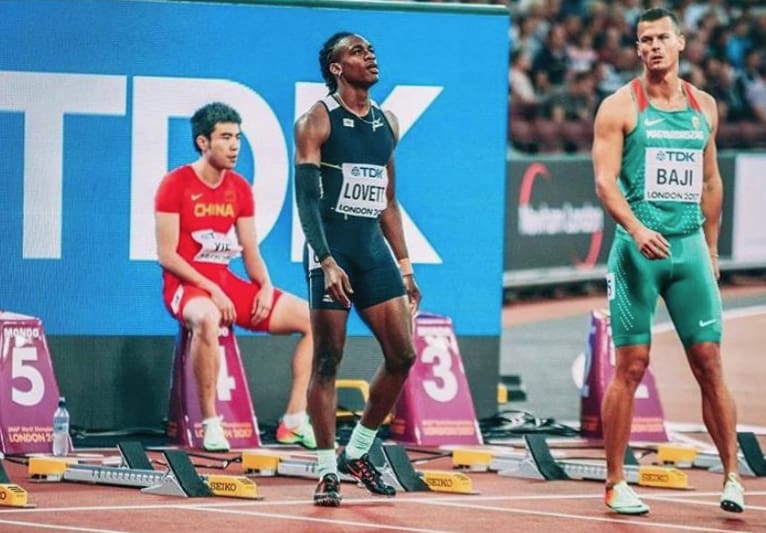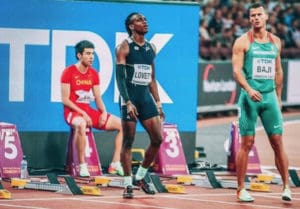 "She was a nurse. She passed away after my 10th birthday. Then years later, my grandfather had died. So that kind of put a dent in my relationship with my family and with my bloodline in the V.I.," said Lovett.
Though he doesn't spend as much time on the island as he would like to, Lovett said he "chose to represent the Virgin Islands at the Olympics because it's important. It means more than just going to compete. I am Crucian, that's in my blood."
Lovett trains at his alma mater, the University of Florida. He graduated in 2014 with a bachelor of science degree in sociology.
As a child, Lovett did not dream of being an Olympic track star. He played baseball a lot during his visits to St. Croix and focused more on football as he got older. Lovett got interested in track only as a way to get faster in football and started running at the end of his 10th-grade year in high school. When he broke his arm in his senior year, he started focusing more on track and field.
"My 10th-grade year was actually the first time that I tried out track … But when I started early in the spring I actually quit after two days … I love pushing myself but me and the coach, at the time, didn't see eye to eye. But after talking to my sister's dad, Aubrey Hill, we [Lovett and the track coach] got to build a relationship."
Lovett would end up winning a state championship title and a gold medal at the 2011 Pan American Junior Athletics Championships for track and field. In college, Lovett realized that he could take his track skills further and compete on an international level.
"It's funny because when I got to college and I started running track, I never really thought about the Olympics like that. But over time I just kind of realized that I'm actually really good."
When asked how he feels about going to the Olympics in Tokyo, Lovett said "I'm excited and I'm grateful. Competing in Asia I think is really cool. Every time I've been to a meet out in Asia they do a really good job. They care about track."
Currently, Lovett ranks 67 in the world for the men's 110-meter hurdle event.
"My ultimate goal is to continue to push my limits. In my event, we have the bar. I'm doing what I can to get as close to that bar as possible. I see myself as a guy who can break the 13-second barrier," Lovett said.
Lovett thanked the V.I. Track and Field Federation, the Virgin Islands Olympic Committee, the University of South Florida, and everyone who has wished him success on his journey.
"Shout out to God to allowing me to work on my talents. My mom, friends and family in St. Croix. Anybody that's supporting me. It takes a lot of support to get to this level and sustain at this level. To be among the best it takes a lot."
Lovett is coached by Mike Halloway and trains with Grant Halloway, the world champion in the 110-meter hurdles.
Lovett is one of four athletes representing the Virgin Islands at the Olympic Games in Tokyo. More information about the Virgin Islands Olympic Committee's delegation can be found on the committee's website.