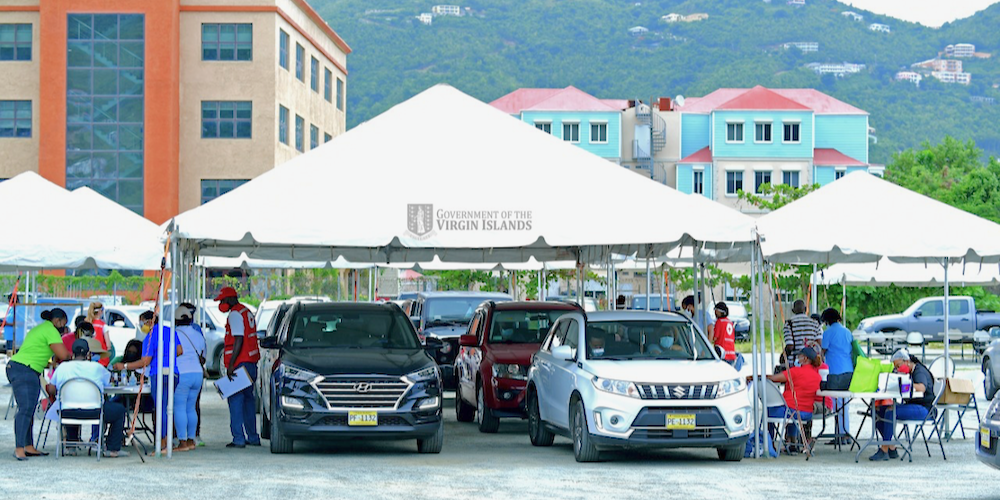 The British Virgin Islands announced three more deaths attributed to COVID-19 on Sunday, bringing that territory's number of fatalities from the virus to 17.
Three men – ages 39, 45, and 49 – died Saturday at the Dr. D. Orlando Smith Hospital in Tortola, the Ministry of Health and Social Development said in a statement.
In a bid to quell the outbreak that has recorded more than 1,700 cases since June 28, when there were only 11 previous cases, the BVI government held a drive-through vaccination event over the weekend at the Festival Village grounds on Tortola, where almost 900 people reportedly received their shots.
The Health Ministry reported Sunday that as of July 15, confirmed active cases had fallen to 1,596, due to people recovering from the virus. However, while 14 patients were discharged from the COVID ward, 24 more were admitted to the hospital Saturday – one vaccinated and 23 unvaccinated – the ministry said.
The outbreak is believed to be the work of the Delta variant of the virus, a mutation of the wild-type original strain of SARS-CoV-2 that is considered by health officials to be both more contagious and more lethal. It is now the dominant variant on the U.S. mainland and has been detected in Puerto Rico.
In a news release issued late Saturday, the U.S. Virgin Islands Health department said that it believes the Delta variant is now active in the USVI as well, where 124 active cases were recorded as of the department's last update on Thursday.
The department has been working with Yale University to test samples from positive COVID-19 cases. Thus far, 84 samples have shown to be variants from sequencing. Of the 84 cases, 65 have been of the Alpha variant (B.1.1.7) which is also known as "the U.K. variant." Six samples have been B.1.526.2 (Iota) or B.1.351 (Beta), and one sample B.1.429 (Epsilon).
But an additional 12 samples have not been confirmed to be any of the variants that have been previously identified in the U.S. Virgin Islands and may be the Delta variant, the Health Department said.
Gov. Albert Bryan Jr. last week announced new travel restrictions for arrivals from the British Virgin Islands.
Starting Monday, July 19, all entries from the BVI – whether by ferry, plane or private charter – must provide a negative COVID-19 test taken within 48 hours of their departure, Bryan said Thursday during a somber new conference on St. Thomas.
Current rules allow tests taken within 5 days of travel, so the time frame has been tightened. Positive antibody tests will still be accepted for vaccinated travelers.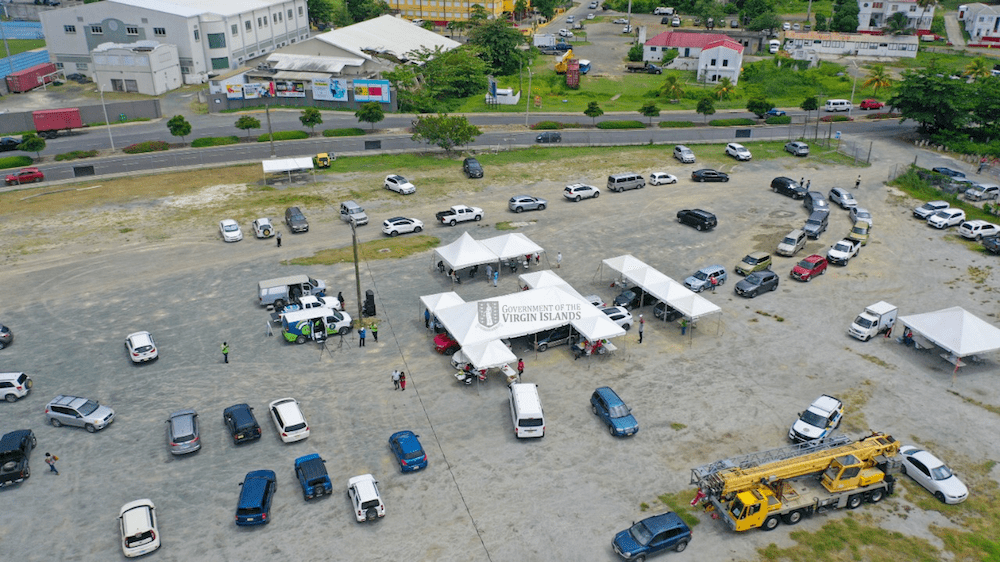 All test results must be uploaded to the V.I. Health Department's travel portal, and anyone who tries to skirt the law by arriving on a private vessel without clearing customs will be prosecuted, said Bryan. "If you don't have a negative COVID test, don't enter our waters. We are not playing," he said, while also urging people not to travel to the BVI under the current conditions.
The BVI government is limiting ferries to 65 passengers, and on July 9 implemented a 7 p.m. to 5 a.m. curfew in a bid to stop people from moving about or congregating. It also has limited restaurants to take-out service only and shuttered businesses such as hairdressers, gyms, clubs and entertainment establishments. The curfew and other measures were to last for 14 days, and there has been no word on whether they will be extended.
The Health Ministry urges BVI residents who are having breathing problems, severe weakness or dehydration, or high fever, to call the medical hotline at 284-852-7650.
"If you are so breathless that you cannot finish a sentence, coughing up blood, have bruising or blotchy skin, collapse or faint, you should call 911 immediately and make efforts to get to the Emergency Room," the ministry said.
Anyone in the BVI who has been in contact with a positive case and/or is symptomatic should immediately isolate, minimize contact with their household and contact the Public Health Unit at 284-468-4936, 284-468-2274 or 284-468-2285 or 468-2278.