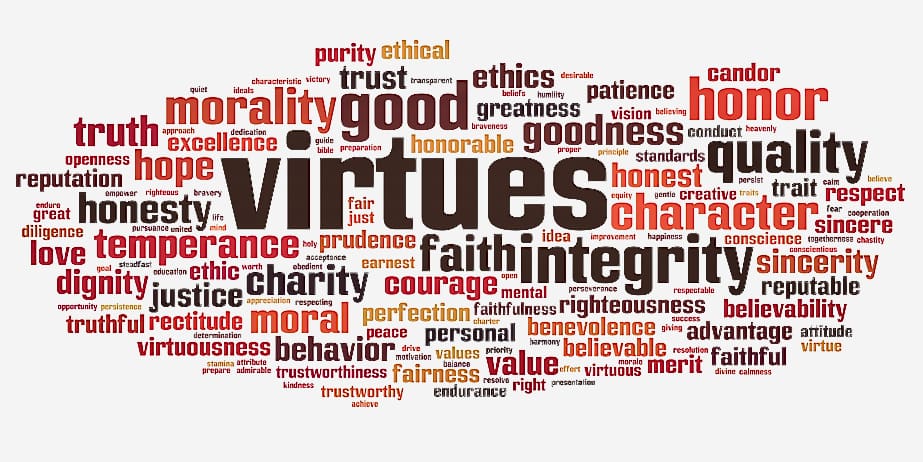 Virtue of the Week focuses on building peaceful and caring communities through understanding and fostering the practice of virtues. The Source supports the Virtues Project and will publish one virtue developed by the project each week.
Awe is deep respect and reverence for the Source of life. It is humility and wonder before the power of God.
Contemplating life's beauty and mystery leads us to communion. Reflecting on our place in the universe, we seem small and insignificant, yet it is awe-inspiring to realize that no one else on Earth is just like us. Each of us has a unique potential for reflecting the divine virtues in our souls. We awaken them by choosing to live them.
When we practice awe, we are alert to the signs and wonders placed in our path. We open ourselves to grace.
"The highest point a man can attain is not Knowledge, or Virtue, or Goodness, or Victory but something even greater, more heroic and more despairing: Sacred Awe!"
Nikos Kazantzakis
Practicing Awe
I am humble before the power of the creator.
I take time to contemplate and commune.
I am aware of the sacredness of life.
I cultivate the divine virtues in my nature.
I discern the signs and synchronicities of life.
I deepen my connection to grace
I am thankful for the gift of Awe. It fills me with wonder.
Questions for discussion
– How can we use reflection to strengthen our community?
– In our community, do we offer space to celebrate our lives?
– Through the lens of social justice, how do we honor everyone's unique potential?
– How do we leave space for grace in our interactions?
The Virtues Project is provided by the Community Foundation of the Virgin Islands in partnership with Virtues Matter.
Virtues Matter was started by a wife-husband team of social entrepreneurs seeking to positively uplift as many lives as possible. We aim to inspire and empower, to build capacity, strengthen relationships, and help everyone lead lives of passion and purpose.
Virtues Matter believes in a world where people are committed to kindness and respect, strive to be their best, and live with hope, courage, and in unity. We built the Virtues Cards mobile app, an interactive personal and team development tool, to help people identify and develop key virtues skills. We also offer dynamic workshops, online training, and customized programs to help people cultivate these positive qualities of character. To learn more, visit virtuesmatter.com.