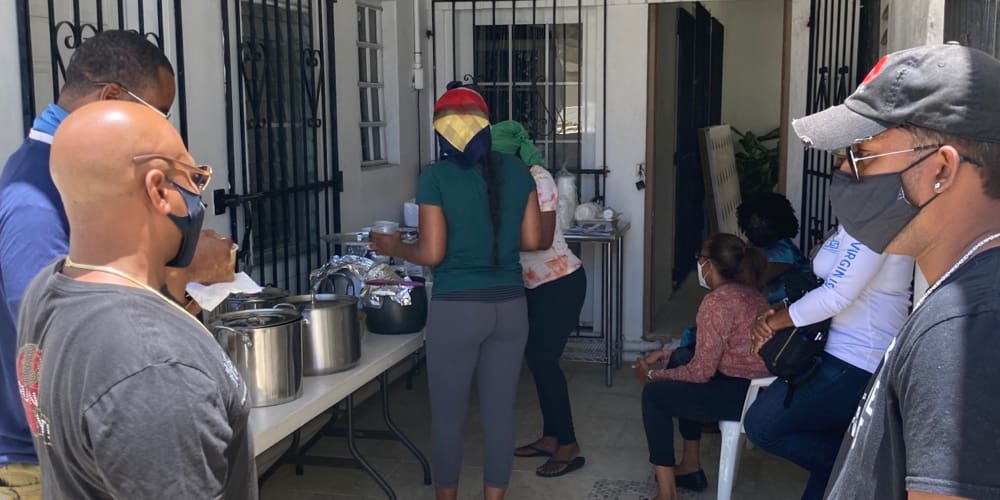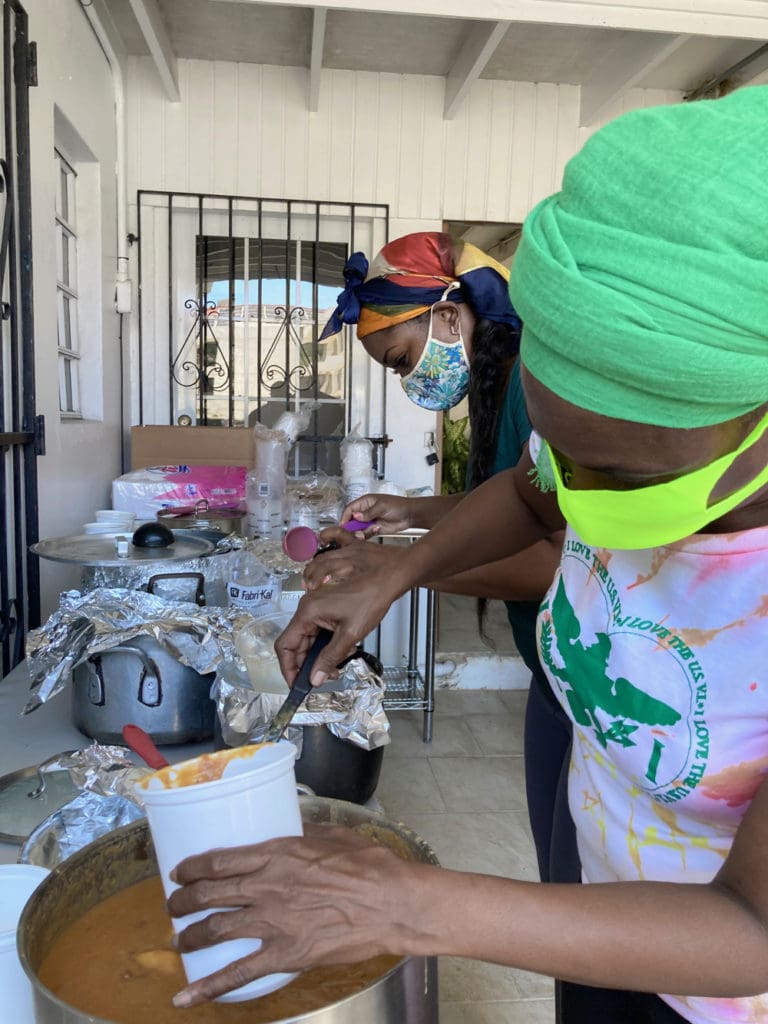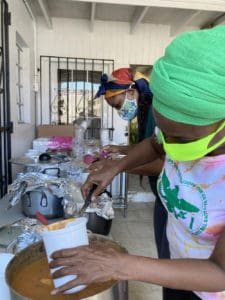 Victims United Inc. hosted its "Carnival Buy the Bowl Soup Sale" fundraiser on Saturday to raise funds to support families and friends who have lost loved ones to crime-related incidents.
"We thank everyone who came out and supported," said Bernadette Gonsalves, the founder of Victims United Inc. Gonsalves has worked tirelessly to ensure the organization continues to be active in the community. Over the last few years, it has been difficult for the organization to secure funding.
The sale took place Saturday at the Victims United headquarters, No. 19 Norre Gade, next to Diamond Barrel.
Gonsalves said the community understands the essence of what Victims United Stands for and supports the organization. For the soup sale, she said, "They came, not only because of the food. [They] understand how vital, important and necessary the services are."
The food present at the sale, however, was noteworthy. Ishani Chinnery, Gonsalves daughter, who was dishing out bowls of soup for waiting patrons, said, "If they're not here getting this soup, they're missing out."
Proceeds from the sale go into operating costs and resources for survivors of victims. Fundraising activities also help build capacity and improve the delivery of the group.
Sandra Hodge-Benjamin, a volunteer with Victims United, was present at the sale. She said in the community there is a need for "leaders who can make a difference, leaders who have the ability to make decisions about funding and providing support to help the agency move from one level to the next when it comes to providing services and support for families when people are killed and surviving family members are left with the aftermath.
More information about Victims United is available on the organization's website, where donations can also be made.