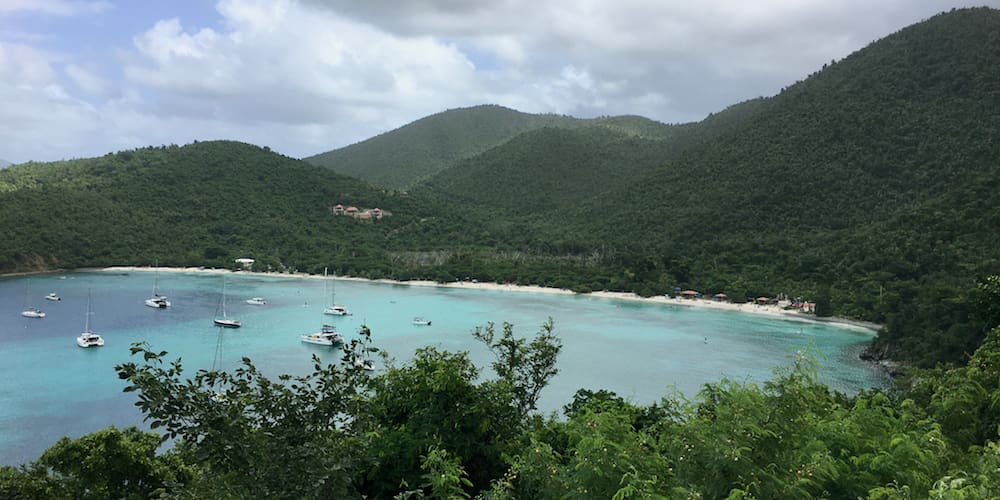 The Board of Land Use Appeals once again delayed ruling on a proposed three-story residence for a waterfront site on the western end of Maho Bay on St. John.
At a virtual hearing Thursday the board voted to stay the appeal until the developer provides a survey that clearly shows the vegetation line and setbacks for the narrow shoreline property. Five members of the board voted to stay the appeal, while the board's newest member – architect Jeffrey Boschulte who was sworn in that morning – did not vote.
This is the same reason the board did not rule on the issue in November 2020.
At Thursday's hearing, as he had at the hearing in November, attorney Alex Moskowitz, representing Littoral Woodland, LLC, challenged a ruling by the Department of Planning and Natural Resources to deny a permit for the property, 2-A Remainder Estate Miland. The property lies within the boundaries of the Virgin Islands National Park.
At both hearings, Moskowitz said the Department of Planning and Natural Resources staff did not respond within 15 days after the permit was deemed complete in August 2017 and therefore the permit should have been granted by default.
Moskowitz cited a recent ruling by the Superior Court to grant a minor permit by default because of DPNR's failure to respond in a timely manner. https://stjohnsource.com/2021/03/10/judges-ruling-on-cowgirl-bebop-opens-path-for-floating-lounge-2.
However, at Thursday's meeting, Paul Kalloo, a planner with the Department of Planning and Natural Resources, said DPNR had responded to the applicant requesting further information, but that information was never provided.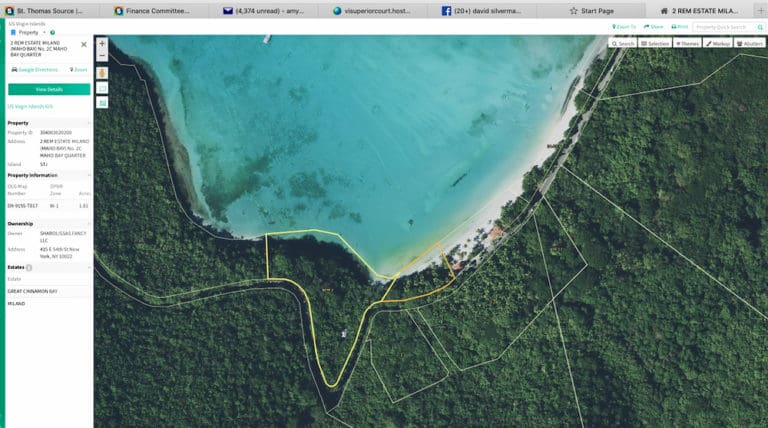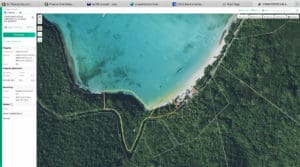 "We asked for a topographical site plan which is part of the application. That was requested and never addressed," Kalloo said.
Furthermore, he said, DPNR never received a driveway plan for the residence, which was also requested.
"Coastal Zone Management never deemed the application complete," Kalloo said.
BLUA chairman John Woods said the board had received a property map for the site, but it did not clearly show the setbacks and line of vegetation. "I hope whatever comes before us is deemed complete," he said.
The site proposed for the residence was inundated during the hurricanes of 2017 and the shoreline may have been altered by the storm surge. At the November 2020 hearing, DPNR staff members had concerns that the site may be too narrow for the proposed residence, and the water table level might be too high to accommodate the septic system as designed.
Following the board's vote, attorneys on both sides argued further about the timeliness of DPNR's response.
"My client has been waiting for three and a half years for this," Moskowitz said. "We could take it to Superior Court."