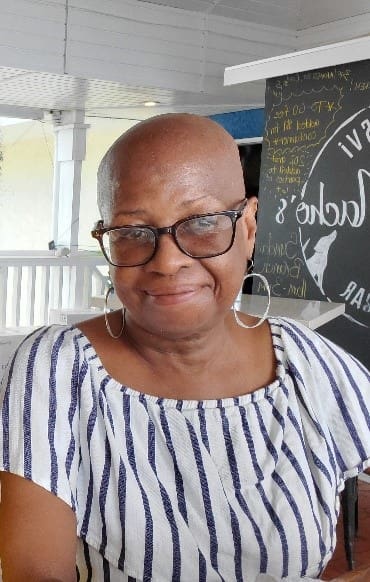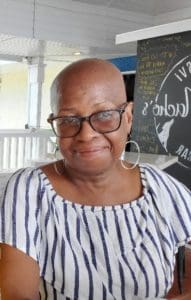 Anna E. James of Estate Smithfield died on March 7. She was 65 years old.
She was preceded in death by her mother, Doris Potter-Callwood; father, Elmer James; sister, Rudine James; and brothers: Ralph James, Elmo 'Menstro" James, Randall James and Gilmore James.
She is survived by her daughters: Shammara Payne-Richards and Melanie Allen-Williams; son, Mylon Roan Allen; grandchildren: Shanee' Richards, Charles Richards, Chaun "CJ" Williams Jr. and Tyson Croix Williams; sisters: Juliet James, Sherlene James, Judie James and Esther James; and brothers: Anthony James, Elmo "EJ" James, David Brown, Taj James, Ivan James and Kai James.
She is also survived by nieces: Desiree James, Tamaura Evans, Ry'Neese James, Yukia James, Nicole James, Rainia Thomas, Shaina Thomas, Reanell James, Chantelle Crawford, Savannah James, London James, Jaynae Edney,  Kheya James, Fallon James, Saniyah James, Kaylianna James, Tinejah Hannah, Aja Brown, Aryanna Brown and Kainara James; and nephews: Ralph James, Jr., Hugh James, Ray-El James, Orlando James, Roan James, Reggie Crawford, Devin James, Hanife James, Ivan James Jr., Elmer "EJ" James, Kai James Jr., Tristian Hannah, Kaheim Hannah, David Brown Jr., Aaron Brown, Warren Brown and Lucious Brown.
Other survivors include special friends and family: Mervin Browne, Karen Parris, Karen Quinn, Ann Edney, Adelle Petersen, Winona Lester, Ramona King, Ms. Royer, Pauline Holst, Lorraine Henry, Sharon Heidmann, Edith Vanterpool and Doreen Christian; as well as other relatives and friends too numerous to mention.
A viewing will be held at 9 a.m. followed by a funeral service at 10 a.m., Friday, March 26, at James Memorial Funeral Home Chapel. A private cremation will follow.