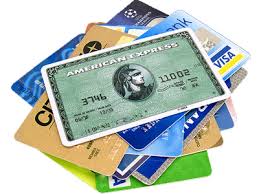 Lieutenant Governor Tregenza A. Roach Esq., who also serves as chairman of the Virgin Islands Banking Board, is encouraging Virgin Islanders to spend locally during the holiday season as a means of helping to rebuild the territory's economy, but Roach also wants consumers to make sure that when spending, they protect their credit score.
"The failure to protect your credit score during this time of year may require years to recover from excessive holiday spending. Good credit is the key to homeownership and to other goods and services and is an important means of protecting your buying power," said the lieutenant governor.
By way of explanation, Roach said, "A credit score is a number between 300–850 that determines a consumer's creditworthiness, which is a consumer's reputation for paying bills when due. The higher the consumer's score, the better he or she looks as a potential borrower to a potential lender. Your credit score is based on your credit history: meaning, your total debt, the number of open accounts you have, your repayment history and other factors. A lender uses a credit score to evaluate the risk of extending credit to a consumer."
People can obtain their credit score by contacting either of the three major credit bureaus:
Equifax. Equifax.com/personal/credit-report-services. 800-685-1111
Experian. Experian.com/help. 888-EXPERIAN (888-397-3742)
Transunion. TransUnion.com/credit-help. 888-909-8872
Individuals may also contact a bank because some banks are associated with consumer credit counseling agencies that help a person to rebuild credit and can give advice about a credit score. Some credit cards provide your credit score with your monthly statement. Some provide them free of cost.
Soon, the Division of Banking, Insurance and Financial Regulation will conduct presentations on local radio and television shows to inform the public about steps a consumer can take to protect his or her credit score.  Information will also be available on the division's website at www.ltg.gov.vi.