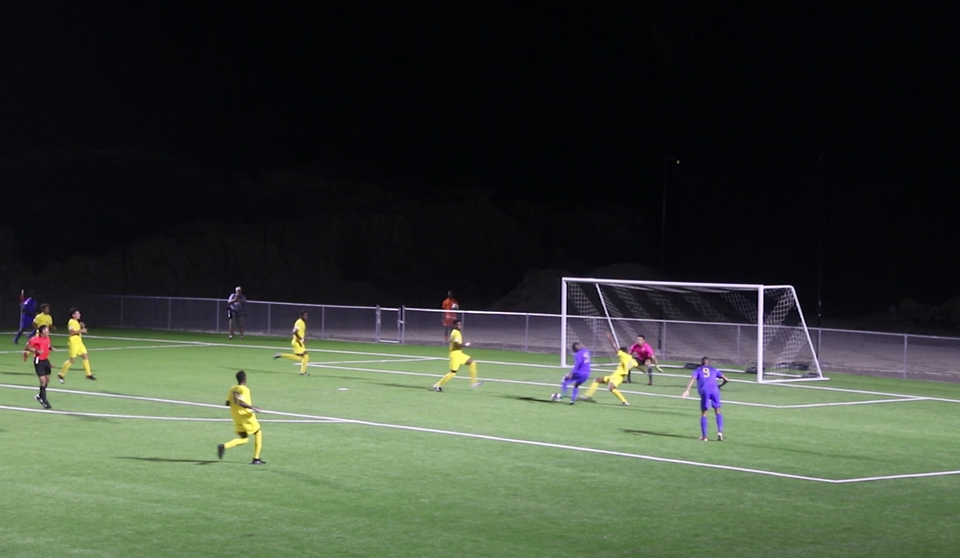 The USVI Soccer Association announced at a press conference on Zoom and Facebook on Thursday that the Virgin Islands Men's Premier League will return to play on St. Croix.
When players step on the field on Sunday it will be a relief to fans and athletes and a sign of normalcy according to Association President Hillaren Frederick.
New protocols took at least three months to establish and were guided by examples set by soccer organizations FIFA and CONCACAF. There will not be fans at the games for at least the first weekend of matches.
"It is important for us that we get it right within our home. You want to make sure your house is in order before we welcome any guest into our home," said Lishati Bailey, general secretary of the USVI Soccer Association.
The key goal of new protocols is to limit unnecessary interaction. Teams are required to stick to their half of the fields for warm-ups, enter from different sides of the field, and the only physical contact will be during the game.
The use of changing rooms will be prohibited, and players and officials must come to the match in game attire. The USVISA will be responsible for making sure that all equipment and facilities at the stadium are sanitized.
Players will get their temperature checked before they are allowed to participate in games. If they have a fever, they will be unable to play in the game.
For players, they must follow the standard rules of social distancing, which include hand-washing or the use of hand sanitizer and no handshakes.
Teams must appoint a COVID coordinator/manager to ensure the best practice is followed consistently by all members of the club. Each infraction will result in a $100 fine.
There will be no youth physical program. Youth players under 15 can't play in the men's senior league and 16-year-olds need parental consent to play in the men's league.
There will be an online youth program that will focus on ball mastery skills. "This is where they get all the flash that we love to see in the beautiful game; this is where we see those one-on-one situations where they shake-and-bake a player, put it through their legs and score," Bailey said.
Other areas that the youth programs plan to address deal with nutrition, recovery and personal wellness. Players will also have access to mentors to help them.
Sports, Parks and Recreation Commissioner Calvert White said, "I will commend USVI soccer for what they have done. They produced the guidelines; they showed their protocols of how they plan to take different safety procedures." The fact that the Department of Health felt comfortable with the plan and allowed soccer to move forward deserves praise, according to White.
The full protocols can be found on the Soccer Association's website.