Liberty Puerto Rico reported solid revenue and subscriber growth for the third quarter of the year (Q3 2020), as the company continues to help customers through the COVID-19 pandemic and begins to integrate AT&T's wireless and wireline operations in Puerto Rico and the U.S. Virgin Islands into its own. The numbers for Q3 2020 were published in the company's financial results report, which was released yesterday.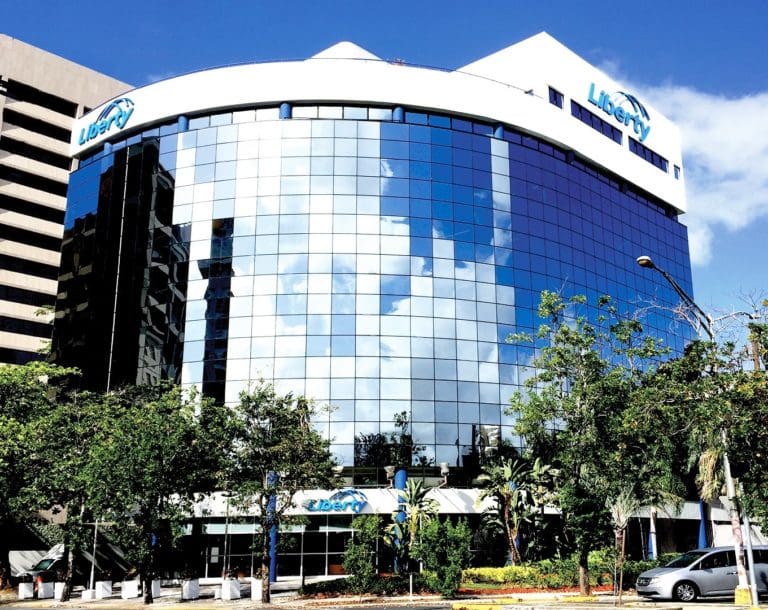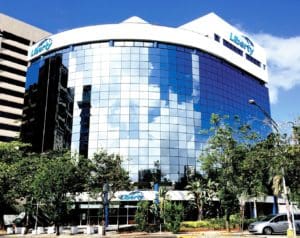 Liberty added 42,700 revenue-generating units this quarter, driven by its growth in high-speed data subscribers. Revenue for Liberty's Q3 2020 stands at $114 million, which represents a 5 percent increase from Q2 2020 and a 10 percent increase compared to Q3 2019 on a reported basis.
"These numbers show that we are in a solid position as we move into our expansion into mobile services," said Naji Khoury, president and CEO of Liberty Puerto Rico. "We have been working hard in expanding and upgrading our network to handle a larger number of customers who are demanding much more broadband currently versus the pre-pandemic months. We have faced challenges with our services, customer care and installations due to the record number of new customers and data usage due to the situation, but we have been working diligently in all of these issues, and we have seen improvement."
Liberty Puerto Rico has continued to expand and upgrade its infrastructure to accommodate the growing use of fixed internet on the island during Q3 2020. Fixed internet penetration has increased during the pandemic and even more with the recent subsidy program of $400 that the government established. Since March, the company has increased network capacity by 35 percent to accommodate increases in user data consumption. Liberty has also continued expanding its service footprint by building 18,000 new homes as of September 30, 2020, with its fiber to the home connection, which gives these homes speeds of up to 1Gbps.
Liberty is currently focused on integrating the recently acquired wireless and wireline operations in Puerto Rico and the USVI from AT&T. Under the terms of the agreement, AT&T will support Liberty for a period of up to 36 months, enabling the efficient transition of services. The combined company has a workforce of over 2,200 employees and offers services in all 78 municipalities across Puerto Rico and in the USVI.
Liberty Puerto Rico will continue AT&T's build-out plan to deliver the highest performance 5G services, which can offer ultra-high speeds with extremely low latency. Liberty will also maintain seamless network access in the United States, and support AT&T's FirstNet program for first responders. Khoury added that the company will offer customer service locally with a company-owned call center in Puerto Rico. Current AT&T rates will be honored by Liberty including long-standing rates that some customers may still have from old plans, as per their service agreement. Customers will also be able to enjoy a new feature that AT&T announced recently that extends the best equipment offers to current and new customers alike.
Liberty prepared a special microsite at https://mobile.libertypr.com/ for the company's new mobile customers in Puerto Rico, www.libertyvi.com for customers in the USVI; and https://business.libertypr.com/ for business customers to offer information and answers about the transition.
During Q3 2020, Liberty Puerto Rico also focused its efforts on helping students and customers facing financial hardships retain access to the Internet, even if they are unable to pay their bills. "We have helped approximately 11,000 households that were facing economic problems related to the pandemic with free service," Khoury said. "We remain committed to help as many homes and students as we can."
Through the Liberty Foundation, Liberty Puerto Rico's corporate social responsibility arm, the company set up free hotspots to help students continue their studies. Working hotspots are currently located in Asociación de Comunidades Unidas Tomando Acción Solidaria in Toa Baja and Niños de Nueva Esperanza in Sabana Seca. The foundation continues evaluating several aid requests from municipalities around the island.
Other highlights during this quarter include the launch of Hub TV, Liberty Puerto Rico's IPTV console which has been getting a good response from video customers. Also, during this quarter, Liberty received the 2020 Speedtest Award™ as Puerto Rico's Fastest Fixed Network for the fourth year in a row.