CAHS 2020: The Centennial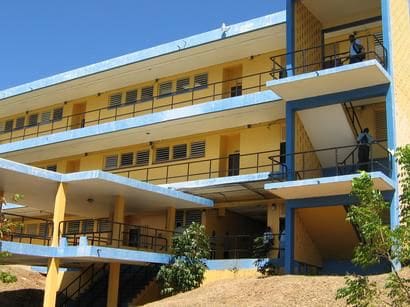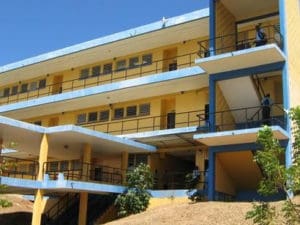 In this year 2020, the centennial year of our alma mater, the Charlotte Amalie High School Centennial Committee is reaching out to as many alumni as possible. The committee wants to honor and take pride in the momentous 100th anniversary of this landmark institution through meaningful, memorable and exciting activities that cause us to reflect on the school's history, celebrate achievements and even plan for future generations to come. Here's what you can do now:
Send messages out letting your classmates and other alumni friends and family know that we are hoping for wide involvement of alumni in this 2020 celebration.
Who are among our eldest living alumni? Do you know any members from graduating classes of the 30s and 40s? We'd like to know who they are, where they are and if we can get photos, audio or video recordings or even interviews with them sharing their favorite memories of CAHS.
Do you or anyone you know have photos or documents that can be shared of the school prior to 1955 when it was located at its previous sites, i.e. Commandant Gade or the Legislature Building? We also need persons willing to search available documents in libraries and archives here. We wish to document important milestones in the history of the school. We will need help producing a special CAHS Centennial publication.
We're also seeking to identify our CAHS history makers around the world as well as the important milestones in the 100-year history of our school. Please share what you know.
If you are on the island, we'd like you to organize your graduating class, for we would love to have some "Activities of the Decades." Please provide contact information for persons in your class who can be key representatives able to share information.
We are challenging every alumnus and every alumna to accept the $100 Alumni Challenge and contribute at least $100 to CAHS. Of course, you are free to increase the amount if you so choose. A process will be set up so that contributions can be made to a fiduciary like the Community Foundation of the Virgin Islands to be used for future development of programs, additional scholarships or other needs to be determined.
CAHS, under Principal April Petrus (Class of 1991), and the CAHS Alumni Network, under the leadership of Elma Brathwaite Curtis (Class of 1989) will be spearheading many of the activities.  There are plans in the works for a lecture series, concerts, Carnival, permanent markers, logo design, memorabilia, a blue and gold ball, sporting events, a public forum on the future of the school and other social and educational activities.
It was Aug. 9, 1920, when CAHS opened its doors as a junior high school, serving 7th -9th graders. The first junior high class had 16 students, and after grades 10-12 were added, the first 12th-grade graduating class was in 1931 with only 4 graduates. We are currently compiling a chronology prepared from information in yearbooks over the decades.