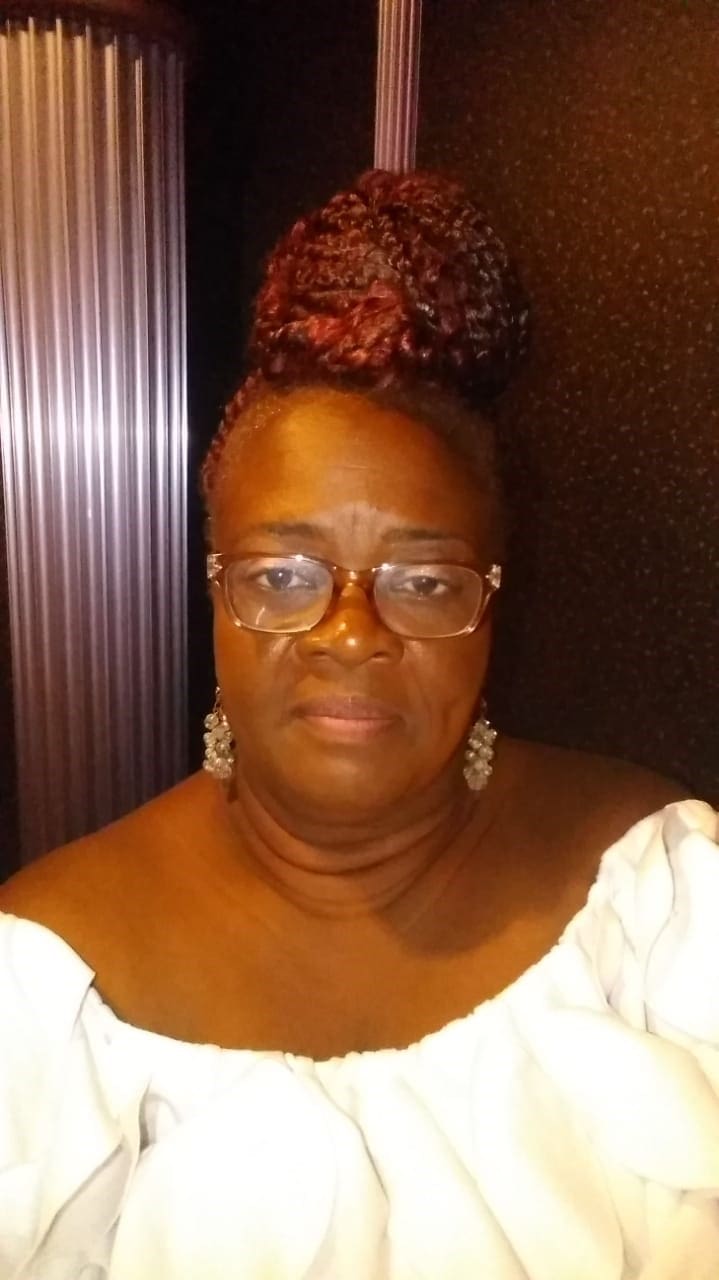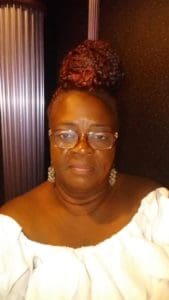 Lorel Alfreda Callwood died on Oct. 14. She was 55 years old.
She is survived by her daughter, Lyndoneisha Alysha Walters; grandsons: Ma-Kai Avery and Amul Laing; companion, Gregory Daniels; godmother, Helen Pena; son-in-law, Toussaint Laing; sisters: Laverne Graham Hodge, Deborah Krause Wallace and Levell Callwood Briscoe; brothers: Eugene and Meredith Callwood; brothers-in-law: Joseph Hodge Jr., Wilberford Wallace and Pastor John D. Briscoe; mother-in-law, Yoland Daniels; aunt: Ethlyn Freeman; and nieces: Trisha Hodge Denis, Rhea Krause Enifo, Latisha Krause, Kimberly Krause, Nikita Callwood, Keana Callwood, La Nya Callwood, Delekah Callwood, Shaneika Davis, Amaya Christian, Shakara Hodge and Cassie Massiah-Jones.
She is also survived by nephews: Joseph Hodge, III, Kareem Hodge, Javier Graham and Placide Denis, Jr.; great-nieces: Taheira Denis, Keshyra Hodge, Keniya Hodge, Tatyana Hodge, Tamia Hodge, Dominique Reid, Destiny Reid, Alexandria Krause, Jordyn Callwood, Taylor Callwood, Amia Callwood, Kiari Callwood, Christiana Johnson and Cassidy Johnson; great-nephews: Taheim Denis, Tekoi Denis, Kareem Hodge Jr., Rey Enifo, LaMarcus Dalton, Jonathan Reid, Sekai Romney and Sequan Romney.
Other survivors include special family and friends: Jane Bolling, Hugo Moorehead, Carmen Moorehead-Mills, Dr. Roderick Moorehead, Steve Wilson, Richard Bolling, Craig Springett, Augustin (Gus) Christian Sr., Judith Griffith-Phillip, Corine Bolling-Lawless, Karen Wilson-Gilkes, Carmen Rios, Winifred Callwood, Lecia Parsons, Lorna Parsons, Laverne Parsons, Allison Williams, Gloria Williams, Leona Williams, Earl Smith, Lawrence Smith, Rose Tyson, Paul Williams and Keith Williams, Verne Callwood, Joyce Leonard and family, the Freeman family, the Fahie family, Bolling family, Moorehead family, Frett family, Parsons family, Leonard family, Turnbull family, Christopher family, Hodge family and Fleming family. Robin Clarke-Thompson, Alberta Benjamin, Juanita Joseph, Pamela Harris, Mary Brown, Alma Christensen, Lydell Andreas, Nevis Claudia and Delvin Williams; as well as other relatives too numerous to mention.
A viewing will take place at 10 a.m. followed by a funeral service at 11 a.m., Saturday, Oct. 31, at Refuge Tabernacle Church, 295 Estate Grove Place. Interment will be at Frederiksted Cemetery.