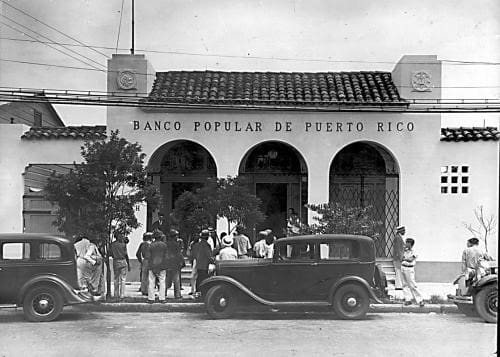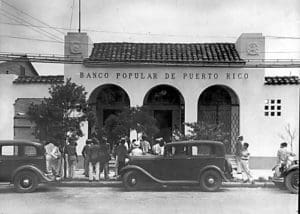 With a trajectory marked by significant historical events, both in Puerto Rico and worldwide, Popular celebrates today its 127th anniversary by reaffirming its commitment to its customers and communities.
"This year has a special meaning given the challenges we have faced in serving our clients during the COVID-19 pandemic. However, our commitment remains stronger than ever. We are working tirelessly to provide our customers with the service they deserve," said Ignacio Álvarez, president and CEO of Popular Inc.
"Throughout history, we have faced many adversities. However, thanks to the support of our customers and the commitment of our employees, we have been able to overcome them and help the community move forward," said the executive.
Under the slogan "Thanks to you we celebrate 127 years," Popular will carry out several initiatives simultaneously in all the markets where it is present. The efforts will extend until Friday, Oct. 9, and during this period, customers will receive surprises as a token of appreciation for allowing us to serve them.
The institution was founded on Oct. 5, 1893, in San Juan, Puerto Rico by Manuel Fernández Juncos, Manuel Rossy Calderón, Manuel Muñoz Barrios, Damián Monserrat and José Celso Barbosa, among other famous Puerto Ricans, to serve underprivileged communities. During its history, Popular has faced events such as the change of sovereignty, economic recessions, hurricanes, earthquakes and more. Its focus has always been to provide its clients with excellent service and products, and tools with the most modern technology to improve their experience.
Among the efforts, the following stand out:
Banco Rodante made Popular the first banking institution in Puerto Rico to bring the bank to the people (1951).
Starting the ATH network in Puerto Rico allowed its clients to withdraw cash without visiting a branch (1989).
Launch the first talking ATM to provide accessibility to the blind community and assist them in their financial transactions (2007).
The launch of the Mi Banco online platform in 2000. Then, in 2012, the Mi Banco mobile version for Android and IOS was added and it revolutionized digital banking in Puerto Rico.
Depósito Fácil (2012) makes Popular's customers the first to make deposits at ATMs without the need for envelopes or paper.
The first fully electronic deposit account (e-account) allows customers to open an account and make transactions without visiting a branch.
Moreover, under the sustainability and green energy program, Popular began in 2007 to integrate eco-friendly branches, the first one located in Los Prados, Caguas. Under this program, branches that have been opened or remodeled since that date have fluorescent lighting, passive solar lamps, and high-efficiency air conditioning duct materials, among other features. The banking institution will soon be preparing to inaugurate the new prototype of a branch that has greater efficiencies and is eco-friendly.
Despite the challenges that 2020 has brought, Popular recognizes and appreciates the way that customers have taken advantage of its digital channels. As a result, they managed to reach one million active clients in Mi Banco by the second quarter of this year, a figure we initially projected we would reach in 2021. Also, for the tenth consecutive year, they were recently recognized by Global Finance as the best digital bank in Puerto Rico and Latin America.
"Today, we reaffirm our commitment to continue contributing to the economic development and well-being of our clients, employees, and communities. That great sense of responsibility fills us with energy and will continue to guide our path in the years to come," Álvarez said.
As of today, Popular has 163 branches in Puerto Rico, 51 in the United States, and 10 in the U.S. Virgin Islands and the British Virgin Islands.