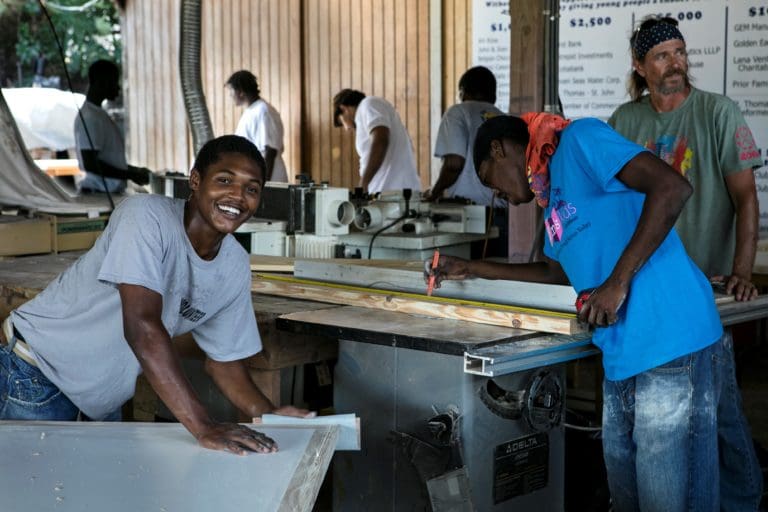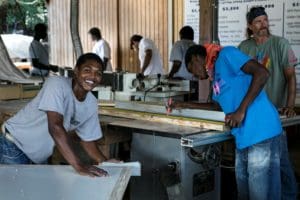 Auven Therapeutics made their first donation to My Brother's Workshop in 2012 and is proud to support MBW again this year with a $25,000 donation to allow for additional CNC router equipment for their engineering research and development program.
Auven Therapeutics is a territory-based, global, private equity firm focused on the development of new medicines primarily in cancer, eye diseases and orphan diseases. Auven was founded in 2007 by Stephen Evans-Freke and Dr. Peter B. Corr and maintains operations in Lausanne, London, Florida, Bermuda and the U.S. Virgin Islands.
The company's founders are very involved in deciding what local nonprofit Virgin Islands charitable corporations they want to support. My Brother's Workshop has proven again and again that they are truly a very deserving cause. MBW is a V.I. charitable corporation. It has been organized to provide hope, faith and purpose to at-risk and high-risk young people in the USVI by offering mentoring, counseling, paid job training, education and job placement. MBW's holistic program has deep impacts in the community.
Through this donation, MBW will be able to have additional trainees at the workshop location who will learn CAD/CAM programming, graphic design, manufacturing and production. MBW students will help design and set up machines that can laser engrave any organic material for customer products that can be sold in the territory or exported across the globe. The students will also receive the other services that MBW offers, which include the ability to obtain a high school diploma if they haven't already done so through traditional means.
"Auven Therapeutics has been a longtime supporter of MBW, helping hundreds of young people find their passion and ultimately change their lives," said Jenny Hawkes, MBW executive director. "It is through this amazing partnership and others in the community that we have been able to reach over 1,200 youth in the USVI. MBW is very grateful for the continuous support from Stephen Evans-Freke and Dr. Peter B. Corr."