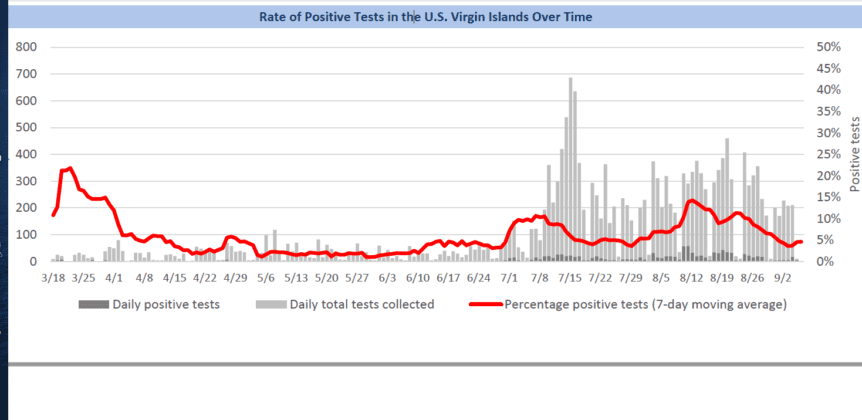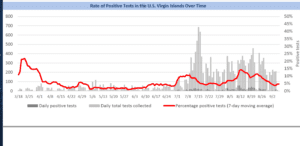 A study out of the University of Washington's School of Medicine forecasts worldwide COVID-19 deaths could top four million by the end of the year, and the U.S. Virgin Islands is likely to see some of the worst fatalities per capita in the world.
The forecast by the medical school's Institute for Health Metrics and Evaluation is controversial, and a number of experts say it makes assumptions that cause it to overestimate the deaths. But those critics do not say it is fundamentally wrong, only that it may be too pessimistic about how effective new treatments are and give too much weight to data suggesting it could get much worse in the winter.
Their forecast projects under its "best-case scenario" that the U.S. Virgin Islands will see around 343.9 deaths per 100,000 people, which is about 344 deaths total, by the end of the year, for the highest per capita rate in the world. Its worst-case scenario has the territory seeing on average 364.7 deaths by Jan. 1.
But the study gives a gigantic margin, saying that USVI deaths under the worst-case scenario could range from 51 to 520. Under the best-case scenario, it projects a USVI range of 39.4 fatalities at the low end, to 514.6 fatalities, more than 13 times as many, at the high end. Under its middle "most likely" scenario, the territory would have the worst fatality rate per capita in the world.
Strict adherence to safety protocols such as mask-wearing and social distancing could save as many as 770,000 lives worldwide by the end of the year, according to the study. It says the "best-case" scenario, with the fewest deaths, would be "if mask usage is near-universal and governments impose social distancing requirements."
But a recent report on National Public Radio cites experts at other universities who question its conclusions. Ashish Jha, dean of Brown University's School of Public Health, said the IHME report assumes people will continue to die at the same rate as earlier in the epidemic, while mortality rates have "probably fallen by about 50 percent."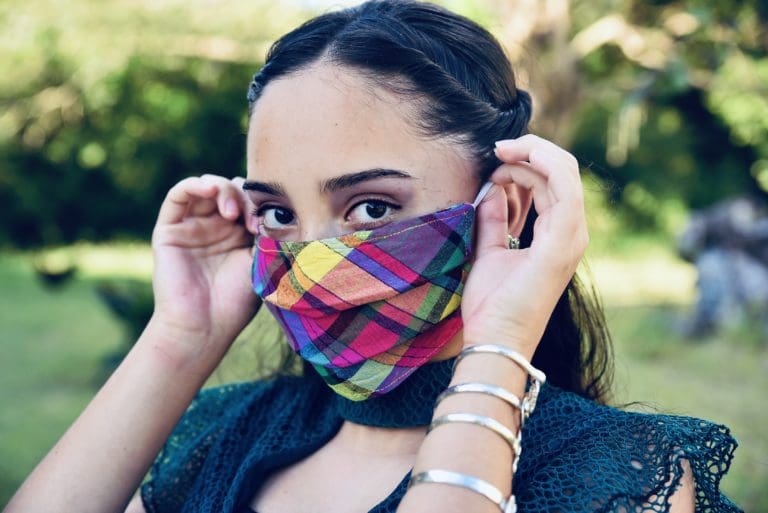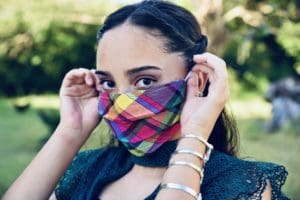 Jha also worries that forecasting many more deaths than may be likely could give cover to political leaders who will then try to claim victory for keeping the death toll below that number.
Critics of the study agree though that universal mask-wearing and social distancing will make a big difference in the number of people dead as well as the number of people who become seriously ill.
For the most part, people on all three major islands report people are nearly universally wearing masks in all stores. But Saturday at the ATM lobby at FirstBank on the St. Thomas waterfront there were two people, one inside and one outside without masks at all, not around their necks and nowhere visible.
On St. Croix, a source reports picking up some food at a bar/restaurant and the server was not wearing a mask.
"I stepped back immediately and contemplated if to just leave, but I did not (hunger won). I just continued to maintain my 6 feet distance. I then looked over to a pool table that was located outside and I'm assuming the pool players were waiting on their food. They too were not wearing masks as they sipped on their beers. Last time I will visit this bar and restaurant until the pandemic is over," the person said.
Another source reports frequently seeing people in stores, both employees and customers, wearing masks, but not covering their noses, rendering the masks uselesss.
There are also social media photos of people not wearing masks and crowding together in a hot tub for a party, and photos of staff in one of St. Thomas' nursing homes with masks that are not covering their faces properly.
Also, people are seen liming outside on corners in groups without masks. And many or most of the territory's substantial homeless population are not wearing masks.
Right now, according to Johns Hopkins University, the U.S. as a whole has seen about 189,168 deaths in a population of around 330 million, which amounts to a death rate of 57.27 per 100,000 people. The IHME forecast projects more than 410,000 Americans may die by the end of the year.
As of Sept. 7, the USVI has seen 17 confirmed COVID-19 deaths out of a total population of almost exactly 100,000. (The USVI population was 107,000 in 2010, but has shrunk since the Hovensa refinery closure and the 2017 hurricanes.)
USVI COVID-19 numbers started to rise at the beginning of July, not long after restrictions on travel, hotels and businesses were loosened.
From July 18 to Aug. 18, St. Croix's positive test count went up 76 percent, from 195 to 343. Over the same period, St. Thomas' count went up 411 percent, from 90 to 460 cases. St. John increased about 100 percent, from 12 to 25 total cases, over that period. In mid-August, Gov. Albert Bryan Jr. reimposed restrictions.
Those are to slightly relax Tuesday, but mask-wearing remains mandatory.
The territory's seven-day average of positive COVID-19 test results had been generally declining since Bryan reimposed restrictions. But the Department of Health's Sept. 6 update shows a slight uptick for the past two or three days, making it clear the danger is not over.
Editor's note: The Department of Licensing and Consumer Affairs has provided the following cellphone numbers where residents can report activity that is against the law, including violations of the governor's executive orders, that may put others at risk or in danger. Information, photos or videos can be texted to the following: The general number is 340-725-5129. The other two numbers are 340-727-7226 on St. Croix and 340-771-7226 on St. Thomas. You can also call 911 to report serious crimes.