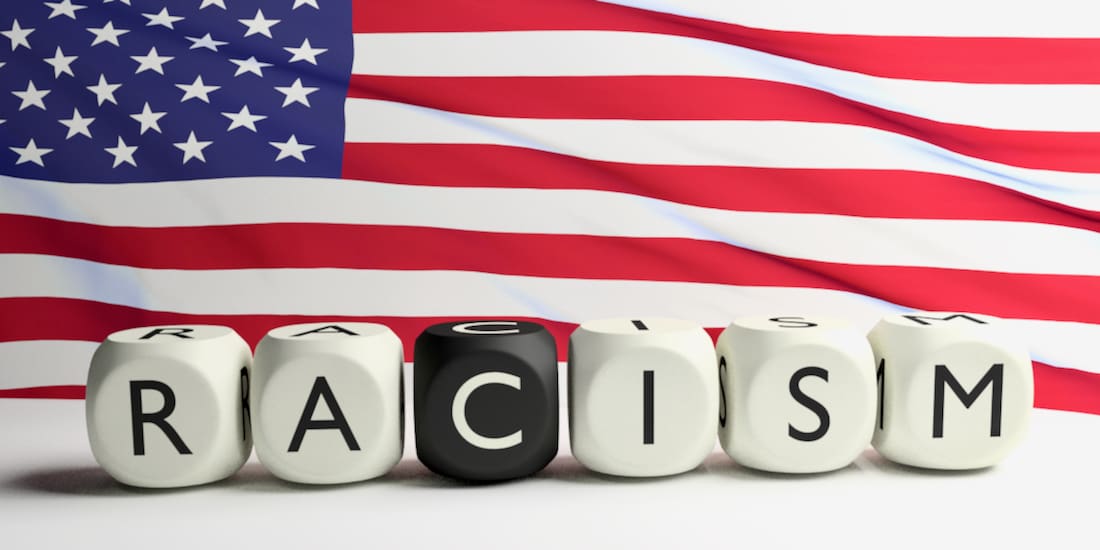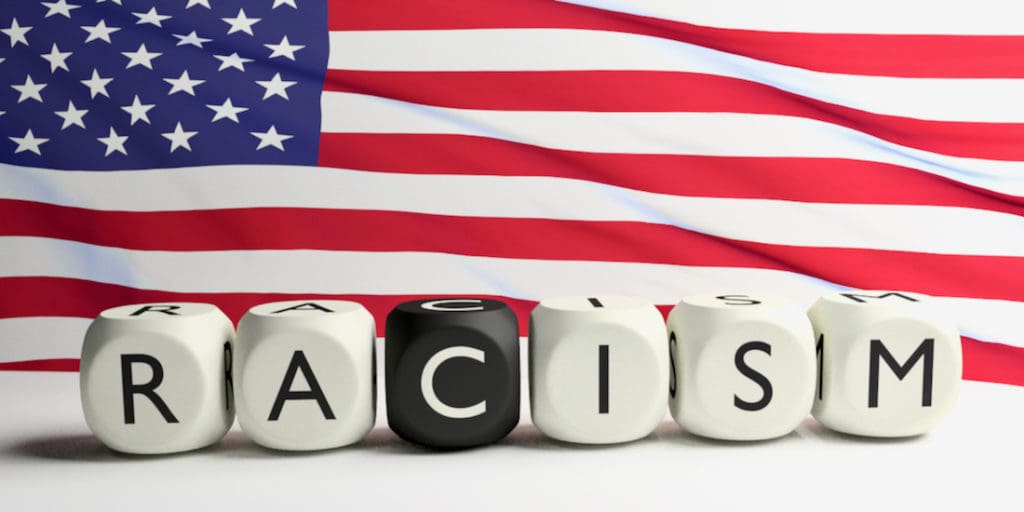 The following stories are part of a series highlighting experiences with racism on the U.S. mainland. Some of the stories have focused on Black men and women who grew up in predominantly Black communities in the Caribbean; some are on those who come from elsewhere. These particular stories are those of one person who was born in the Caribbean and one who was not. What the two people share is their experience with racism beyond North America.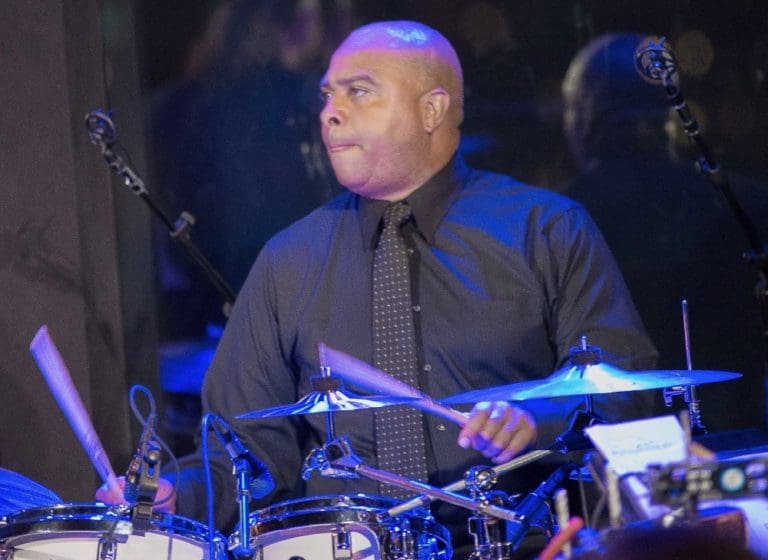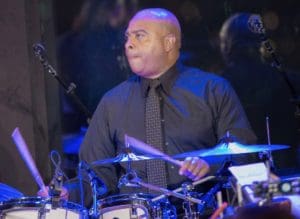 Dion Parson grew up and went to public school on St. Thomas. When he left for college at Rutgers University in New Jersey, he said, "I had heard the N-word, but I didn't know what it meant."
It was not until a white student told him to "watch it nigger," in a doorway that he was entering with six other Black students and bumped into the white person, that he got the language lesson.
There were about the same number of white students coming through the doorway from the opposite direction when Parson inadvertently made bodily contact while trying to hold the door open for his friends.
"Get out of our way," one of the white students demanded. Suddenly a standoff between the two groups formed in the doorway.
"What just happened," Parson asked, baffled by the bristling young men facing each other around him.
"He called you a nigger," one of his new friends replied.
"And?" It meant nothing to Parson.
Turning to the name caller, Parson remembers saying, "I don't know what you just said to me but have a good day."
The white guy visibly relaxed. "Oh, you're a West Indian."
Parson said he thought, "'Cool' and assumed we were all squared away."
But his Black friends gave him a lesson in what the insulting term meant.
"They told me, 'You really don't know what's going on,' and gave him a copy of 'The Autobiography of Malcolm X.'"
It was 1985, it had been 20 years since the outspoken Black leader had been assassinated.
"It was an eye-opener," Parson said.
Though he had by this time traveled rather extensively for a young man due do his musical ability and ambition — including as the V.I. representative for the McDonald's All Star Band in 1984 —  he says he was oblivious to the struggles of stateside Black Americans.
He had also worked in a souvenir shop near the cruise ship dock on St. Thomas to earn extra money in high school. Even though he may have encountered veiled insults from white people while he was folding T-shirts at work, "The culture was so different," he said. "They got back on the ship and left."
"I grew up just respecting people. There was only one race."
Even though he was awakened by the Malcolm X book, his focus was on his music and getting through school. While his academics won him full scholarships, there was another challenge.
Parson believes one of the reasons he was easily recognized as a West Indian was his speech pattern, which he still does a good rendition of today. He said it made people laugh and he was fine with that. But a few of his advisors could not understand him and pointed that out as an impediment to his future. They suggested he take a speech therapy class. At first, he said, he was offended, but he relented and took a public speaking class.
Upon reflection, he said, "It is one of the best things I ever did for myself in college. … It allowed me to understand how to speak in front of people. That's why I am doing a mentoring program."
He established the nonprofit United Jazz Foundation to offer young Virgin Islanders an opportunity to achieve excellence as musicians.
"My students are really good … they will be assets wherever they live," he said.
But "mentoring is not just music," said. He has worked with his students in the same way his advisors at Rutgers worked with him.
For Parson, it is crucial that young people be able to move comfortably and with confidence throughout the world. His experience not only in the states but also in his many travels has given him a perspective that is broader than average.
Part of that includes the fact that "I have been treated better outside the U.S., than inside."
"When I get on a plane it is most often because my presence has been requested," he explained, saying he has experienced an "incredible level of hospitality" across the globe with few exceptions.
"I have played for one person to 15,000 people to a field concert with 100,000 people."
He said when he went to Japan, everything is set up for him. "All you have to do is sit down and play."
Parson had only two memories of racism outside the United States. One was in South Africa where a "white guy" encountering him getting set up for a concert with a famous bass player said, "Hey you, boy – get off the stage." That was settled when the headliner made it clear, "He's with me."
The second time was at a jazz club in France. Parson was set to meet a French colleague with whom he shares a Grammy.
"The bouncer refused to let me in," he said.
When his friend showed up and made it clear that Parson was his guest, the man – who later lost his job – relented.
"But I refused to go in," Parson recalled. "I stood my ground."
His view after many years in the public sphere is, "You are accepted on the stage and by people who know you … but on the street, you are just another nigger." He said in America especially, "It's like you are guilty until proven innocent."
Parson went back to school as an adult to obtain his master's degree so that he could teach. He said it was "humbling" to be in classrooms with 18-year-olds. Yielding to the discomfort allowed him to achieve another goal – to make a difference at home. He is now the chair of the communication, art, theater and music department of the University of the Virgin Islands.
In teaching and mentoring young people, Parson said, "I can be part of the solution."
After traveling the world, and living in New York City, he still says, "I would rather be here than anyplace else in the world. I feel safe here."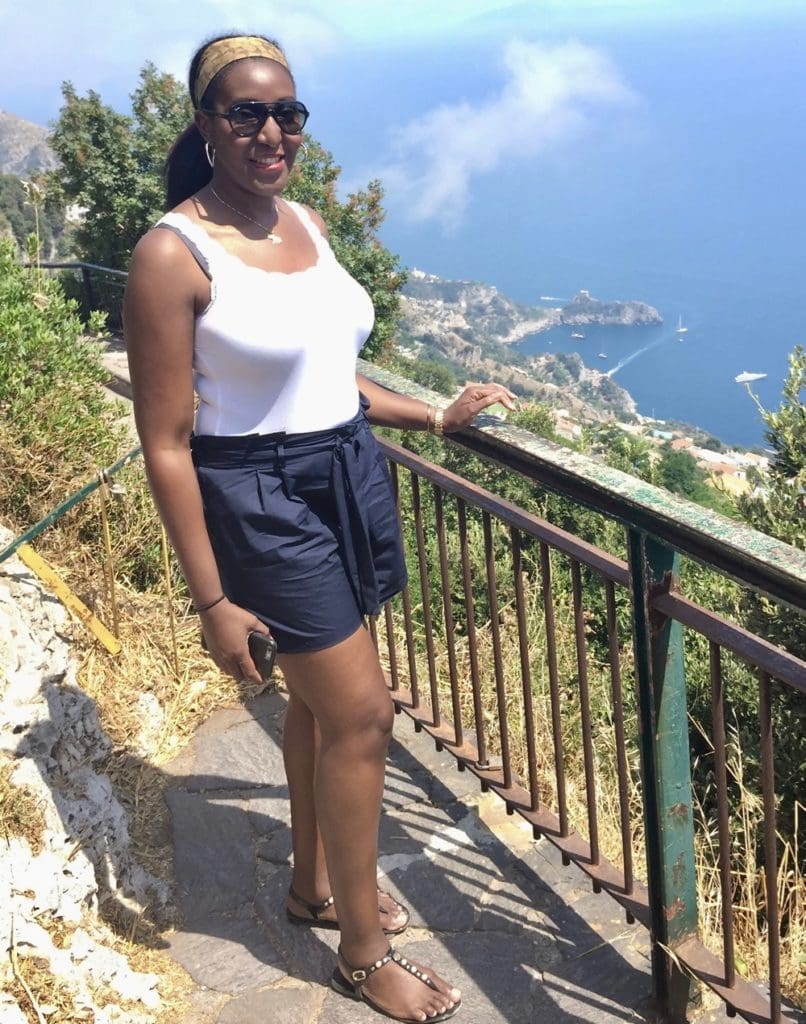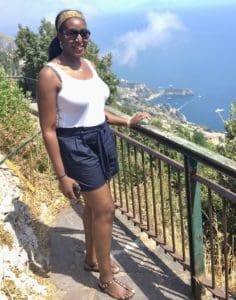 MemorieAnne Brown-Callender was born in Alabama. She first came to live on St. Thomas when she was six years old when her parents separated. She spent her young life split between St. Thomas, where her mother's mother lives, and San Diego where her father, who was in the military resided.
It was in San Diego, she said, where she experienced her first racism shock. She was the only Black student in her fourth-grade class, though most of the students in the school, she said, were Hispanic rather than Caucasian.
"I was with another girl in the bathroom. We were washing our hands." The girl, who Brown-Callender said was Latina, asked her, "Do you bathe?" following with, "Is that your skin color or are you just dirty?"
The episode, Brown-Callender said, still "strikes me to this day."
Another situation that arose during her time in San Diego with her dad was when no one would sit next to her on the school bus. After the situation came to light, she got the "talk" about racism and from then on her father drove her back and forth to school.
On St. Thomas, she said, racism wore a different face. She called it "colorism in my own race." She was one of the darker Black girls, she said, but that wasn't the only schism. More obviously, she says, the divisions were economic – though hard to pin down.
For example, "If you had chemically relaxed hair," that implied you had the money to go to a hairdresser.
"I had chemically relaxed hair." She said those girls with natural hair assumed she thought she was better than they were. But that wasn't the only thing.
"I don't sound like I am from here," at least not when she is here.
"Elsewhere," she said, "they heard my V.I. accent."
Because of a birth defect, Brown-Callender received speech therapy, which may have compounded the accent or no-accent puzzlement.
The point is, she said, "I have never felt like I truly belong."
Brown-Callender spent her last two years of high school at Antilles School, a private school on St. Thomas. After graduating in 2001, she took a semester off and then enrolled at the University of Tampa, where she obtained a Bachelor of Science degree in economics.
In Tampa she experienced "tons" of racism, she said. One of the more subtle actions was keeping room temperatures exceptionally cold because white students believed their Black counterparts were more sensitive to the lowered temperatures. It was a way, she said, of trying to exclude the Black students from meetings and other activities.
Also, when she was walking down the street, she said white people crossed to the other side. On one occasion she remembers being yelled at by a white man for not stepping off the curb to let him pass. He called her a "nigger bitch."
After marrying her high school sweetheart and working for a "youth organization" in Tampa for several years, Brown-Callender had a chance to take a position overseas with that organization. In 2016 she and her husband took off for Italy.
She said it was "culture shock, the way Italians view dark-skinned people versus in the U.S."
"They don't like Africans; they believe they are responsible for their crime problems," she said.
However, Brown-Callender said, "People were standoffish until we tried to speak Italian with them, and they found out we were Americans." They warmed up at that point. At least in Italy. Also, she said, "They perceive Americans to have money."
"Thinking we were Africans they did not want us in their shops." But once they established that they were Americans, no problem.
"Nationality came before skin color."
After a fair amount of travel, Brown-Callender got to see firsthand how attitudes vary from country to country. "In Paris the feeling was different. We didn't have to be so wary."
In Austria, she says she and her husband were the only Black people they saw.
"The looks and stares we got" made her "uncomfortable."
She said Japan was also uncomfortable, but for other reasons.
"People wanted to take our pictures and touch me."
In response, Brown-Callender said, "I would step back or shake my head 'no.'"
After three years in Europe, Brown-Callender said, they wanted to come home.
"The Virgin Islands is still home for Curtis [her husband]." Along with wanting to be home and helpful to their parents, she said, "Given our educations and experience we thought we could be of benefit to the Virgin Islands." And, "After three years in Europe, we need to be with family."
Being back, however, has come with challenges, among them the ability to make enough money to support them in the lifestyle they had in Florida, where they still own a home.
"If we had not been able to rent from family," Brown-Callender wondered how she and her husband would be able to afford to live on St. Thomas. Along with their Florida mortgage payment being far less than the average rent on St. Thomas, the food costs to maintain a clean diet coupled with utility bills far exceed the same costs she experienced in Florida.
"We are here for now," she said, but "if we want children, we might not be able to afford that here."

Other stories in the series:
Racism is Defined by Experience: Prologue
Racism is Defined by Experience: Chapter One
Racism is Defined by Experience: Chapter Two
Racism is Defined by Experience: Chapter Three
Racism is Defined by Experience: Chapter Four
Racism is Defined by Experience: Chapter Five
Racism is Defined by Experience: Chapter Six
Racism is Defined by Experience: Chapter Seven
Racism is Defined by Experience: Chapter Eight