The following stories highlight the experiences with systemic racism on the American mainland of Black men and women who grew up in predominantly Black communities in the Caribbean.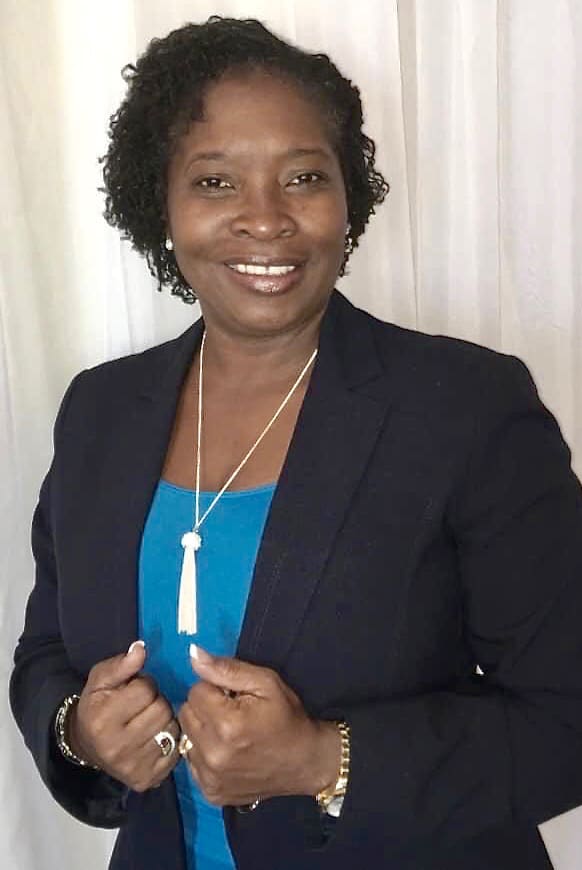 Vivian St. Juste Schweizer has, over the span of her life, spent half her years in the Caribbean and half on the U.S. mainland.
Naturally, she says there is a big difference between the psyches of Black folks from the Caribbean, especially the Virgin Islands, and those raised in the United States.
That view is complicated even more by where in the United States you live, she says. "I left St. Croix when I was young and went to Harlem. I would get on the train in the morning and go down to City College. I would come home at night from Chambers Street, and as I got farther uptown the complexions changed."
But, she says, it didn't really mean anything to her. It was when she moved to North Carolina that St. Juste Schweizer says she got her first history lesson.
In 1998 she moved to Wilmington, N.C. – where she lives again.
"It was the hundred year anniversary of the Coup D'État. Look it up."
St. Juste Schweizer immediately felt a difference in the atmosphere in the south. Beginning with the shocking history lesson about the razing of Wilmington's Black-owned newspaper and all other Black-owned newspapers across the state, and the massacre of 60 Black people in Wilmington on Nov. 10, 1898, she began her schooling in systemic racism.
She says she was naive.
"I had never heard the term 'redlining.' I had to look it up," she remembers. "In the Caribbean, we buy a piece of property and build a house on it."
The textbooks she grew up with on St. Croix never told those stories – not the massacres, not the Jim Crow laws, none of it. They barely touched on slavery.
In the current atmosphere, she is worried about her two sons, who are together in Atlanta. She is also relieved that her nephew is coming home to Wilmington soon from Texas, where he is in school. "I want to keep him close."
Much of the conversation among White people and Caribbean Black people is about what, if any, role they have in the struggle against racism and the fight for social justice.
"Make yourself aware," St. Juste Schweizer says. "Become an ally and accomplice to what you can do to make Black people safe."
VIDEO:
Vivian St. Juste was on her way to an early morning doctor's appointment shortly after the Georg Floyd killing, cruising along listening to Bob Marley. She had decided to film her fun drive when America's racism reality unexpectedly caught up with her.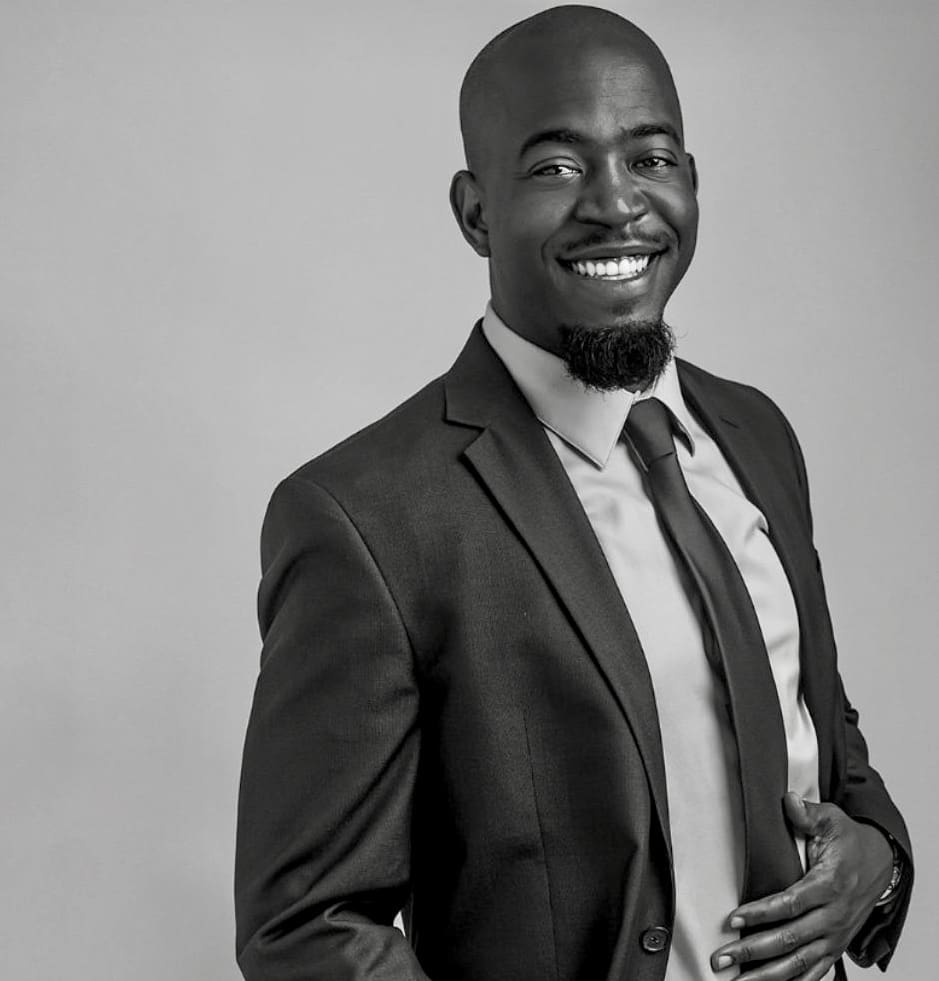 Vernon Araujo. says he led a sheltered life. He was fortunate to have been educated in the U.S. Virgin Islands in schools where his family members taught. He landed from Antigua before entering kindergarten.
"I was maybe two or three years old."
His grandmother was a teacher at Guy Benjamin Elementary School on St. John. His grandfather was the pastor at the Moravian church nearby. He graduated from Antilles School where his mother taught.
Growing up, Araujo. knew nothing of racism. But, he said, a White couple warned him before he made his way to Boston, where he was to enter Boston College in 2002.
"I hitched a ride with this couple. They asked me where I was going to college. When I told them, they said, 'You know Boston is really racist.'"
They went on the tell him about their experiences there in the '60s.
"I thought, 'that was back then; this is now.'"
And off he went. His first shock was when he arrived at the international dorm where he was to live and found a sign tacked to the door that said, "Welcome to America, Vernon."
"That was a red flag."
Apparently, the people he was dealing with didn't know the Virgin Islands was an American territory. As he began to develop friendships, though, it got more complicated.
"I am the kind of person who talks to everyone. I am curious."
He says he had a group of white friends on the dormitory floor right below him.
"One night I was standing on my balcony in the dark when I saw another East Indian friend coming toward the building."
He roomed with the all-white group.
"He didn't see me. Then I heard him say, 'What are all you niggers doin?'" to the group on the porch below.
"I yelled out 'hey,' but he ran away before I could say anything more. I pursued him. I wanted to talk to him."
Araujo.finally caught up with the young East Indian man, and they went back to Araujo.'s room.
"I told him, 'It's never OK to use that word,'" adding, "You are closer to me than to them."
Araujo was unnerved by the casual racism around him. "This guy didn't realize those White people saw him the same way they saw me."
Later another White friend's father – a surgeon, whose father had been a judge – upon hearing the story, laughed, dismissing the use of the pejorative term as a joke.
"I thought, 'who is this guy?'" Araujo wasn't sure how to address the White doctor's attitude. "How do you fight a whole system that doesn't get that it's wrong?"
But that was not the end of Araujo's racism story. Next it was the police.
His friend, Frank Robinson, was visiting him in Boston. It was high noon in the city, and the pair were walking down the street with a rolled-up art poster in one of their hands, when a police officer pulled over and called out to them.
"Hey … what's that in your hand?"
"A rolled-up poster."
"I thought it was a pipe, and you were going to beat someone with it," the cop told them.
"I could see the relief on his face," Araujo remembers.
On another occasion, Araujo had been out drinking with a friend when they returned to their dorm to find police cars, lights on, outside the building.
"We had been drinking, and we started singing 'fuck the cops' and laughing," Araujo remembers. "They followed me into my dorm where the cop started berating me and called me a punk."
"I was livid. I was well within my First Amendment rights."
Araujo remembered the promises made to him when he was naturalized. He was told he had rights, and one of them was to be protected by the police.
"I can say something that may offend him, but it is still his job to protect me."
It didn't end there. The police officer started telling Araujo he needed to go home.
"I am home," Araujo told him. "I live here. You go home."
He says he decided in that moment, "there's only so much I can take." Though he was willing to risk his life, he couldn't live with taking someone else's.
"That's why I came home. I would have killed someone."
The incident came back to haunt him after the death of George Floyd and the ensuing protests.
"I had a full-blown panic attack. I thought I was dying." He went to see a doctor to make sure he was not having a heart attack.
"I didn't know how deeply I was affected by that experience until now."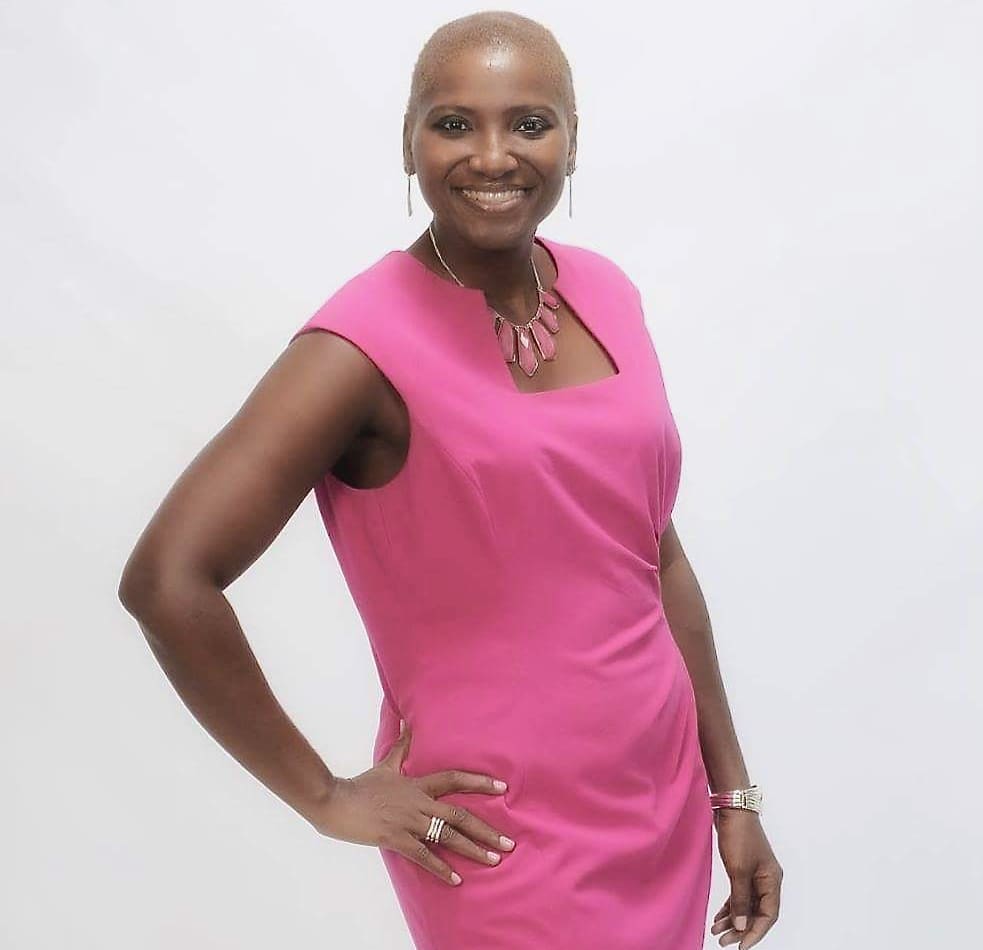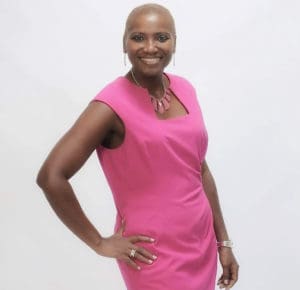 Lo'an Lake was born and raised on St. Thomas. She went through 12th grade in the public school system, where her mother once served as commissioner.
Lake says she was taught about slavery at home. Along with being a Cabinet member under the Turnbull administration, Lake's mother was a two-term Virgin Islands senator. Her father was a Vietnam veteran.
"I grew up in a very conscious household. We had black dolls and wore our hair natural because our mother told us we were beautiful."
Lake remembers the first act of racism in her life. She was walking down Main Street with her father. "My sister and I were holding hands." Two White tourists were "heading right through us,"  and, she says  she and her sister stepped into the street to let them pass.
"My father was very upset. 'You must never do that' he told us." She says he was upset  "because he knew the premise behind them forcing me to step off the side walk was based on racist practices from the mainland."
She also recalls her mother being harassed and even having her life threatened because of her position in the mostly White boating community, when she was a senator in the early '80s. Her position was the boaters who lived aboard their vessels in the harbor should have to register and pay fees.
"I was in eighth grade. We had a police escort for a while, just to go to church," Lake recalls.
Lake's first experience with institutionalized racism after going off to college at the University of Maryland College Park campus was two-fold. She was working in an office with a White student. Both of them wore their Walkmans while doing their paperwork.
"No one ever said anything to the White student," but Lake was admonished by a supervisor. "I was afraid to speak up."
She says she even questioned if she actually was being treated differently. The other thing that she feels illuminated the hazy pall of racism was when she found that she could not get the textbook for her course on "Literature by Women of Color," except from the university's Salisbury campus, which was a Historic Black College. But even more insulting was that her fellow White students at College Park did not know that the university even had an HBC.
"I learned how to adapt to it," she says.
Her encounter with Prince George's County  police was even more demoralizing.
Lake was on a highway at night when her tire blew out, knocking her bumper off. After calling for roadside assistance through her insurance program, she was talking to her mother on the phone.
A police car pulled up and asked her what she was doing there. After running her license and finding out she wasn't wanted for anything, they left.
"They never asked if I needed help. They just left me there."
She was deeply shaken both by the assumption that she had a police record, and the absolute lack of concern about a young woman in the dark with a disabled vehicle, alone.
Lake, who now lives in North Carolina, nearly 30 years later still thinks twice before venturing out after dark.
Editor's note: The story originally referred to Lo'an Lake by her maiden name, Sewer.
Related stories:
Racism is Defined by Experience: Prologue