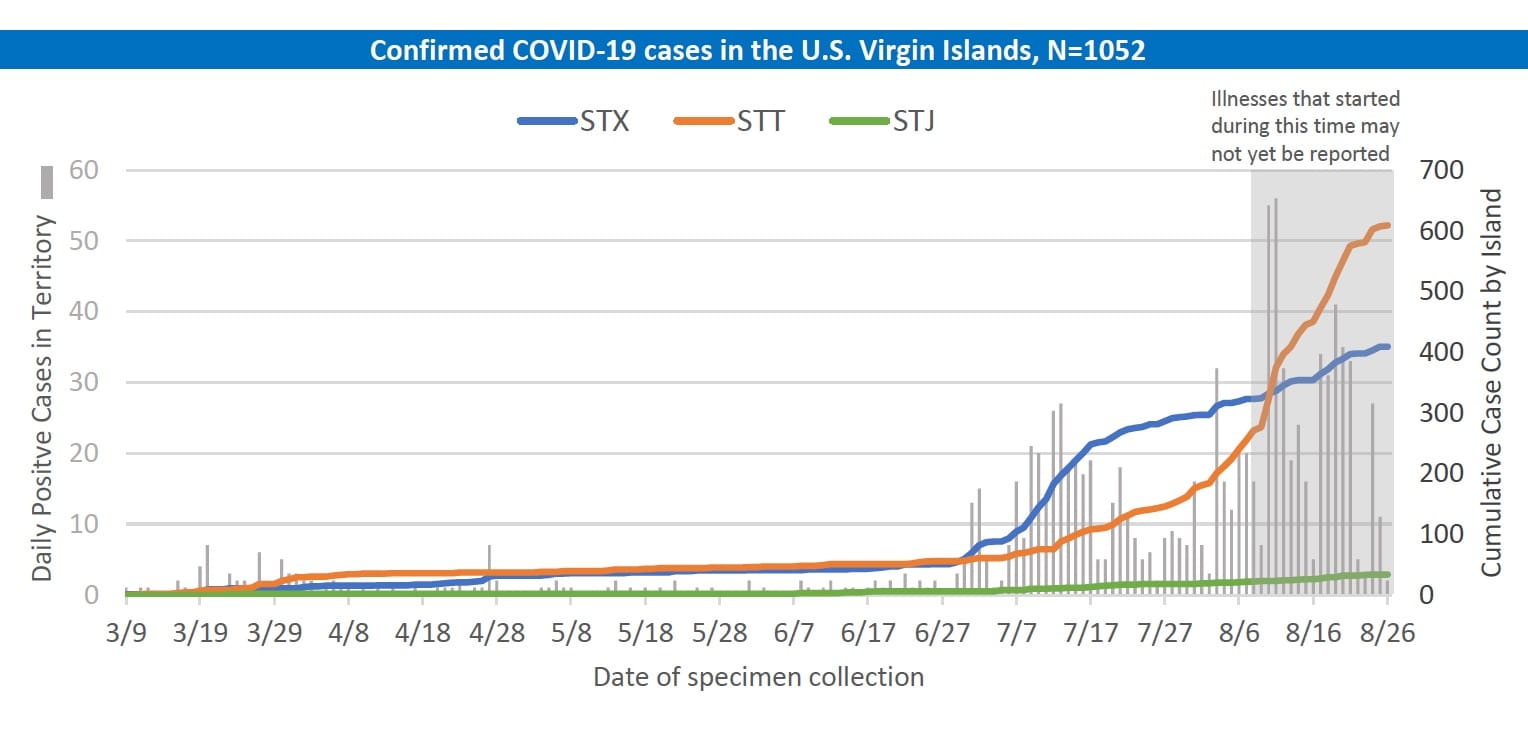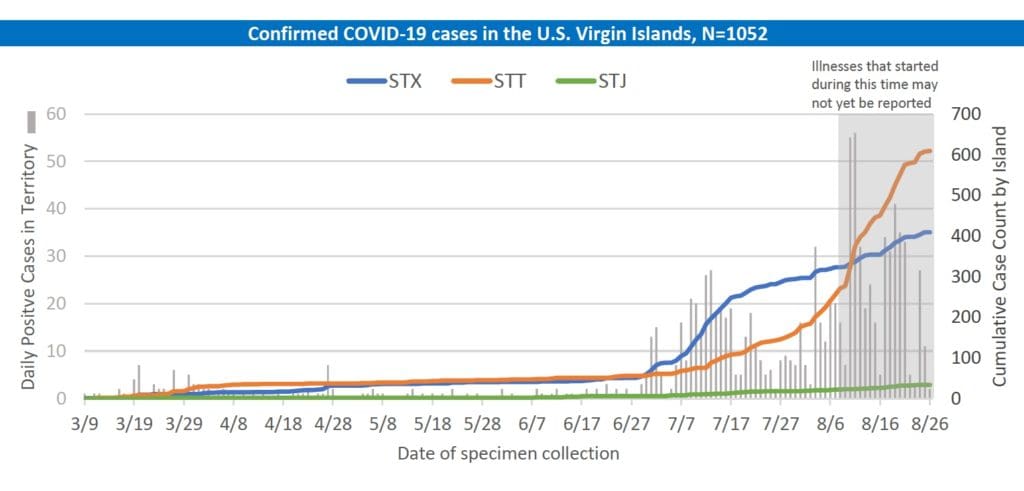 The territory saw 22 new confirmed COVID-19 cases between Tuesday and Wednesday, bringing the territory's confirmed total to 1,052 according to the V.I. Department of Health's Thursday morning update. The new cases were evenly divided between St. Croix and St. Thomas, with 11 cases on each island. Smaller St. John saw no new cases.
While new cases continue to add up, these numbers continue several days of lower numbers for St. Thomas. That island saw 26 new cases from Monday to Tuesday, seven the day before and two the day before that.
Those wild variations partly reflect how many test results came back on any given day. On Wednesday, the territory saw 209 new negative test results, with 322 negative results on Tuesday, 155 Monday and only three on Sunday.
A week ago, St. Thomas was seeing more than 20 new cases every day and reported 50 new cases from Aug. 20 to 21.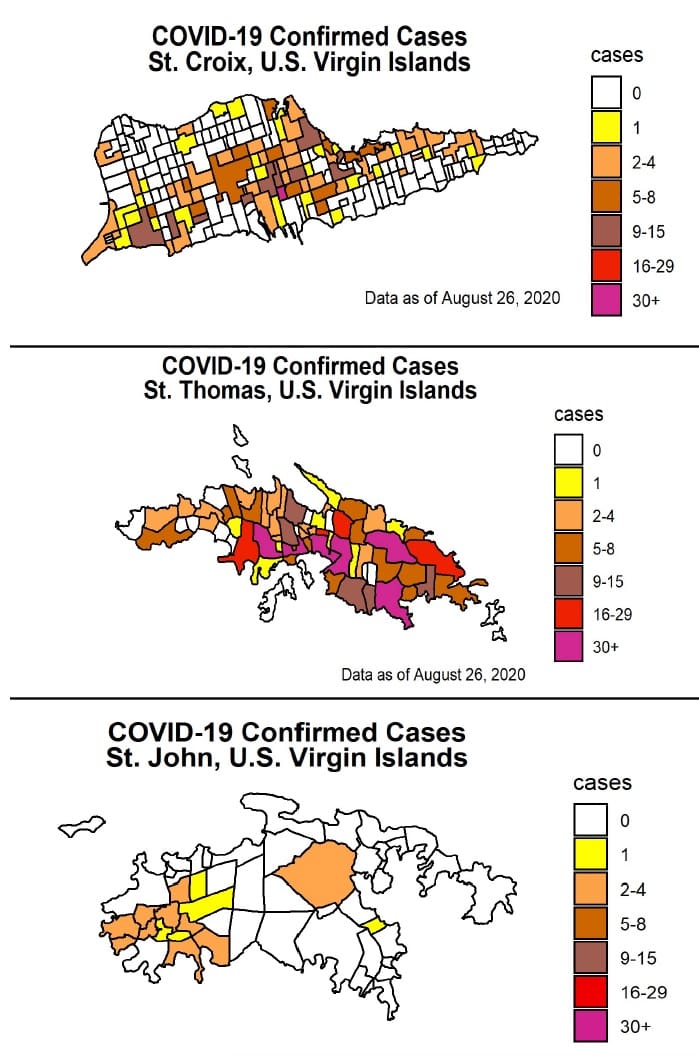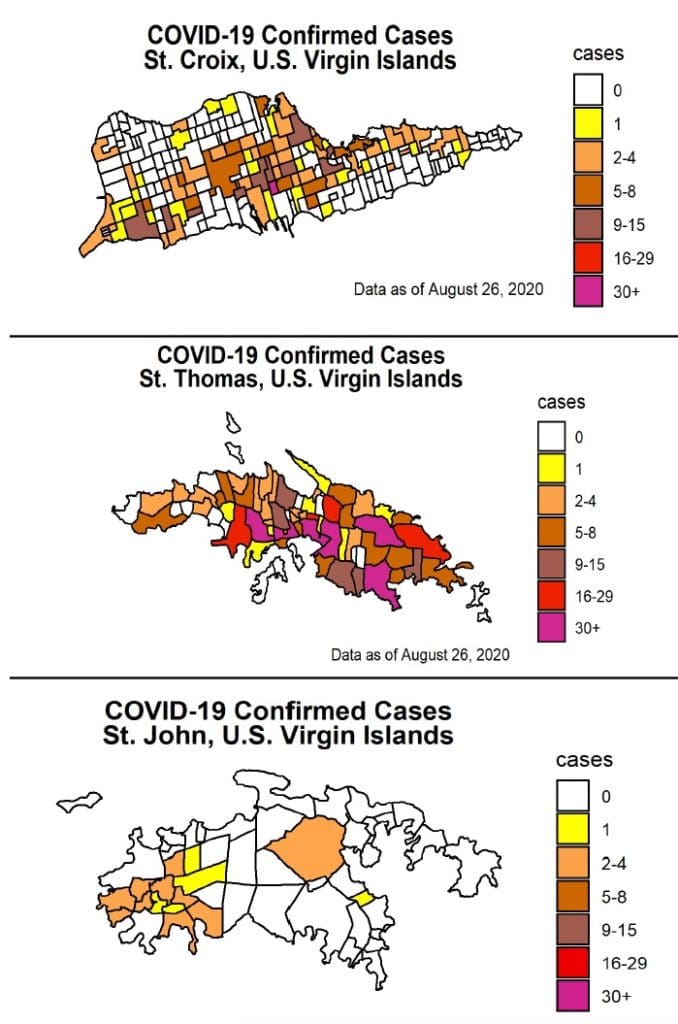 Because lots of things can affect any single day's results, the Health Department tracks a seven-day rolling average of the percentage of test results coming back positive. This evens out day-to-day variations.
That graph shows a downward trend, although cases remain well above where they stood in mid-July.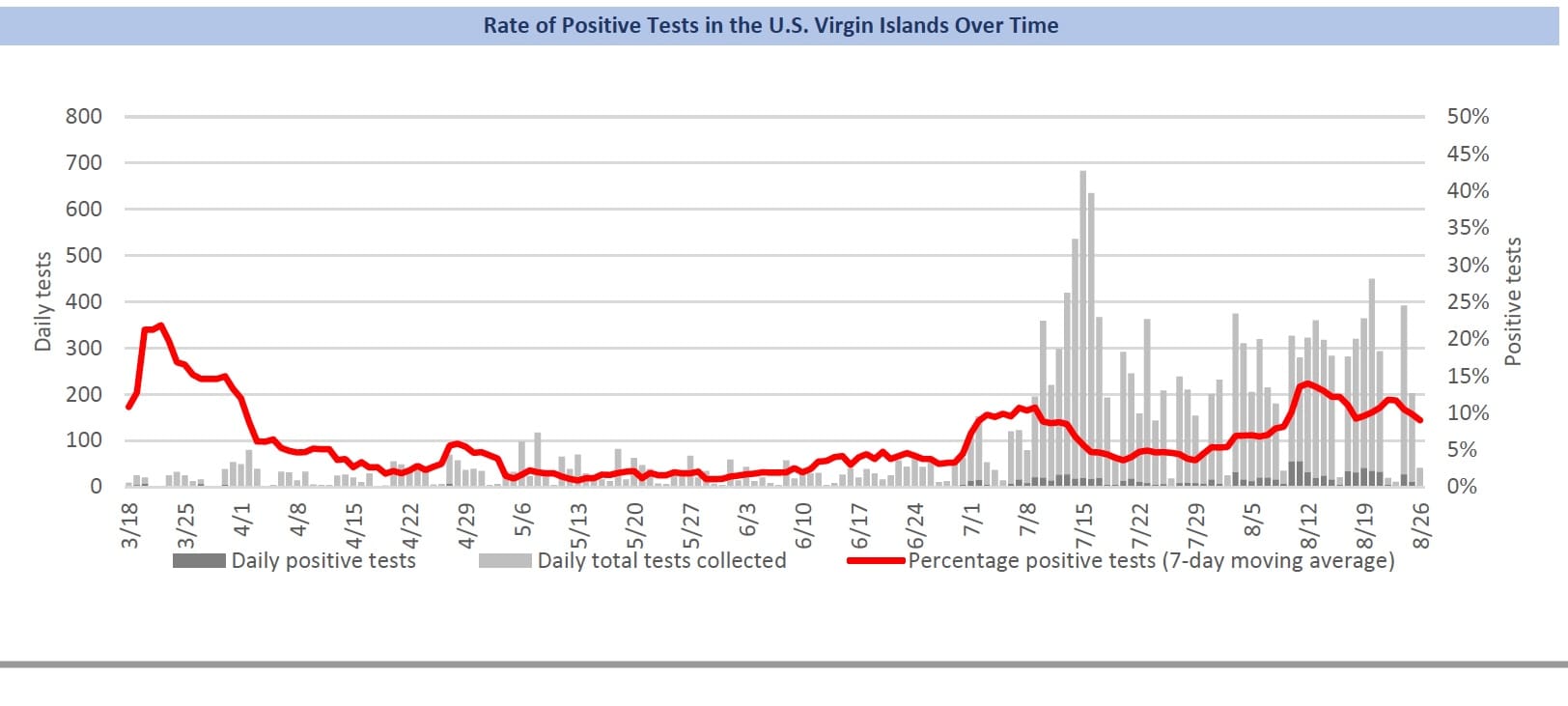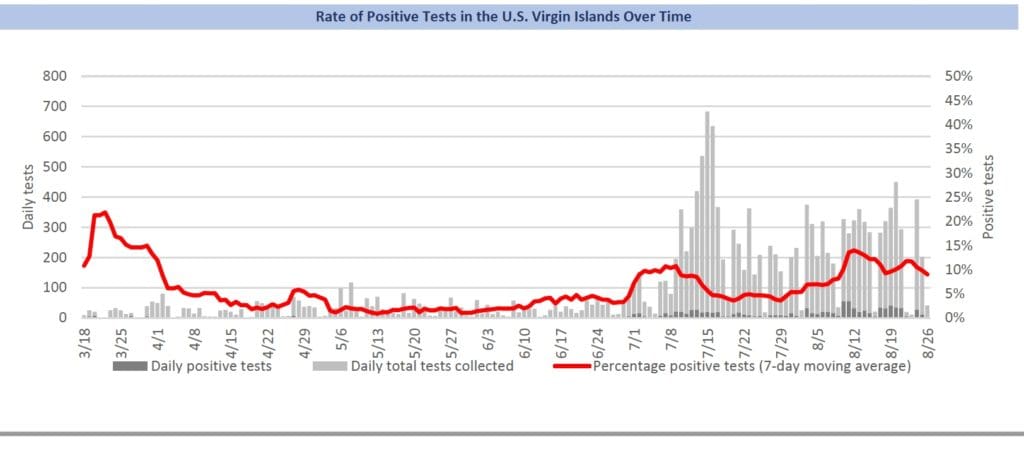 St. Croix, meanwhile, keeps adding cases at a somewhat slower, but steady rate. St. Croix added four cases Tuesday, seven on Monday and two on Sunday. St. Croix had a large spike in early July, centered around the Limetree Bay Refinery worker housing facilities. That spike has leveled off, but the rate of spread remains higher than throughout the months of May and June.
Cases have spread in the territory in the following ways:
Community transmission – 331 cases
Close contact – 506 cases
Travel – 82 cases
Still under investigation – 133 cases
According to the U.S. Centers for Disease Control, people with COVID-19 have presented a wide range of symptoms – from mild to severe. Symptoms may appear two to 14 days after exposure to the virus.
People with these symptoms may have COVID-19:
– Fever or chills
– Cough
– Shortness of breath or difficulty breathing
– Fatigue
– Muscle or body aches
– Headache
– New loss of taste or smell
– Sore throat
– Congestion or runny nose
– Nausea or vomiting
– Diarrhea
Editor's note: The Department of Licensing and Consumer Affairs has provided the following cellphone numbers where residents can report activity that is against the law, including violations of the governor's executive orders, that may put others at risk or in danger. Information, photos or videos can be texted to the following: The general number is 340-725-5129. The other two numbers are 340-727-7226 on St. Croix and 340-771-7226 on St. Thomas. You can also call 911 to report serious crimes.