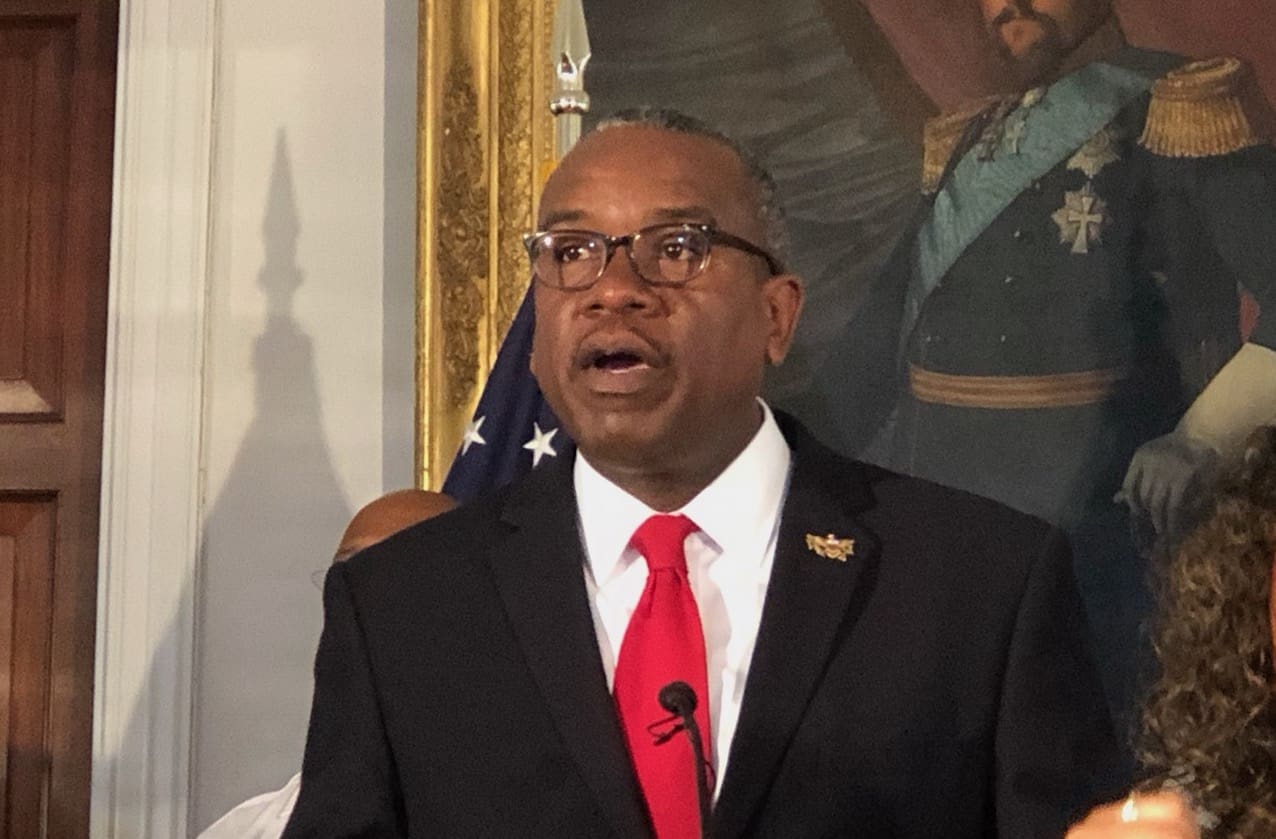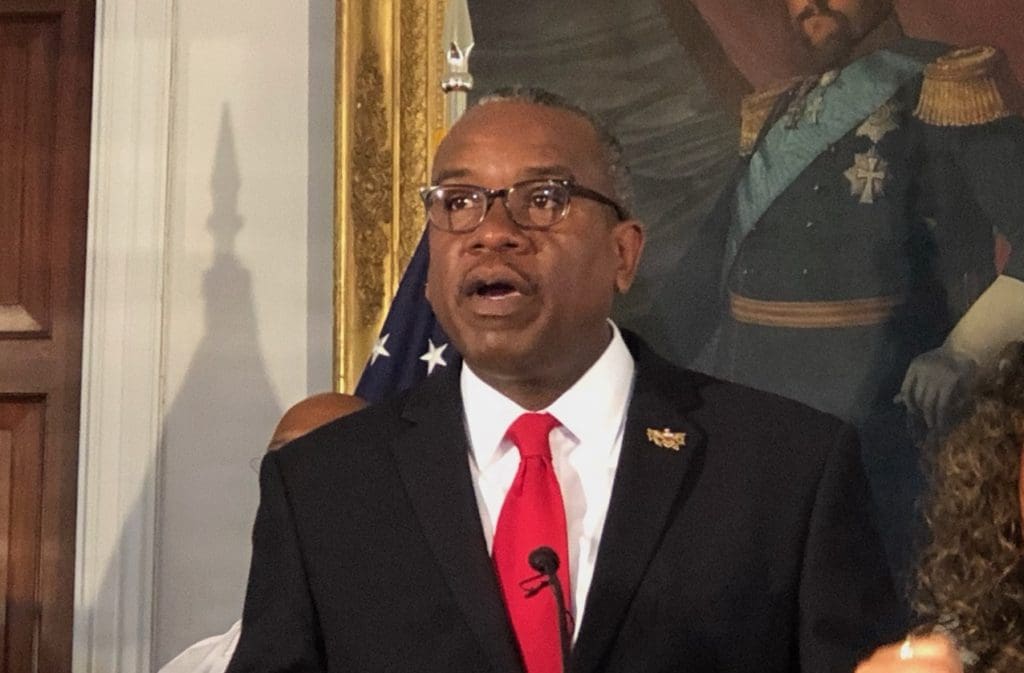 Starting at 6 a.m. Monday, the territory is reverting back to "Stay at Home" status in an effort to quash the continued spike in positive COVID-19 cases on St. Thomas, according to Gov. Albert Bryan Jr.
At a press conference Thursday, Bryan said all non-essential businesses will be closed and all non-essential workers are asked to stay at home for at least the next two weeks until the government can reassess the situation. No new reservations are allowed, effectively immediately, at hotels, Airbnbs and other reservation systems after Wednesday, Aug. 19, except for government workers, business travelers and emergency workers.
Starting Monday, all schools are ordered closed for students but can function remotely, while churches are also asked to close for at least the next two weeks. Beaches will close at noon on weekends and holidays, while restaurants are asked to go back to take-out or delivery only.
At the press conference, Bryan said it will be at least a month before the territory returns to "Open Doors" status.
"While we have been closely monitoring the outbreak of COVID-19 in the territory since going to the Open Doors phase in June, the recent infiltration of the virus into residential institutions that house vulnerable members of our population creates an alarming level of risk," he said.
Mass gatherings are also limited to no more than 10 people.
The governor signed the Executive Order Returning to Stay-At-Home outlining the amended restrictions, which he said Thursday are aimed at preventing a continued strain on the public health system and limited resources that have now shifted from one district to another.
"We have to slow down the spread and can ill afford to spend resources on St. Thomas only to be faced with another outbreak later in the year on St. Croix," he said. "We must bring this virus back to a manageable state in the territory." Additionally, with an active hurricane season ongoing, it would be difficult for the territory to manage both a continued COVID-19 spike along with preparing for or responding to a major storm, he added.
"This was not an easy decision," Bryan said. "It is a real, earnest effort to keep people safe. We have come to a time when we have to make a decision for the greater good of all in order to preserve health, life and safety."
In just the past week, since Wednesday, Aug. 5, the number of confirmed positive cases in the USVI has jumped 40 percent, from 501 to 704. But St. Thomas has seen a massive 78 percent jump in one week, from 194 confirmed cases on Aug. 5 to 363 confirmed cases as of Thursday evening.
Since Tuesday evening, the territory has recorded 65 new positive cases, including 20 at the St. Thomas jail and another 16 at the Lucinda Millin senior assisted living facility on St. Thomas. At Thursday's press conference, Bureau of Corrections Director Wynnie Testamark and Health Commissioner Justa Encarnacion said reports of officers testing positive at Golden Grove Correctional Facility on St. Croix are false, though one was asked to quarantine out of caution after coming into contact with an individual who had tested positive.
Encarnacion said that Health and Human Services are working to separate, isolate and care for the residents at Lucinda Millin who tested positive, and added that testing conducted at other senior care facilities territorywide has not yielded any additional cases.