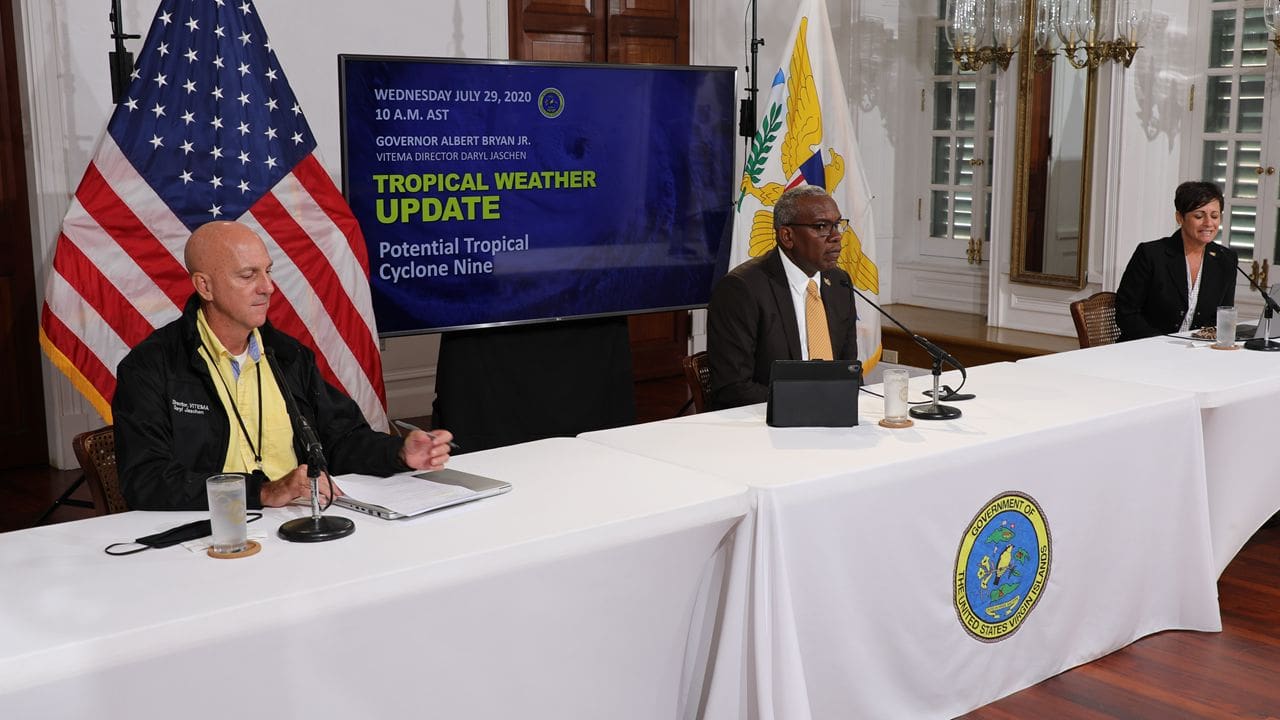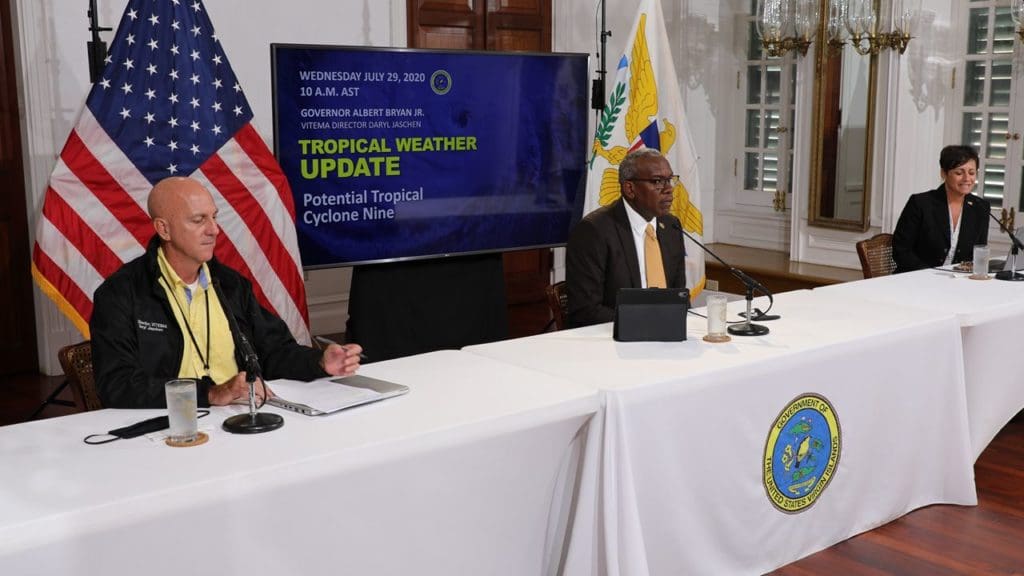 Because it lacks a clearly defined eye, meteorologists have had a hard time tracking what is now being called Potential Cycle 9, but officials say it is moving fast, and expected to strengthen and will begin impacting the territory late afternoon Wednesday into Thursday.
At a briefing Wednesday morning, Gov. Albert Bryan Jr. said he will be implementing a curfew from midnight to noon Thursday, giving Public Works and other response teams the chance to assess and take care of any damage or debris once the storm has passed. Government offices were also closed Wednesday, and Bryan said the government will be issuing a statement early Thursday morning, between 7-7:15 a.m., before residents head back to work or onto the roadways.
"The primary reason is that we do expect trees and debris, and we want to keep you safe and off the streets, along with giving Public Works the chance to do anything they need to do before cars start traversing again," the governor said, adding that residents should expect road closures, particularly on St. Thomas where several hillside roads have been affected by recent landslides and deterioration. With three to six inches of rain expected, Bryan said residents are safer at home until the all-clear is given.
V.I. Territorial Emergency Management Agency Director Daryl Jaschen added that because of the COVID-19 pandemic, and the relatively light impact expected from the storm, sandbags will not be distributed nor will shelters be opened. In all other respects, however, both Bryan and Jaschen said the public should – since the strength and track of the storm could change quickly – treat this as a dry run by building a storm kit, forming a plan and checking on neighbors and family.
Bryan also cautioned residents not to pack the grocery stores if possible, since larger gatherings and crowds could increase exposure to the COVID-19 virus.
The storm is expected to pass just to the south or over St. Croix, Bryan said, and he assured the public Wednesday that preparations have been made in both districts, including gut clearing and trash removal, and the staging of the V.I. National Guard on St. Croix and an EMT team in Coral Bay on St. John. A 30-person team from the Federal Emergency Management Agency is also in the territory assisting, he said.