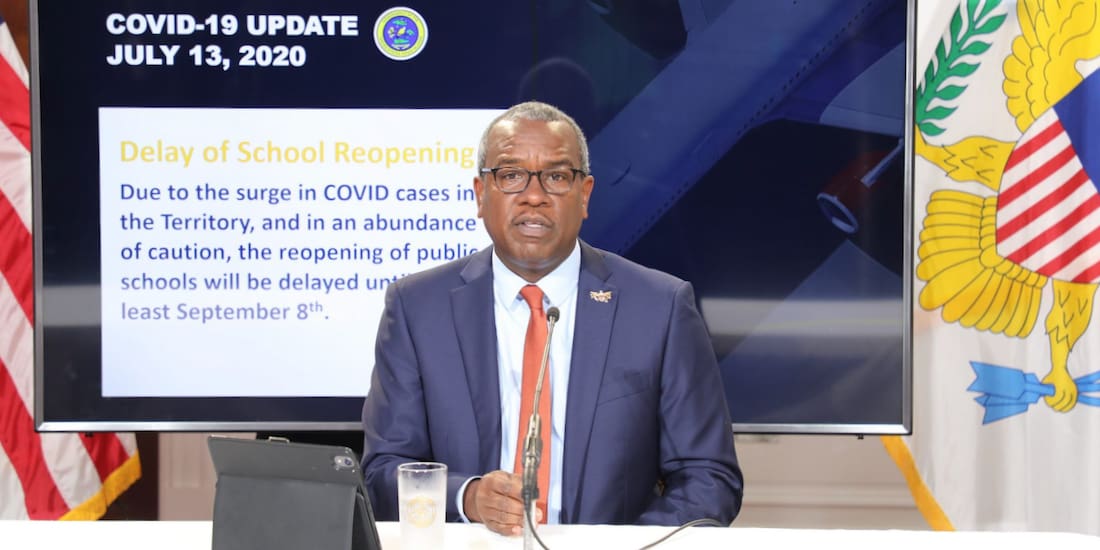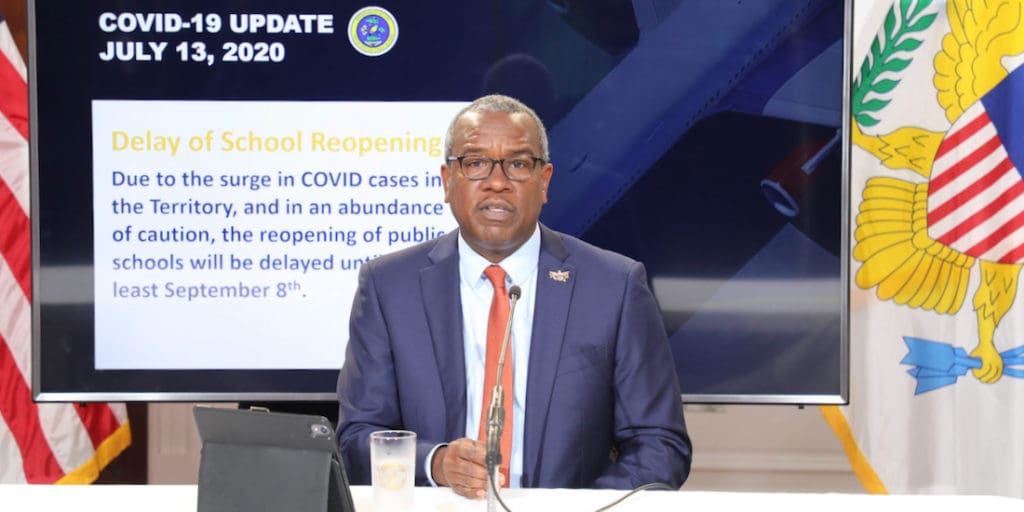 Because of the recent surge of COVID-19 cases and in "abundance of caution," Gov. Albert Bryan Jr. said Monday the opening of public schools has been pushed back from Aug. 10 to "at least" Sept. 8.
At a news conference Monday, Bryan said if Education were to open schools any earlier, it would likely have to go completely virtual, which he said is a "less than ideal" scenario. Delaying the start gives students a better chance of being able to complete the year with fewer virtual classes and with the possibility of a vaccine, which he said could allow for the second semester to be conducted in-person.
By then, "we anticipate having a flatter curve and less spread in our community," the governor said, adding that the national surge also needs to "die down."
Meanwhile, a delayed start also gives the department the chance to learn from schools that have opened early and see what they have done to keep the virus at bay or to avoid repeating their mistakes.
"We have to be able to deal with this continued surge without compromising the education of our children, or their health, and the health of the schools' faculties," Bryan said.
The governor said his team was set to meet with Education's union leaders later Monday to get feedback on a plan for reopening, which would be released later this week for additional public input. Bryan said there were three options on the table at this point, one where all students go to school, a mix of virtual and in-person, and a third that is all virtual. The governor said he pushed for the third option in case there were families that were not ready or feel comfortable sending their children back in September.
"One of the things that has been taking a little time, and that we have had a lot of debate on, is how do we make school every single day for the first through fourth grades. These are critical years where you can't leave a child unattended, but parents have to go to work. We have some solutions, but we would like to hear what the public has to say," the governor said.