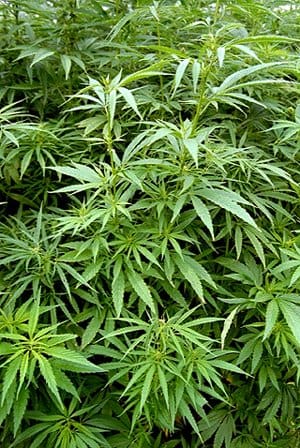 A lot has been and will be said and written about the revised cannabis bill going before the 33rd Legislature this Friday. As young Virgin Islanders who plan to participate in the legal cannabis industry here, we have been following the debate about medical and recreational marijuana for several years now. We have read the revised bill that Governor Bryan is bringing back before the Legislature, and we have done so with a careful eye towards the questions that many interested people in my generation are asking:
Is this bill going to benefit motivated local farmers and entrepreneurs, or will the licenses be given mostly to well-connected and wealthy individuals? Does this bill allow access to young people to enter into the legal cannabis industry in meaningful ways? Does this bill do anything to restore justice to the people who have been locked up for marijuana consumption or growing in the past?
Because we know that some people in our community, and a few of our senators, may not want to move forward with a legal cannabis industry in the V.I. at all, we want to share our answers to these three questions with others so that our community can make informed decisions, with young Virgin Islanders having our voices heard.
The proposed Virgin Islands Cannabis Use Act has a residency protection built-in so that at least 51 percent of every cannabis business is owned and controlled by a resident Virgin Islander who has either lived here for 10 of the last 15 years or who graduated from a local high school. This alone, if properly enforced, will do a lot to ensure that the cannabis industry in the USVI would never be controlled by big money corporations and wealthy non-resident investors. It will also open up investment doors to bona fide resident entrepreneurs who meet this residency requirement.
The bill also allows for already-licensed resident farmers to supplement their agricultural business with a cannabis cash crop as "micro-cultivators." Dispensaries would be required to purchase a significant portion of their cannabis for sale from these local farmers. The proposed bill also sets aside a portion of the tax base from legal marijuana sales for job training and lending programs for people who want to get in on this industry from the ground floor. Our islands already grow some of the finest cannabis anywhere in the world. It is important that our skilled farmers not be left out or locked out of the industry simply because we lack the investment or real estate to secure a major license.
It is equally important that skilled local farmers and entrepreneurs who have been targeted by marijuana laws in the past not be prevented from securing legal cannabis licenses by this bill. In fact, this bill would expunge criminal convictions for activity that this bill now makes legal – an important step at restorative justice and to making sure that our government doesn't hypocritically seek to strengthen our economy and GERS revenue for the same trade that many people have had to pay serious legal consequences for in the past.
The economic impact of this bill could be very significant for our territory – especially in the post-COVID-19 world. The bill is carefully written and addresses the many public safety and health concerns.
To our senators, we and others from our generation ask that you don't miss yet another opportunity to bring new revenue and jobs by being afraid to evolve and grow!
Sincerely,
The Crucian Cannabis Chamber of Commerce Inc. (A Domestic Nonprofit Corporation)