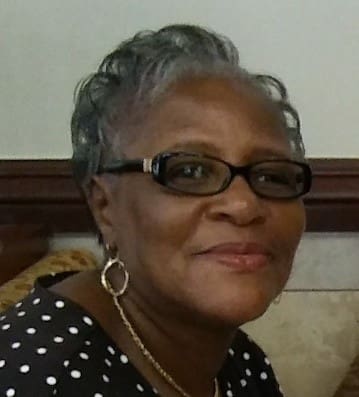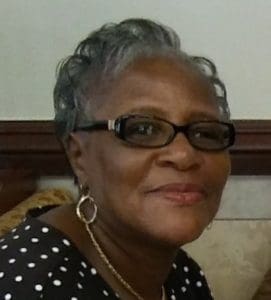 Eleanor Hall-Edney, also known as "Ellie," of Estate Strawberry, St. Croix, USVI, died on Sunday, May 24, in Fort Lauderdale, Fla.  She was 73 years old.
She was preceded in death by her parents: Lazarus and Augustina Hall; her sister, Ione Hall; and her brothers: Henry and Gerard Hall.
She is survived by her son, Darrien Edney; daughter, Daria Edney; granddaughter, T'anna Lockhart-Edney; sisters: Inez Lang, Maria Hall and Angela Hall-Santos; brothers: Elroy Hall and James Hall; sister-in-law, Lorroley Hall; and brothers-in-law: Calvin Lang and Roberto Santos.
She is also survived by her aunt, Viola Henry (Md.); nieces: Allisson Hall, Jeanette Sawyer (N.J.), Brenda Hall-Lynch (Fla.), Rhea Hall-Edwards (Fla.), Rhenese Hall, Patricia Hall (N.Y.), Duania Hall (Mich.), Mercita Hall (Ga.), Sandra Hall, Angela Hall, Debra Hall-Mitchell (Ga.), Tricia Hendricks (Fla.) and Tanya Lynch-Samuel (Fla.); and nephews: James Hall Jr. (N.C.), Leoben Hall (Mich.), Gerard Hall Jr., Ronald Hall, Oneil Jones (Fla.), William Sawyer (Va.), Elroy Hall Jr., Gerard Hall (Fla.), John Barnes, James Barnes (Fla.).
Other survivors include godchildren: Tyrone and Troy Hendrickson, Tiffonee Nicholas, Tyrone Seales (Ga.) and Khamila Moorehead (Fla.); special friends: Alma Plaskett-Christiansen, Patricia Moorehead (Fla.), Beverly Seales, Janet Parris (N.Y.), Bodil Simmonds, Judith Nelson and Altagracia Marie Felix (Texas); as well as numerous cousins, great nieces and great nephews, other relatives and friends too numerous to mention.
Special acknowledgments to Christian High School Class of 1967, coworkers of the Territorial Court and the Bethlehem Family and Friends Rejuvenated Club Inc.
The viewing will be held from 3-5 p.m., Thursday, June 18, at James Memorial Funeral Home.
Funeral services will be held at St. Ann's Catholic Church at 9 a.m., Friday, June 19, immediately followed by the interment at Kingshill Cemetery.
The family respectfully requests that attendees wear a face mask and adhere to the social distancing requirements. The family also expresses their gratitude to all those who have supported them during this time of loss.