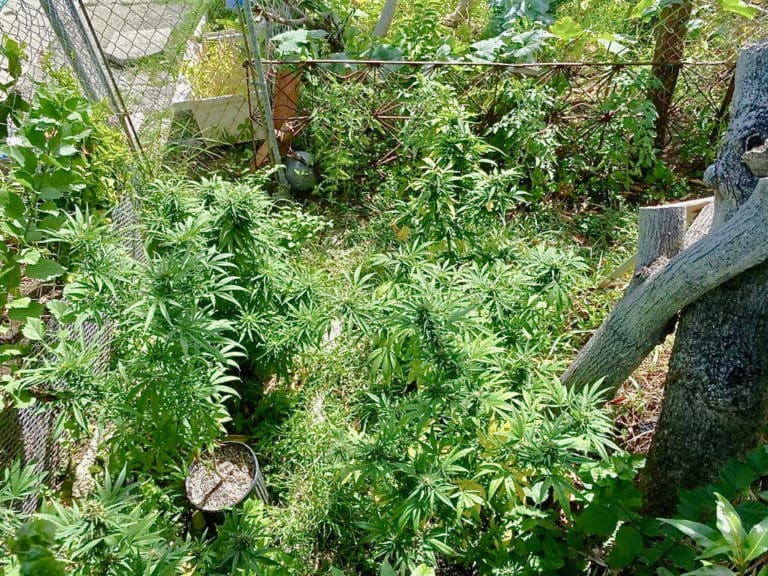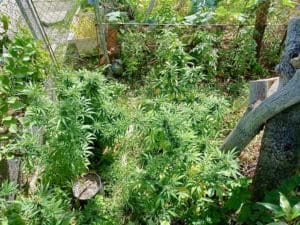 Officers of the VIPD Special Operations Bureau on Wednesday conducted marijuana eradication operations in two different locations on St. Croix and seized more than 600 plants, according to the V.I. Police Department.
Police raided a "full-scale" cultivation site in the bush area adjacent to the Walter I. M. Hodge Pavilion housing community, the report said.
According to the police, the site was in thick brush that was being used to conceal the illegal operation.
Officers confiscated about 600 marijuana plants that varied in size. There also were pots, potting soil and several solar panel lights used as part of the cultivation process.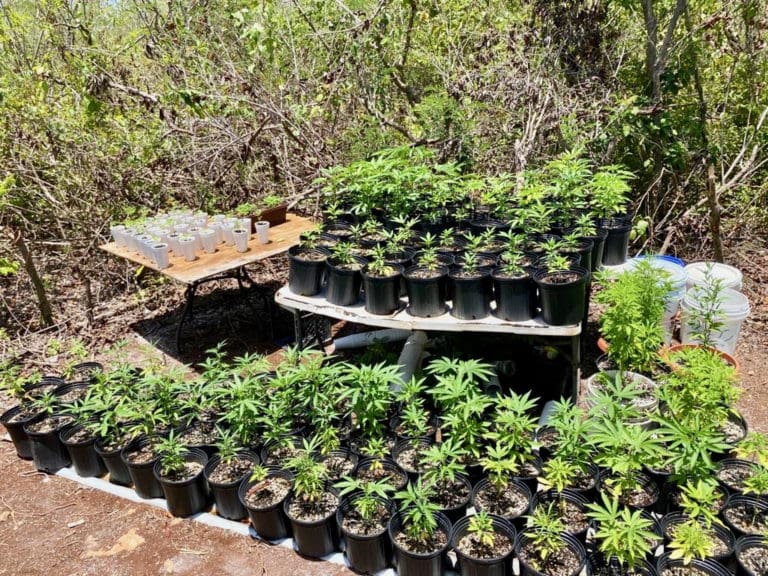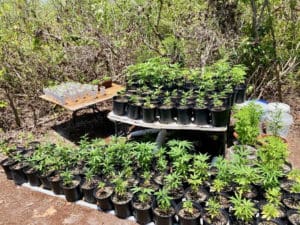 Officers conducted another eradication operation in the Williams Delight Housing Community, where more than 60 marijuana plants were confiscated from three different locations.
Police urged anyone with information about these illegal marijuana cultivation sites to call 911, the Crime TipLine at 340-778-4950, or the anonymous tip service, Crime Stoppers USVI, at 1-800-222-8477.