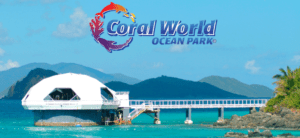 At Coral World Ocean Park, the animals, team members and guests are top priorities. It is committed to providing a safe environment for the community, according to park officials.
As Coral World takes the first steps to reopening and welcoming visitors back, it is closely monitoring news and information regarding the coronavirus (COVID-19). In addition to maintaining the highest health and safety practices, it has increased sanitation and disinfecting routines with extra focus on high touch and high traffic areas.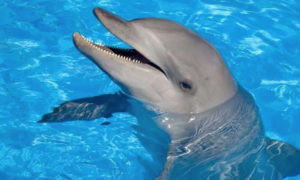 Coral World Ocean Park benefits from large open-air spaces and has adjusted its operation to allow for proper social distancing (6 feet apart and no more than 50ppl at a time). It will continue to implement preventive measures in line with recommendations from the Center for Disease Control (CDC).  It is adjusting operations according to the recommendations of health authorities as the situation develops.
There are important changes people need to know before visiting:
Reservations are required for all guests, whether they are a member or first-time visitor. Online reservations are encouraged, but those without internet access may call for a reservation.
General Admission Comeback Guided Tours will start on Saturday, May 16, 2020 and will be available on weekends only 10:00am & 11:00am (2.5hours tours).  This temporarily replaces our self-guide general admission.
Activities will start on Monday, May 18.  They will be available every day on a limited basis.
What to Expect When Arriving at Coral World Ocean Park:
Park Admission – Comeback Guided Tour Only – Arrive at the ticket booth on your reserved date and at least 10 minutes before your scheduled time.
Activities – offered every day (including days the park is closed) – Arrive at the ticket booth on your reserved date and five minutes before your scheduled time – a Coral World associate will meet you and escort you to your activity.
No guests will be admitted to the park prior to their reservation time unless capacity allows.
Where minors are permitted to participate in an activity without an accompanying parent, a parent or guardian must be present to sign liability waivers and provide contact information.
Parking – Upon presenting a pre-purchased ticket at the front gate, please let the staff know if you have parked a vehicle in the Coral World lot.  The park will issue a parking permit that must be displayed on the dashboard for the duration of the visit.  Due to limited space, parking rules are strictly enforced, and non-patrons will be booted at their expense.
Daily capacity is limited to allow physical distancing of 6 feet among guests.
Guest should maintain physical distancing while in restrooms.
Public presentations have been canceled for now.
Wheelchairs will not be available for rent.
The Lorikeet Aviary will remain closed.
Foodservice offerings and seating will be limited.
The Shark Bar and our Gift Shop will limit the number of guests allowed inside at any time.
Coral World asks for patience and understanding as it navigates these uncharted times.