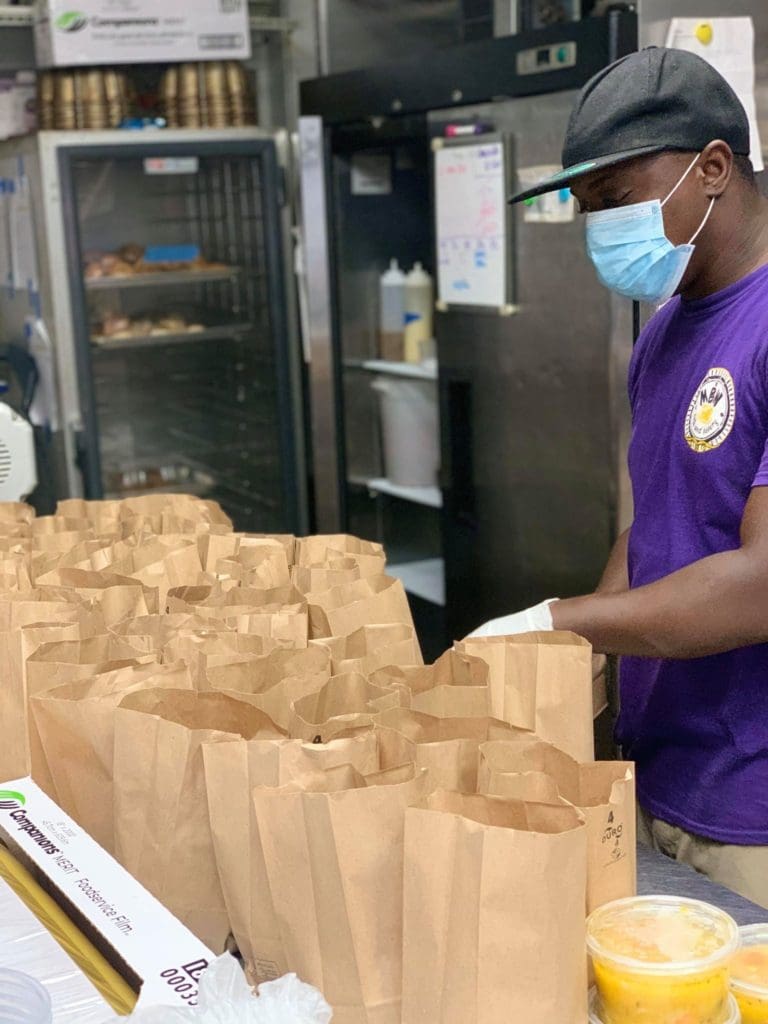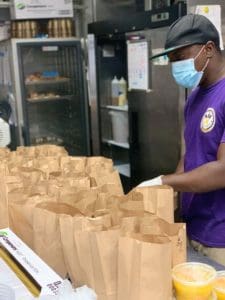 Since launching its "Meals on Wheels" initiative on Monday, March 23, My Brother's Workshop (MBW) has prepared and distributed over 15,000 meals to those in need on St. Thomas, St. John and St. Croix. MBW Cafe and Bakery has prepared the meals under the direction of Chef Julius Jackson to be distributed on St. Thomas and St. John; Chef Digby and his team at Ama at Cane Bay have been preparing hot meals for those on St. Croix.
MBW's workshops on St. Thomas and St. Croix, along with volunteers in the community, are distributing on a needs basis in order to help the territory's most vulnerable population. The health and well-being of these individuals remains MBW's primary objective. The organization will continue to raise funds and seek partnerships to provide assistance to those in need as the COVID-19 pandemic continues.
Discover Fund Management LLLP has pledged to match all donations made through May 31 up to $10,000. All monies raised will help MBW provide meals and essential items like cloth masks to the seniors, homeless, displaced school children, those with compromised immune systems and families with medical or special needs in the territory.
My Brother's Workshop has partnered with local government agencies, businesses and other non-profits in response to the COVID-19 pandemic.
MBW's partners on this initiative include: World Central Kitchen, Alpine Securities USVI, Office of the Governor of the Virgin Islands, USVI Department of Human Services, the Office of Senator James, the Office of Senator Myron Jackson, The Salvation Army, Catholic Charities VI, Frederiksted Health Clinic, Lutheran Social Services of the VI, Cancer Support VI, Community Foundation of the Virgin Islands, St. Thomas Reformed Church, XO Energy, HMRT, Columba Capital, Ama at Cane Bay, St. Thomas Restaurant Group, 1First Bank VI, Merchants Market Group, Chicken 'n Bowling, Tap and Still, McDonald's USVI, Plaza Extra Tutu, Moe's Fresh Market, Plaza West, Caribbean Packaging, 1FirstBank VI, Cruzan Rum, Rotary Club of St. Thomas Sunrise, Rotary Club of St. Thomas East, Nazareth by the Sea Episcopal Church, Heavy Materials, CC1 VI, Prime at Paradise Point, Cafe Amici, Custom Builders, PR Deli Provisions, Sugar Brown Farms, KLR Restaurant Supply, Virgin Islands Craft Distillers, Cost U Less, Fresh Greens VI, Petrus Gas, Old Stone Farmhouse, Bella Blue, Hideaway Farms, The Fabric Store, Giant Gas, Bellows International, The Hebrew Congregation of St. Thomas, Coral's Edge, Youth with a Mission, Frenchtown Community Center, Concessions International, May's Kitchen, Lucky Jewelers, Boolchands, Airvoice VI, Discover Fund, Artistic Jewelers, DriveGreen VI, Artistic Jewelers, VI Housing Authority, Coral World and Yacht Haven Grande.
To help someone in need of receiving meals, please fill out this form: or call My Brother's Workshop at 715-2769.
Any person or business interested in partnering with MBW on this initiative, please contact Chrystie at communications@mybrothersworkshop.org.
Anyone interested in volunteering, material sourcing, case management, client monitoring or distribution, please go to the MBW website. www.mybrothersworkshop.org
To make a monetary donation, do so by check at any of the MBW locations or online at https://www.classy.org/campaign/Spread-Hope/c277550.
My Brother's Workshop is a non-profit organization dedicated to providing hope, faith and purpose to at-risk and high-risk youth in the USVI, ages 16-24. Facebook for updates at https://www.facebook.com/MyBrothersWorkshop/ or visit the website at www.mybrothersworkshop.org