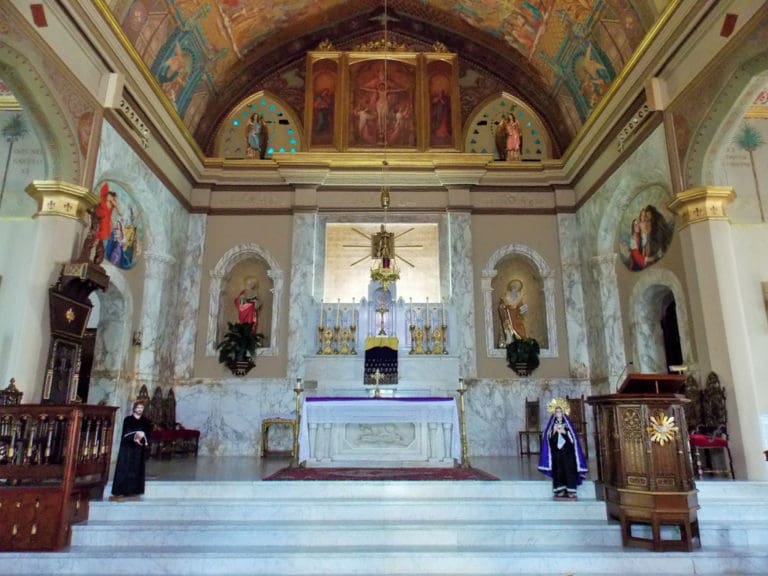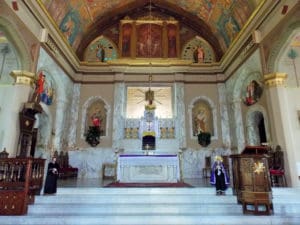 Crises typically draw people into churches, temples, mosques and synagogues, but this time around, those places of worship are suddenly off limits. The physical structures designed to inspire, now offer little comfort to people confused and frightened by the coronavirus, depressed by the isolation of social distancing and angered by economic losses over which they have no control.
But as church after church closes its doors in response to the executive order to drastically limit gatherings, they are finding new ways to reach the faithful.
The timing couldn't be worse – or maybe, it couldn't be better, as seasonal religious holidays underscore the need for community outreach.
For Christians, this is the most sacred week of the year. Beginning with Palm Sunday, Holy Week progresses to Good Friday, the observance of the crucifixion of Christianity's central figure. Then to Easter Sunday, marking the resurrection. For members of the Jewish community, Passover begins Wednesday with the celebration of Seder, and continues until April 16. For Muslims, the holy month of Ramadan, marked by fasting and special prayers and services, will begin April 23.
Many congregations are gathering virtually these days.
"We've been able to reach out to our people with television and radio," said Bishop Herbert Bevard, who leads the Catholic diocese with parishes on all three islands. Sunday Mass is live streamed from the Cathedral on St. Thomas and from St. Ann's Church in Barren Spot on St. Croix. There is no congregation and participants are kept to the 10-person maximum; at the cathedral, for instance, the choir has been temporarily pared down to "two people – two very, very talented people."
Catholic schools are closed and won't reopen until public schools do, Bevard said. Church groups are not meeting and events that are typically attended by crowds – including confirmations and ordinations – have been postponed.
Episcopal churches have been closed for three weeks, according to Bishop Ambrose Gumbs. The diocese encompasses 10 parishes in the U.S. Virgin Islands and three in the British Virgin Islands.
"This is a first," Gumbs observed. Even after hurricanes Irma and Maria, the churches continued to hold services, though they were often outside damaged structures. "So, hurricanes didn't shut us down, but coronavirus did."
Down, but not out. Gumbs said some parishes broadcast services on the radio. There are meditations on Facebook. And teams have been formed at parishes, with leaders regularly calling parishioners to check on them and "to let them know that we care." There is also a new ministry of people sewing face masks as personal protection equipment.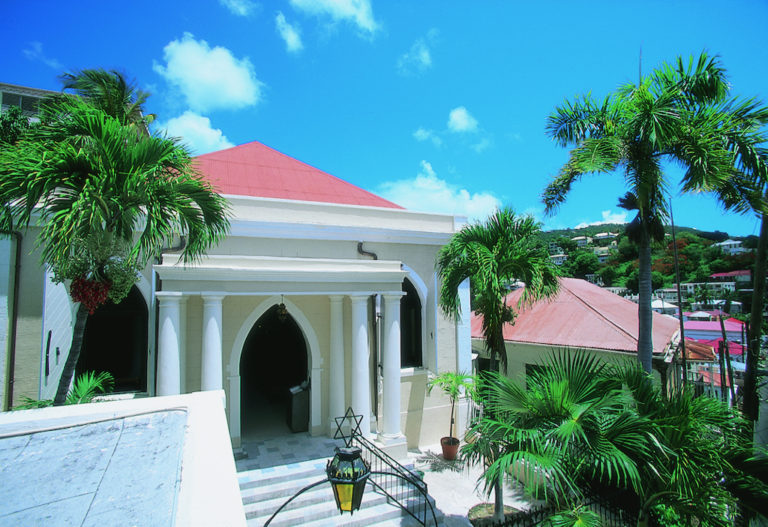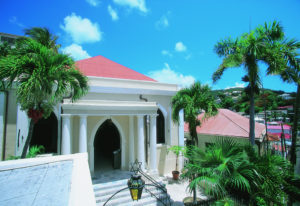 Rabbi Michael Feshbach said it saddens him to shutter the historic synagogue of the Hebrew Congregation on St. Thomas. In 225 years, he said, it has been closed only two other times – the day Hurricane Marilyn hit in 1995 and later, during its restoration.
For now, he is live streaming Friday night service from his home.
"It's technically challenging" and sometimes the image is a bit blurry, he said.
Just as virtual learning has its drawbacks for students and teachers, virtual services are not ideal, Feshbach said. And he worries about members of the synagogue who may not have the computer, bandwidth or perhaps the necessary expertise to join in virtually.
However, he also said that he is drawing large audiences, clearly including many viewers from outside the territory.
The synagogue has also been holding meetings over Zoom, the remote conferencing services company that has ballooned almost overnight from an up and comer to an integral part of businesses and schools. The synagogue uses it for Saturday morning Torah studies, and last week an online conversation for people to "share feelings and connect with each other," the rabbi said.
Wednesday night he's going to open Passover with a virtual Seder, which may be a first. Normally, he explained, there are three parts to a Seder, the ritualized section of readings and prayers; the meal which is shared with all; and finally, singing. Plans are to live stream the first part, go off air for the meal and then show a pre-recorded section of singing.
Lenten services in Catholic churches this week will also be modified, Bevard said. The traditional washing of the feet on Holy Thursday will not take place, nor will there be a procession of the congregation. For Good Friday, there will be only a limited veneration of the cross.
"It certainly is not business as usual," Bevard said.
"We are doing what we can to be a part of each other's lives while we are apart," said Feshbach.
The Unity Church of St. Croix, which also holds services via the web, has posted the "Prayer for Protection" and urges anyone feeling anxious or worried to turn to it:
The light of God surrounds me.
The love of God enfolds me.
The power of God protects me.
The presence of God watches over me.
Wherever I am, God is!