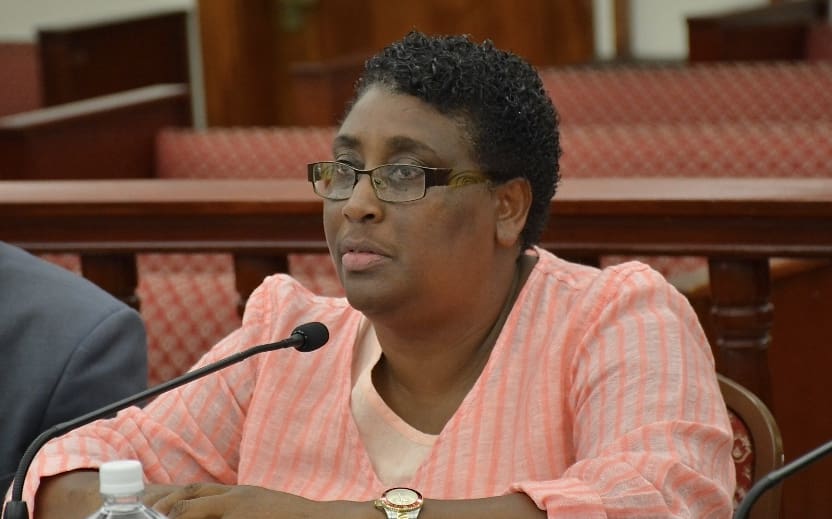 The Virgin Islands does not have its Primary Election until Aug. 1 but, like everything else, it is being affected by the COVID-19 pandemic.
The Board of Elections met Monday via telephone conference for an emergency planning discussion. Under that heading fell the upcoming primary election. Nomination papers and petitions for the primary can now be picked up at the Board of Elections various offices, as usual, but the process is going to be different since the offices will be closed to the public until April 30.
Supervisor of Elections Caroline Fawkes said her office has new measures minimizing the risk to staff and public and allowing the elections calendar to stay intact.
Petitions and papers can be picked up on certain days and at certain hours as the offices won't be publicly open.
People must contact the offices prior to arrival or at the time of arrival. Staff will determine which papers are needed by the candidate and have them at the front of the office when the candidate arrives. The office journal noting who is picking up papers and for what office will only be handled by staff.
"I need the employees for the long haul during this election cycle, therefore, it's my responsibility to ensure they maintain their health," Fawkes said.
Certain papers can be submitted electronically. They include: Affidavit of Candidate; Affidavit of Circulator; Candidate Information Form; and Candidate Verification Form. The email address for the St. Croix District candidates is: PetitionSTX@vi.gov and St. Thomas/St. John District candidates is: PetitionSTT/STJ@vi.gov.
Candidates have until May 11 to circulate and return the required documents.
Fawkes also told the board about a $600,000 federal grant to ensure elections this year were secure through the COVID-19 pandemic.
She said the grant only relates to the race for delegate to Congress, and therefore some of the funds would be returned at the end of the year.
She also brought to the board's attention suggestions by Mary Moorehead in emails to government officials. Moorehead had suggested that it may be time for the "Elections System to be completely relieved of the responsibility of political parties' primary election," according to Fawkes.
Another suggestion was for the Virgin Islands to go to voting by mail. Voting by mail has been a fixture in the Oregon voting process for over 30 years and other states are starting to insert it in their voting process.
The schedule for those picking up petitions at the three territorial election offices is as follows: Noon to 3 p.m. April 7 and 8, and 9 a.m. to noon April 20, 22 and 24.
Additional information is available by contacting Fawkes at 340-227-8827.