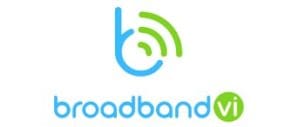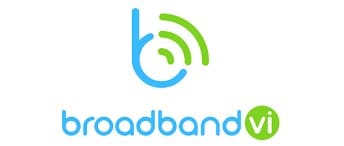 Broadband VI, the largest fixed wireless internet service provider in the U.S. Virgin Islands, has launched a free Broadband VI mobile app allowing customers to troubleshoot, manage and service their accounts from the convenience of their mobile phone. The app is available for Android and iPhone devices.
"Disruptions in education, childcare, elder care, the workplace and our social lives caused by the COVID-19 coronavirus are placing new demands on our customers," said David Zumwalt, chief operating officer of Broadband VI.
"As demand is surging, we're seeing an increase in customer inquiries. We encourage customers to engage with us online, rather than in person, by downloading and using our free mobile app or by visiting our website at www.broadband.vi to manage their account, seek answers to common questions, troubleshoot, pay bills and more. Broadband VI remains committed to customer care while also applying appropriate disciplines for the safety of our employees and contractors," said Zumwalt.
Since the beginning of the COVID-19 pandemic, internet usage for distance learning, working remotely, video conferencing, telemedicine and streaming has grown rapidly in the territory and also worldwide.
Broadband VI has been augmenting capacity and working with customers to meet their changing needs.
"Internet connectivity is more important than ever for our territory's families and workforce, and we are continuing to provide service calls and perform installations, but the safety of our team and customers comes first," Zumwalt said. "Help us help you. The Broadband VI mobile app provides a quick and convenient way to troubleshoot and communicate with us. We're committed to being as resilient as our community."
Customers can conveniently connect with Broadband VI in several ways, including:
the free Broadband VI App for Android and iPhone
via e-mail at [email protected]
by phone at 719-2943 (STX) or 774-5780 (STT-STJ)
Broadband VI accepts all major credit cards, and payments may be mailed to:
Broadband VI
P.O. Box 26304
Christiansted, VI 00824
For customers who typically pay by cash, Broadband VI encourages the use of money orders or stored value cards.