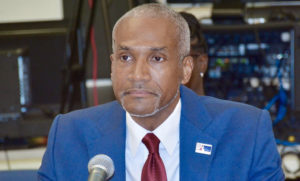 Good Day, Valued Business Owner:
COVID-19 has created challenges not only for this territory but for the rest of the world. At this time, safeguarding the health of our families, colleagues, clients and partners is of the utmost importance.
While the Virgin Islands Economic Development Authority (VIEDA) has taken measures to mitigate the impact of the virus on our team and clients, we want to assure you that we remain accessible as a resource for your business as we weather this storm together. We will continue to post helpful information and updates on our website and social media pages. Press releases will be sent to our contact list, and, as always, our team members are just a phone call or email away.
VIEDA encourages you to explore resources available to small businesses during this public health crisis.
Please find the links to the following resources below:
Webinar PowerPoint presentation used during the VIEDA March 26th informational session on COVID-19 and Small Business Resources — https://www.usvieda.org/sites/default/files/Webinar%20-%20Small%20Business%20COVID-19%20Resources%20PPT%20-%203%2026%202020%20-%20FINAL.pdf
The U.S. Small Business Administration (SBA) Economic Injury Disaster Loan (EIDL) program that can provide loans up to $2 million at a 3.75 percent interest rate for eligible businesses to pay expenses such as payroll and accounts payable — https://disasterloan.sba.gov/ela. You will also find attached additional information about this program in both English and Spanish.
The Small Business Impact Survey will let us know how your business is being impacted during these challenging times. Please visit the following site to complete the survey by April 5, 2020: https://www.surveymonkey.com/r/JRBF2T2.
The U.S. Virgin Islands has a dynamic and resilient business community. We will emerge stronger when we overcome this economic downturn.
Please visit our website at www.usvieda.org,  email us at info@usvieda.org or call us at 714-1700 (St. Thomas) or 773-6499 (St. Croix).
The VIEDA team wishes that you and your family remain safe and healthy at this time.
Warm regards,
Kamal I. Latham, Chief Executive Officer
Virgin Islands Economic Development Authority