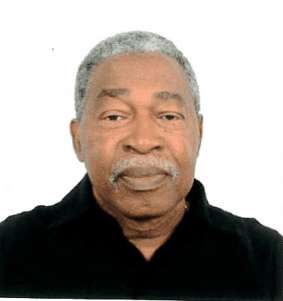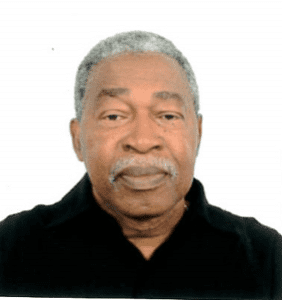 Errol Guirty of Estate Whim died on Dec. 27. He was 70 years old
He was preceded in death by his mother, Graealia Leonard; father, Eldron Guirty; and brother, Vern Leonard.
He is survived by his spouse, Jane Guirty; daughter, Kearya Tifanny Labelle Jasper; sons: Errol Christopher Guirty, Arrielle Geraldo Guirty and Quinton Severiano Guirty; stepdaughters: Claudia Charles and Cordelia Charles; grandchildren: Kloe Isabelle Guirty, Naheim Nasarie Guirty, Ayana Leshea Guirty, Azarie Anahi Guirty, Rodriquez Guirty, Christian Guirty, Caleb Guirty, Caden Guirty, Jamil Tavarus Jasper and Zara Grace Labelle Jasper; and sisters: Janet Samuel and Irene Leonard Weaver.
He is also survived by brothers: Baldwin Henley, Samuel (Sam) Harvey, Kelvin (Kelly) Leonard and Leon Leonard; daughters-in-law: Kathleen Elizabeth Daher Guirty and Christine Guirty; sisters-in-law: Phillipine Mathurine, Patrice Charles and Helen De Gaul; special friends: Joan Stout, Dave Isaac, Tony Bhola, Virginia Rentas, Tony Gautier, Edmond Anthony, Matthew Cazabourne and Kerwin James; as well as other relatives and friends too numerous to mention.
A viewing will be held at 9 a.m. followed by a service at 10 a.m., Thursday, Jan. 23, at Ebenezer Methodist Church. Interment will be at Kingshill Cemetery.