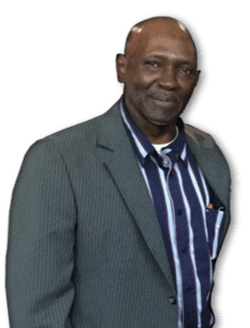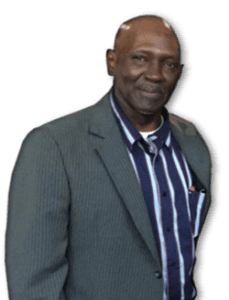 Austin David died on Dec. 30. He was 73 years.
He is preceded in death by his mother, Lillian Roberts; father, Phillip David; grandmother, Maria Prentice; grandfather, Viggo Roberts; brother, James David; son, Anthony Tyrone (Ty) David; aunts: Alexandrina Roberts, Eurita Donovan, Merle Roberts, Clara Roberts Henry, Corliss Simmonds and Gertalyn Taylor; and uncles: Gustav Roberts, Will Roberts, Eldred Roberts and Leroy Moore.
He is survived his wife, Dolores David; son, Austin (Manny) David Jr.; daughter-in-law, Dacey David; brothers: Arnold, Charles, Owen and Carl David, Kamau Kambui and Alston Phillips; sisters: Annabell David, Sherill Phillip and Denise Phillip-Hall; brothers-in-law: Elroy Hall and Verne Petersen; sisters-in-law: Bernadette, Hyle, Vy and Hyacinth David, Jackie Kambui, Indira Phillips, Sharon Christian, Kathleem Lima and Mercedes Millington; grandchildren: Kadeem Calhoun, Kameece and Ifetayo David; aunts: Joyanne Aarndel and Myrtle Roberts; and uncle, Elroy Roberts.
He is also survived by nieces: Rosa, Ayana, Nadiar, Kernita and Shenice David, Niamba and Kalomi Kambui, and Nyah Roberts; nephews: Adian, Phillip, Tyrone, Kevik, Delvin, Charles Jr., Owen (Al) Jr., Jermaine, Carl Jr. and Keith David, Yahua Kambui, Mikijah Roberts and Aaron Phillips; and cousins: Sharon Muckle Newton, Eliza Joshua, Randall (Pate) James, Roy E. McIntosh, Valencia, Warren and Robert Henry, Emile Daniel, Liz Combie, Collette Miller David, Berisa, Shermaine, Jerraine and Sean Miller, Gary Nicholas, Floyd, Mavin and Anthony Petersen, Zelema, Ebony, Andrea and Leandre Ricky Aarndel, Lahoma Smith, Phyllis and Jashawn Brooks.
Other survivors include cousins: Alexis, Ruth, Ruby, Roxanne, Rochelle, Resheema, Roland and Ronald Roberts, Elroy Jr, Deter, Keelan and Dujon Roberts, Debra Taylor, Norma Roebuck, Mitchell Leonard, Ermalee Roberts, Evelyn Wattley, Winston Tutein, Roy Anthony Roberts, Agnes, Cecil, Clarence, Clifton, Alton, Arnold, Althea, Carmen, Cecilia and Agnes Simmonds, Brenda and Faye Moore; special friends: Cheryl Soto, Caroline Heyliger, Magicians Club members, Domino Players at Lagoon, Government Retirees Group, CHS Class of 1965, Heyliger family and Petersen family; as well as other family and friends too numerous to mention
The family requests that those in attendance wear festive colors.
The viewing will take place at 9 a.m. followed by a funeral service at 10 a.m., Thursday, Jan. 23, at St. John's Anglican Church. Interment will be at Kingshill Cemetery.