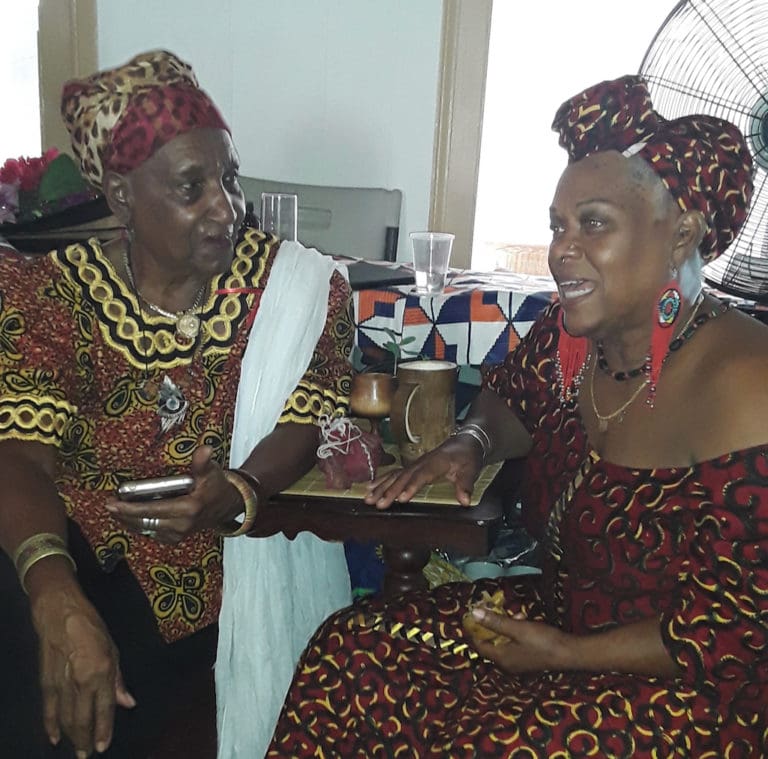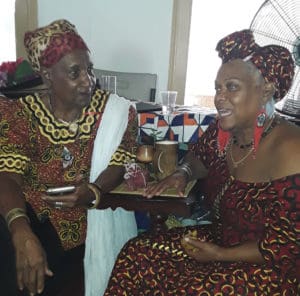 Kwanzaa has been celebrated for over 60 years as an alternative or addition to the Christmas holiday for African American people of the diaspora. Kwanzaa takes place from Dec. 26 to Jan. 1.
Professor Maulana Karenga created the Pan African holiday in 1966 in the United States as a festival honoring the harvest. The origin of the word is a KiSwahili word meaning "first." There are some common sets of values that are central to the activities of the week. In addition, there are seven principles for which seven candles are lit, similar to Jewish Hanukkah.
On Sunday, Dec. 29, the Wellness Place in conjunction with UCA and Afrika House presented a Kwanzaa celebration in Frederiksted. The principle chosen for the day's celebration was Ujamaa, which speaks to cooperative economics.
The Wellness Place is historic in it being the rehearsal studio of the late musical legend Vaughn "Akae Beka" Benjamin. The space was richly decorated with altars, candles, fresh flower and plant arrangements and festive colors. A small sampling of a bigger exhibit set for Spring 2020 in dedication to Vaughn Benjamin was also on display.
The event kicked off with a libation offering from elder "Iya" Tahira Abu Bakr, followed with a brief explanation about the principles of Kwanzaa and its history from various members of the community. Community member Ras Jospeh Gell, a drummer and father, spoke on "Imani," or the principle of faith.
"I believe that faith is the fuel that sustains us when times are tough. Faith cultivates our relationship with the most high," he said.
Families and visitors alike were treated to a tour of Afrika House, a community place that focuses on youth and education utilizing African-centered instruction and curriculum. The Wellness Place, according to founder Barbara Knight, is "a natural living resources gallery in-the-making." The intention of the space is to have a fully running facility that allows healers and people in the community to use the space for their business, while offering services and events that enrich the community.
The afternoon culminated with a raffle featuring many prizes from local businesses, a sharing of poetry, followed by a vegan potluck.
"We need to have faith in our community right here in St. Croix," Gell said. "There are many wonderful people doing great work here and rather than looking to outside agencies or resources, it is very important to support and join with our people here to create lasting change."