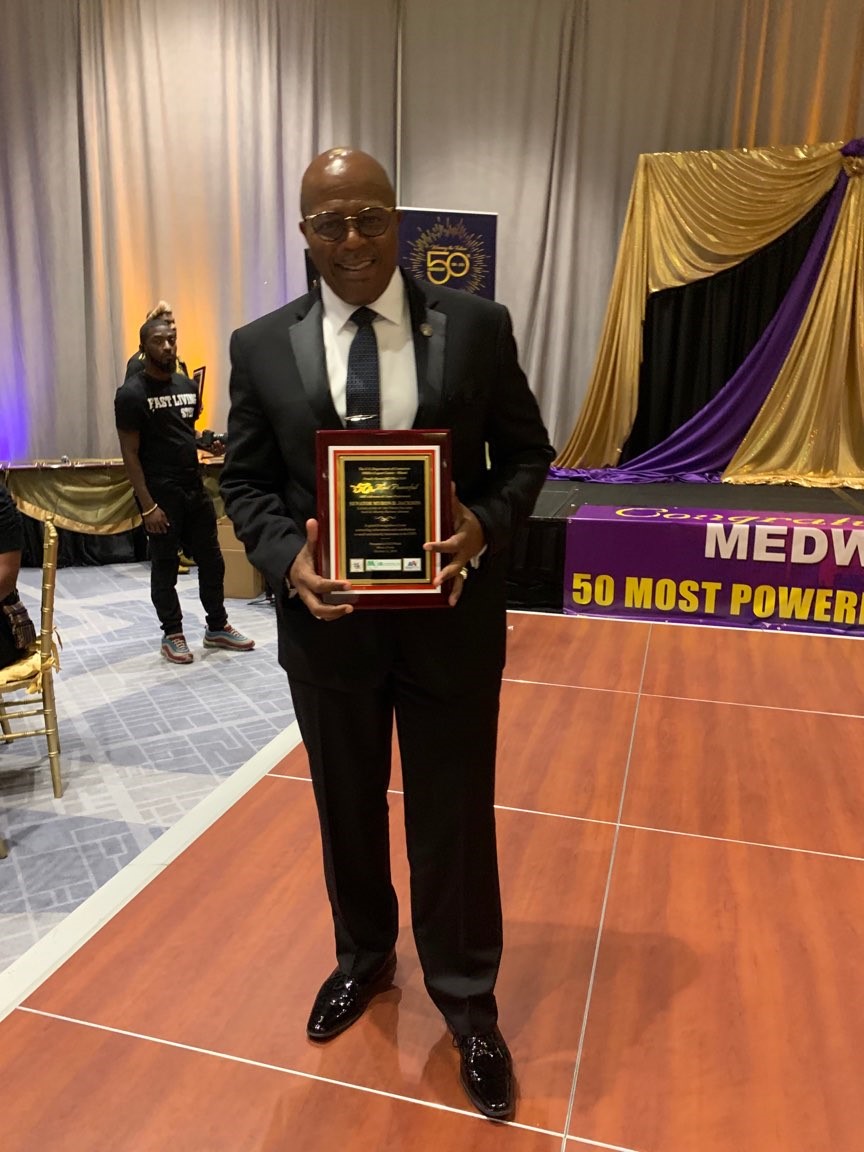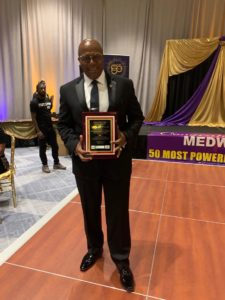 The U.S. Department of Commerce's Minority Business Development Agency named Senate Vice President Myron Jackson one of the "50 Most Powerful Small and Minority Business Advocates of the Year" on Saturday in Miami at an awards gala held during Minority Enterprise Development Week 2019.
"Having built my life over the last 30 years as a cultural preservationist, at first I was a bit surprised after learning of the honor," Sen. Jackson said. "But the MBDA recognized the passion behind Bill No. 33-0054 to see more persons of color and other minority groups afforded the same opportunities to do business with the government in a field of contractual work in which they are grossly underrepresented."
Before the devastation of Category 5 hurricanes Irma and Maria, Jackson was approached by concerned businessman Toussaint Gaskins to address the situation in the Virgin Islands where most federal contractual dollars are awarded outside of the territory.
"In a post-hurricane landscape, this has meant many skilled business owners have missed great opportunities in the major rebuilding efforts to restore our islands and make them more resilient," Jackson said. "Bill 33-0054 is our solution and way of empowering our people to take ownership as the primary stakeholders in our recovery."
In July, the bill moved past the Committee on Economic Development, Regulations and Agriculture, with support from Gaskins, small business advocate Marie Gill, the Economic Development Authority and other stakeholders. It will go next before the Committee on Rules and Judiciary, then the full body.
"As I reflect on the symbolism of this award, I am reminded of my parents who owned and operated a convenience store and gas station, and other entrepreneurs like them, who used their resources to provide opportunities for others," Jackson said.
"This proposed legislation is an extension of their vision and will help to transform our economy once passed and enacted, from opportunities for employment to the tax dollars that benefit our entire society. Thank you to all for the continued support," he said.