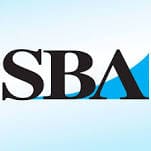 The U.S. Small Business Administration (SBA) Puerto Rico and Virgin Islands District Office will conduct the 2019 graduation ceremonies of its U.S. Virgin Islands Emerging Leaders program on St. Croix next Thursday, Sept. 19. It will recognize 10 local companies that have successfully completed the executive training series.
Over the past six months and 13 training sessions, small business owners and executives worked with a course instructor, mentors and subject matter experts developing connections with other business owners and resources. Program participants are graduating with a three-year strategic action growth plan for their businesses developed during the course.
The U.S. Small Business Administration Executive Training Series Graduation of Emerging Leaders will hold the ceremony at 2 p.m., Thursday, Sept. 19, in The Brass Parrott Room at the Buccaneer Resort, Christiansted, St Croix. The keynote speaker will be Sen. Allison L. DeGazon of the 33rd Legislature of the Virgin Islands.