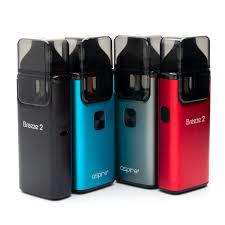 A collaborative effort between departments of the local government netted the seizure of multiple fake and questionable vape pods from businesses throughout the territory.
The V.I. Division of Environmental Health took the lead as it worked with the Department of Licensing and Consumer Affairs, Department of Justice, Planning and Natural Resources and the V.I. Taxi Commission in executing Operation Fake Green.
Teams of enforcement officers made stops and inspections at licensed tobacco sellers, mainly convenience stores, gas stations and vape shops, on both St. Thomas and St. Croix, in search of counterfeit pods fitted for the popular Juul Vaping system. Each seized carton contained eight packets of four pods, a total of a little more than 4,500 plastic rectangles, filled with questionable substances.
According to the CDC, 215 possible cases of vaping-related lung illness have been reported in 25 states with additional reports of pulmonary illness under investigation. Patients have experienced coughing, shortness of breath and chest pain. Some also have had nausea, vomiting or diarrhea, fatigue, fever, weight loss or other issues. The symptoms typically develop over days, but sometimes they can manifest over several weeks.
Richard Evangelista, commissioner-designee of the Department of Licensing and Consumer Affairs; Hadiyah Charles, assistant commissioner of Health; Dr. Esther Ellis, epidemiologist and director of the Division of Environmental Health; and Wanson Harris spoke of the planning and execution of Operation Fake Green at a press conference held at Government House Sept. 5.