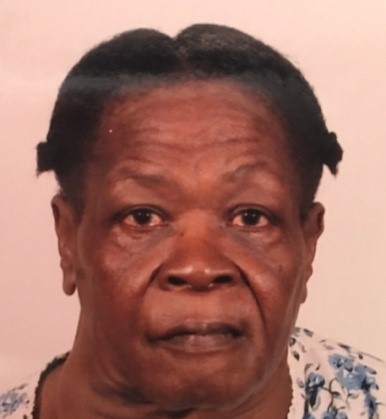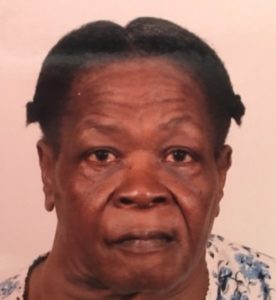 Martha Theresa Francis, aka "Mafay" or "Marth-Marth," of Estate Calquohoun died on Saturday, July 27.
She was preceded in death by her husband, Jeremiah Francis; and her parents: Ettiene Christopher and Witfield Williams.
She is survived by her daughters: Jessica Cornelius, Cyndy Francis, Claudette Francis and Yvette Francis; sons: Foster Cornelius, Felix Cornelius, Scott Cornelius, Carpral Cornelius, John Francis, Fritz Francis, Joel Francis, Mike Francis, Colin Francis and Winston Francis; and grandchildren: Naima Briscoe, Venisha Richard, Vanessa Richard, Laurie Francis, Laura Francis, Sophia Francis, Amirah Francis, Jonique Francis, Johnecce Francis, Jamelia Willock, Jeremiah Francis, Mike Francis Jr., Kaylin Francis, Fritz Francis Jr., Josiah Francis, Jeanine Francis, Josem Francis, John Francis Jr., Joanne Cornelius and Kimberly Cornelius.
She is also survived by great-grandchildren: Tevon Clercent and Tremaine Richard; sister, Sentillia Antonie; nieces: Denise Joseph, Shirley Burton, Sonia Antonie, Florence and Sandra Antonie; nephews: Esbert, Burton and Bernard Magloire; great nieces: Shermayne Magloire, Ayana Jones and Zawaadi Bergan; and great nephews: Desmond Burton, Urick Alexander Jr., Ezra Bergan, Johnathan Bergan and Nathan Florence.
Other survivors include daughters-in-law: Kazandra Francis and Itsizelie Hector Cornelius; sisters-in-law: Muriel Maxime and Charity Francis; special friends: the Fredrick and William families, and the George Lake and family; cousins and other relatives: Deltina Lewis and Gwendolyn Bannis; as well as other relatives and friends too numerous to mention.
The viewing will begin at 10 a.m. followed by the funeral service at 11 a.m., Saturday, July 17, at Speak the Word Ministries. Interment will be at Kingshill Cemetery.