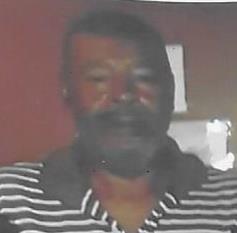 John Alfred Farrell died on May 19.
He is survived by his fiancé, Mercedes De Jesus (Chiquita); children: Norman Farrell, Jennifer Farrell (predeceased), Arlene Farrell, Brandon Farrell and Kevon Farrell; brothers: Joseph Fergus, Eric Fergus, John (aka Joe Joe), James and Willie (deceased), Ashton Stanley, Neville Blake, Richard Blake, Ashton Jerod Blake, Authorlyn Galloway Deceased), Ira Anthony and Carlton Galloway; and sisters: Susan Barnwell, Tryphina Fergus, Maudlyn Veneta Hansen, Vivian Blake-Gillard, Maudline (Claris) Blake, Nova Stanley, Althea Galloway-Richards, Carodela Cabey, Cherolyn Galloway, Yolanda (Jackie) Anthony-Belgrave and Sonia Anthony.
He is also survived by 12 grandchildren; 11 great-grandchildren; 27 nieces; 33 nephews; 11 grandnieces; 16 grandnephews; uncle, George Farlie Blake; special family friends: Vestor Henlon and Charito (Katy) Gonzalez; brothers-in-law: Ronald Barnwell, Elton (Chipsa) Galloway, Cyril Gillard Sr., Raymond Cabey, Ian Belgrave and Theodore Richards Jr.; sisters-in-law: Carolie Blake, Claire Stanley, Meredith Blake and Lyndora Galloway; as well as many other relatives and friends too numerous to mention.
The first viewing will be held from 5-7 p.m., Friday, May 31, at Turnbull's Funeral Home. The second viewing will be held at 9 a.m. followed by a service at 10 a.m., Saturday, June 1, at Prophecy Church, Donoe Hill. Interment will be at Eastern Cemetery.