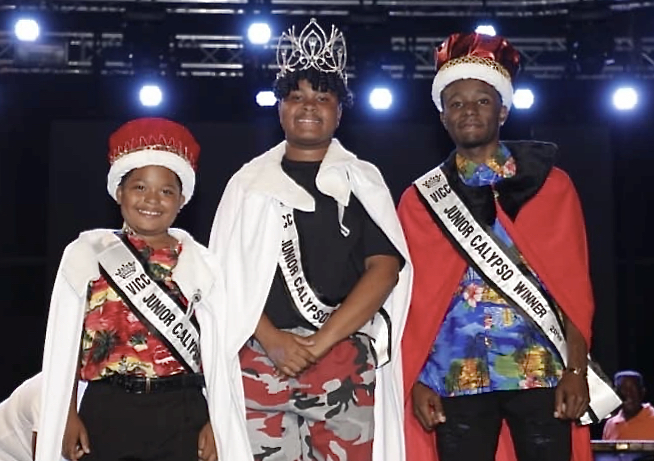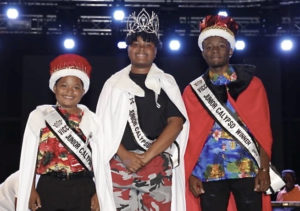 A new set of winners was announced at last week's Junior Calypso Competition, which moved this year from the Lionel Roberts Stadium over to the Carnival Village.
The competition marked a soft opening for the Village, which opened in part on Easter weekend with the launch of the children's rides. Adding to the festivities, Junior Calypso this year brought out a packed crowd and, while there were only a handful of competitors and one round instead of two, the competition didn't fail to deliver.
Each year, participants are judged on a long list of criteria, ranging from the rhythm of the song itself, to the singer's diction and clarity. Thursday, the participants staged a festive set of performances, with lyrics drawing on everything from this year's Carnival theme to politics. One contestant put the spotlight on child molestation – "The word for today is 'no,'" sang A'Miyah "Gabbie Gold" Peters – while another called on local and national leaders to set a better example for the territory's children.
Picking up the crown in the secondary division, Tymarri "Mighty Marri" Lee focused on the positive side of Carnival, which he called "exciting and inviting." From the big bands like Cool Session Brass and Spectrum, to the steel pans that line the parade route, Lee said that Carnival on St. Thomas is something he always looks forward to.
"Partying like this comes once a year," he said. "People come and join us from everywhere."
In the intermediate division this year's winner, Brianna "Lady Kaiso" George, struck a more serious chord when she called for local and national leaders to be more present and set a better example for the children.
"The direction of my country, spells doom for young people like me," she sang, as she put out the call for not only politicians, but police officers, judges and even members of the clergy to be more accountable for their actions.
Rounding out this year's group of winners was Jose "Papa El Santo" Severino, Jr., who topped the primary division with a more hopeful song about the recent gubernatorial and Senate elections.