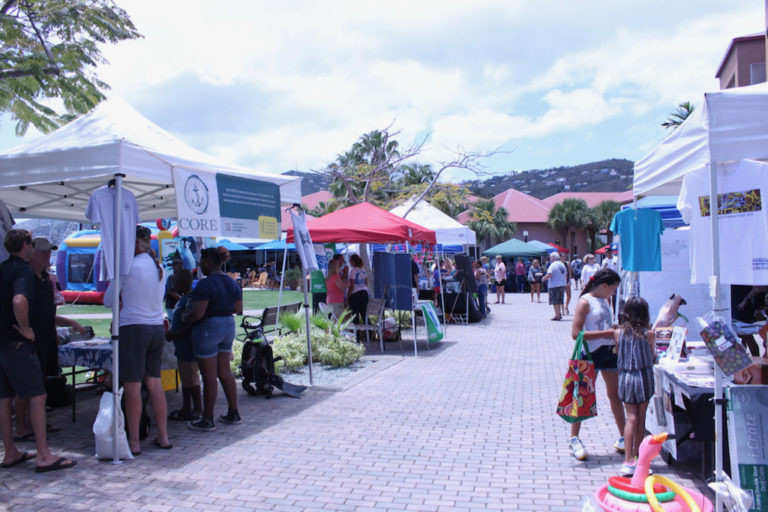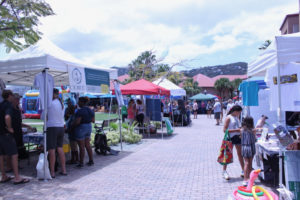 A Trashion Show – in which local children made and modeled outfits from trash and recyclables – highlighted Reef Fest 2019, a six-hour event that provided entertainment and education at Yacht Haven Grande.
More than 20 booths offered demonstrations presentations and hands-on activities about the importance of reefs to the V.I ecosystem.
The free event boasted live music, two bounce houses, the Trashion Show put on by local school children, and a Reef Rap. In between the scheduled festivities the community was free to roam the displays put up by organizations like Eco-Schools USA, the V.I. Bat Team and the Virgin Islands Conservation Society.
The Trashion Show pulled the largest crowds to the front of the event, where the stage was located. Children wearing homemade outfits created from trash and recyclables presented their ensembles while 9-year-old J'Vante Harrigan, took the role of master of ceremonies, announcing each participant while giving the crowd important maritime facts.
Harrigan said he was very nervous to be in front of the audience but was glad he could come and support.
The event was sponsored by the Virgin Islands Marine Advisory Service, the Department of Planning and Natural Resources and other public and private agencies.