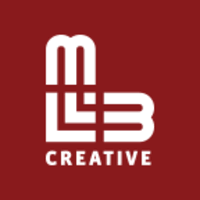 The Caribbean Advertising Federation (CAF) has announced the winners of its American Advertising Awards (AAA), referred to as the ADDY Awards, the advertising industry's most comprehensive and prestigious competition recognizing creative excellence in advertising.
MLB Creative, a U.S. Virgin Islands advertising agency, was among the 24 Caribbean-based companies earning awards for work created in 2018. MLB Creative took home seven gold and silver ADDYs as well as the "Diversity Award" Trophy for its entry in Braille for the Emergency Home Repair Program, the first Braille entry in the competition's history.
The wins were especially meaningful to CEO Terri Brown. "MLB was hurt, like most local businesses, after the catastrophic 2017 hurricanes. By January 2018, we had settled into the 'new normal' for communications solutions. The media landscape was vastly different as fewer radio stations and no local TV stations were broadcasting.
Online was still suffering from spotty internet coverage and mobile data limitations, but social media was the go-to source of news. The Daily News heroically began distribution within weeks of the storm. "It was a challenging time calling for creative strategies," Brown said.
Despite challenges, 2018 was busy for MLB. "Recovery took a front seat. Our winning entry for the Home Repair Program in Braille was part of an attempt to reach every resident needing assistance with their home," she said.
MLB also earned awards for the USVI Inaugural Seal and the Bryan / Roach Gubernatorial Campaign, Pirate Treasure Shipwreck Museum website, Frenchtown Brewing anniversary shirt, and VIYA and McDonald's radio spots featuring local musicians Adam O, BDJ and DJ Deli Banger.
Winners from the CAF ADDY Awards will now compete with winners in Florida at the district level of the competition that will be announced at the AAF District 4 Annual Conference in May 2019. Winners from all districts across the U.S. then go on to compete for national honors.
For further information, contact:
Terri Brown at [email protected] or 340-774-8478.
MLB Creative is a Virgin Islands, women-owned, advertising, branding, marketing, public relations agency with offices on St. Thomas and in Orlando, Fla., operating since 1996. (www.mlbcreative.com)