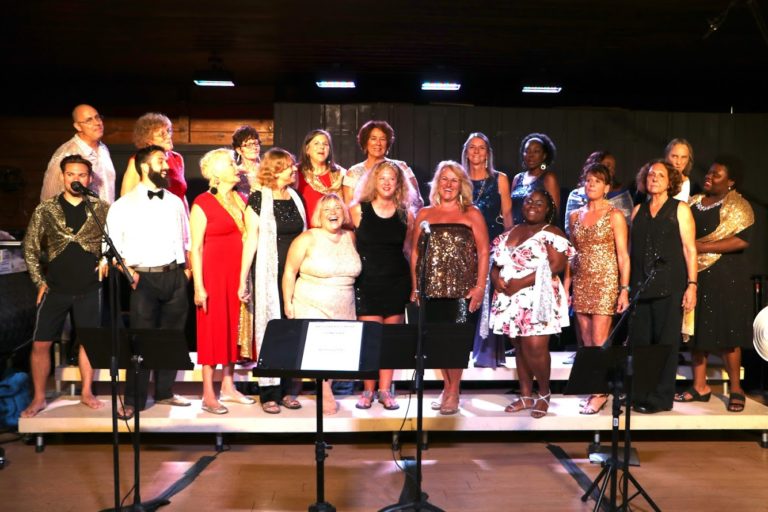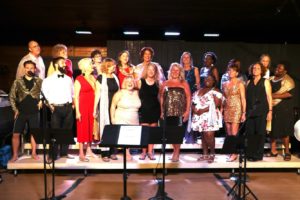 The St. John Recovery Choir, under the direction of Kristen Carmichael-Bowers, will present "Songs of Resilience" at the St. John School of the Arts at 7 p.m. on Saturday, April 13 and Sunday, April 14. Tickets are $10 for adults and $5 for children.
The program includes gospel, soul, reggae and music from the South African choral tradition. Singer/ guitarist Haile Israel and percussionist Christopher McHale will accompany the choir.
Formed after hurricanes Irma and Maria devastated the island, the St. John Recovery Choir is on a mission to bring joy and healing to the community through music. For the spring concerts, Carmichael-Bowers and choir members chose songs which "uplift and unify," including the gospel hit "The Storm Is Passing Over," and the Johnny Nash classic "I Can See Clearly Now."
Membership in the choir is open to everyone who wants to sing, including youngsters 10 and older accompanied by an adult. Carmichael-Bowers accommodates a variety of learning styles so that members don't have to know how to read music to participate. "I make recordings and lyric sheets, and coach people to bring them along individually," she said.
When choir members remark on how much fun the rehearsals are, Carmichael-Bowers says she's gratified, but she emphasizes that singing well together takes practice: "It's work, but it's fun work!"
"I believe it's our birth right to use our voices," Carmichael-Bowers said. "It's only a question of finding the right songs and the right place to sing them. As long as human beings have gathered in community on earth, they have sung together. In recent years, our Western culture has developed an unfortunate preoccupation with 'stardom' and elitism that has robbed many of us of the understanding that we can – and should – sing together. Just because."
In addition to directing the St. John Recovery Choir and the St. John All-Island Children's Choir, Carmichael-Bowers teaches voice lessons and directs musical theater. She is managing director of Sing St. John, a non-profit organization that supports community singing. Donations are tax deductible.
For further information, contact kristen@singstjohn.org or call (802) 380-0761.