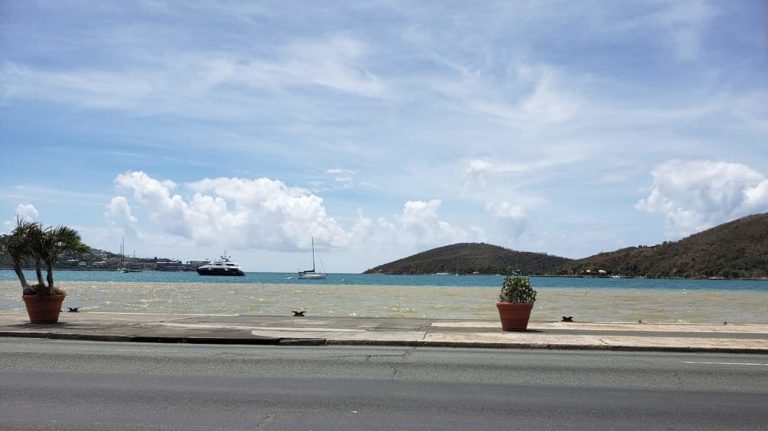 A burst 2-foot high-pressure drinking water main right at the waterfront of Charlotte Amalie temporarily caused cloudy water in the harbor. Widespread rumors of a sewer spill are untrue, the Water and Power Authority said Monday in a news release.
The water main, which runs the entire length of the harbor bulkhead from Sub Base to Yacht Haven, burst Sunday morning.
"All the dirt under the bulkhead and sediment in the pipe was injected with the force of the water main into the harbor. Then the current and wave action basically took it toward Frenchtown and the seaplane,' Water and Power Authority Spokesperson Jean Greaux said Monday morning.
"There is no sewage in there," he said.
Waste Management Authority spokesperson Charmin Springer also confirmed Waste Management did not have any sewage spills. She said there was a small issue at one Charlotte Amalie restaurant, but it was small and localized on private property; did not go into the harbor and was nowhere near large enough to cause the harbor to be cloudy if it had.
"It is not Waste Management Authority," she said.
Greaux said repair work on the water line should be complete today. The water line is next to an electrical conduit.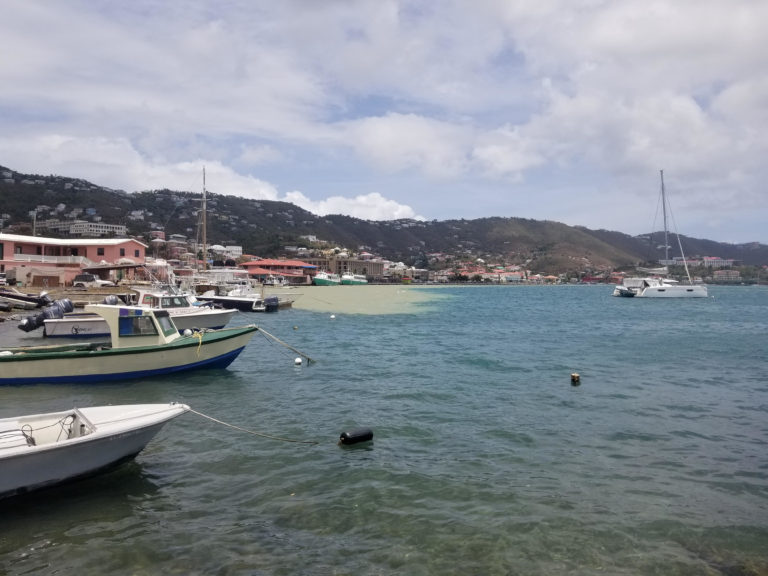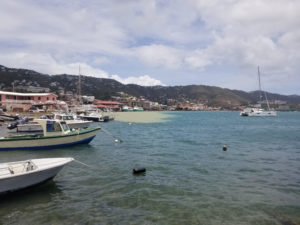 "That is why we delayed repairs. We needed to chip away at the housing of the electrical lines to get enough clearance to work on the cast iron pipe," Greaux said. They then had to cut off the power so crews could work safely, he said.
When the water returns, consumers will see some discolored water until the lines are flushed.
Repair work is likely to extend through much of the day today. Until the repairs are completed, the following areas are likely to experience low water pressure to no water service today: Bergs Home, Altona, Estate Thomas, Blackbeard's Castle, Sugar Estate, Long Bay, Havensight, and Estate Bakkero.