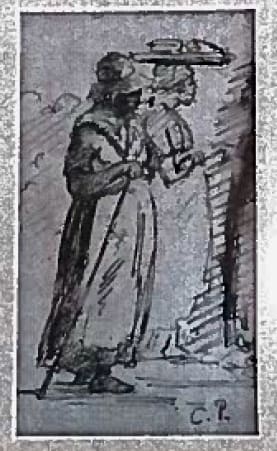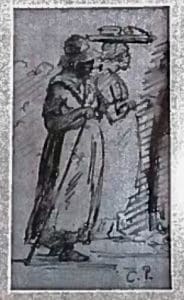 Government-owned artworks by St. Thomas-born painter Camille Pissarro, which officials declined to state the location of in the year after Hurricanes Irma and Maria, are secure and on display at the Governor's Office in Christiansted, Gov. Kenneth Mapp said in a press release Wednesday.
Source reporters attempting to write about Government House's art and antiquities collection have more than once been denied access to a detailed inventory of the collection, and before and after 2017's hurricanes, requests to see the collection were turned down by Mapp's office of protocol for the stated reason of security concerns.
The secrecy regarding the collection after Government House suffered hurricane damage in 2017 caused some community members to worry that priceless pieces had been destroyed or had gone missing. But Wednesday's release states pieces by Pissarro, at least, have been on display in Government House on St. Croix since early in the summer.
After Government House on St. Thomas lost a portion of its roof during Hurricane Irma, furnishings and other government-owned property was inventoried, removed and stored at other government-owned or controlled facilities, it continues.
The outgoing governor said in the release that no government-owned artwork has ever been in his personal possession.
"The pieces have been and remain under the protection and in the custody of the Virgin Islands Government," he said.
The release includes a list of the Pissarros in Government House's collection:
– "Study of Two Young Women" – pencil on paper
– "St. Thomas" – pencil on paper
– "Figure in a Forest" – pencil on paper
– "Soleil Couchant a Ergny" – oil on canvas
– "Landscape at Night" – oil on canvas
Mapp said Wednesday those artworks will be displayed securely in Christiansted until repairs are completed on St. Thomas, and many people, including Governor-elect Albert Bryan, have had the opportunity to view them.
The administration said in August a full inventory of the collection, being compiled by Government House Chief Conservator Julio Encarnacion III, would soon be made public, but that inventory has not yet been received by the Source.