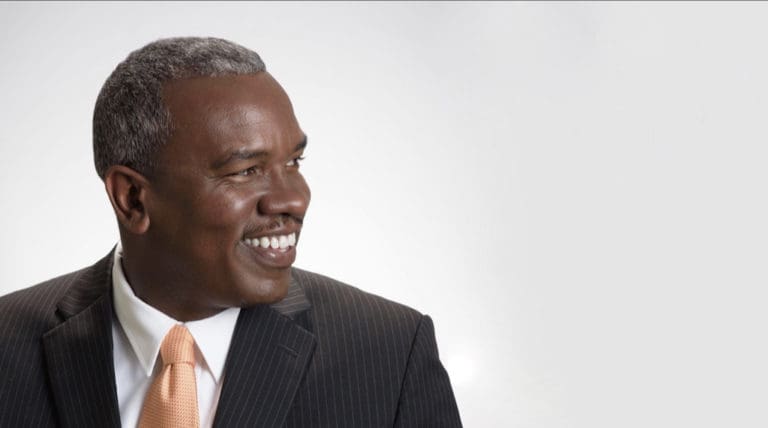 We do not demand miracles from the next governor. Governor-elect Albert Bryan (D-VI) did not float down on wings of gossamer, waving a magic wand. Schools, government pensions, hospitals and the territory's landfills will not become problem-free overnight and crime, particularly young men murdering each other for inscrutable reasons, will tragically continue.
The Source endorsed Bryan because we expect more from him. We expect transparency, responsiveness, honesty and modesty, both from the new governor and from his commissioners. We hope for improvement when he steps in as the new chief V.I. civil servant.
Modesty: While last year's hurricanes have brought a lot of aid and a few years of enhanced revenues, the territory still has a structural deficit of between $100 million and $200 million annually. The schools are struggling. The hospitals make payroll neglecting utility bills. Courts mandate we close the landfills but there is no money to do so. The territory's youth need more and better in-school, after-school and summer programs. Symbolism matters.
We hope the well-paid governor and lieutenant governor will set the tone by covering their own expenses, living modestly and without excess or ostentation. We don't expect a vow of poverty, just prudence and moderation. Less expensive hotels going forward please. You've already announced plans to live at Government House on St. Thomas, as V.I. law envisions, and we appreciate that as an encouraging first step.
Remember, most Virgin Islanders pay their rent with their own salaries.
There should be no need for "ceremonial vehicles" for a few years, as the outgoing governor has left two very nice SUVs and two Cadillac for your use. Please use them sparingly.
From time to time we will undoubtedly ask to see public records of the expenses of the Office of the Governor in the new administration, just as we did with the old. Before anyone puts down a V.I. government credit card or requests reimbursement for any expense, they should think long and hard: "how will this look on the front page?"
Transparency and responsiveness: On the campaign trail Brian talked about an online searchable budget that provides one point of access to all information about the executive budget and how tax dollars are being spent. That would be wonderful.
On a day-to-day level, we just expect to be able to contact your public spokesperson and commissioners and get a response.
In the outgoing administration, the Public Finance Authority, Division of Personnel, Department of Property and Procurement and Office of Management and Budget all routinely and illegally ignored questions and V.I. Open Records Act requests for public information. (To his credit, Attorney General Claude Walker did usually respond.) Going forward, we hope the new governor will direct commissioners to respond to requests for information and make reasonable efforts to provide public records.
Continuity: If officials are doing well, please keep them where they are. Gov. Kenneth Mapp's last minute campaign pitch urged voters to keep with him to avoid the regular tradition of wholesale replacement of top government officials. That was hypocritical, given his own history. Although to his credit, he did keep Tourism Commissioner Beverly Nicholson-Doty on. The new governor has a chance to improve on that. If it is working, keep it in place. Be magnanimous in victory.
Speaking of magnanimity, it is true that St. Croix leaned strongly for your opponent. Please forget that and remember you are governor of the entire territory. You lived on St. Croix during the previous administration. You know the island. Make a point of spending time on St. Croix and addressing St. Croix specific issues. Work to assuage the concerns of Mapp supporters who are expecting the big island to see several years of neglect now.
Good luck.