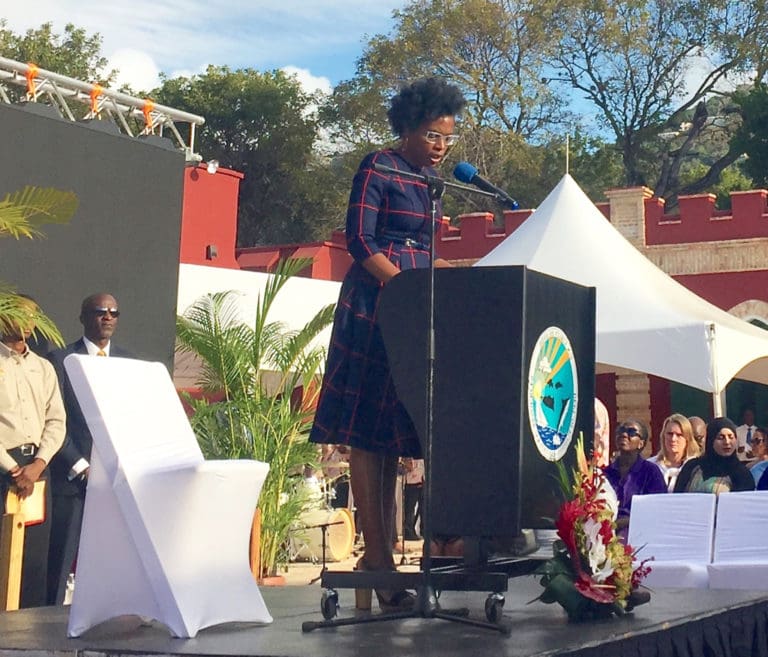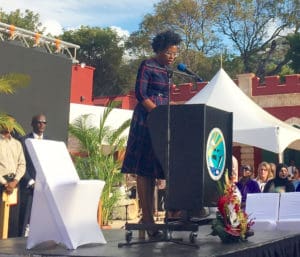 The Department of Planning and Natural Resources (DPNR) as well as the Chief Conservator of the Office of the Governor have received reports that individuals using metal detectors and probes have been going through dredge spoil from the current Veterans Drive expansion project and making off with historic and possibly prehistoric artifacts, according to a press release issued Friday by DPNR.
DPNR Commissioner Dawn L. Henry Esq. noted that Title 29, Chapter 17 of the Virgin Islands Code, commonly referred to as the Antiquities and Cultural Properties Act of 1998, states unequivocally that items of historic interest over 50 years old either embedded within or lying on the territories' lands, whether submerged or not, are property of the Government of the Virgin Islands of the United States representing all of the people of the Virgin Islands, and the removal of such items constitutes an illegal act, punishable by either civil or criminal proceedings and subject to fines of anywhere from $100 to $1,000 per day per offense.
Therefore, this notification is to alert perpetrators of the Antiquities Act and others that are attempting to profit from such pilfering, that you will be dealt with to the fullest extent of the law. This is a final warning to cease and desist. Those individuals attempting the sale of such artifacts will be prosecuted as part of an ongoing, long-range investigation by DPNR and the Office of the Governor.
Sanctioned (i.e., permitted and scientific) archaeological investigations are not only welcomed but encouraged. The artifacts remain in the stewardship of the Virgin Islands State Historic Preservation Office, but the resulting data, other than specific location, is a matter of public record, often used in educational and professional forums.
If anyone has such historic artifacts in his/her possession, you are strongly encouraged to turn over those artifacts to DPNR. Such artifacts are part and parcel of the patrimony of the Virgin Islands and belong to all Virgin Islanders.
For more information, call the Virgin Islands State Historic Preservation Office at 776-8605.